Kejriwal, Sisodia charged with 'criminal conspiracy' in chief secretary 'assault'
Kejriwal, Sisodia charged with 'criminal conspiracy' in chief secretary 'assault'
Aug 13, 2018, 05:59 pm
2 min read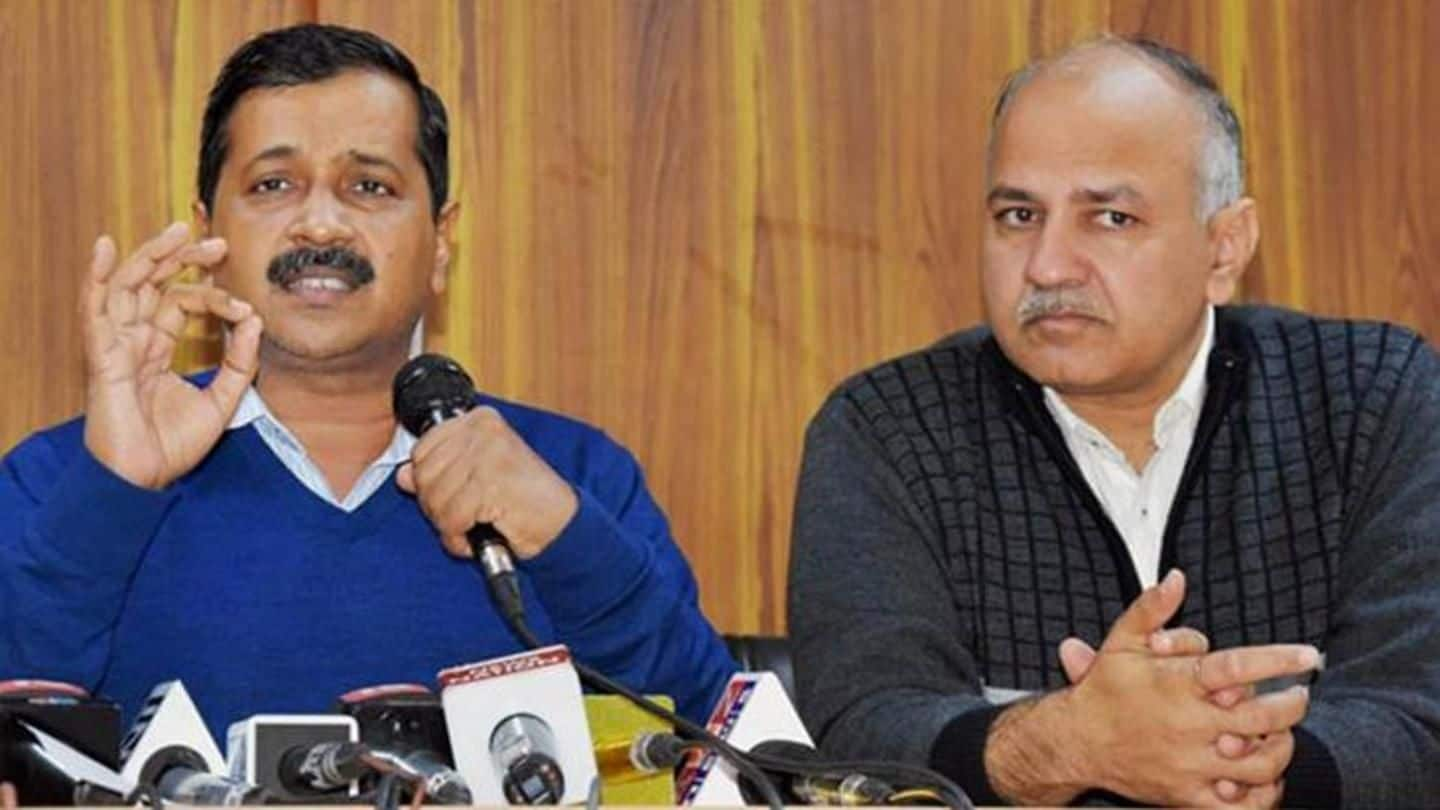 The Delhi Police has charged CM Arvind Kejriwal and Deputy CM Manish Sisodia with criminal conspiracy in the alleged chief secretary assault case. Both have been charged with planning an attack on Anshu Prakash after calling him to Kejriwal's residence late at night for a meeting. Eleven AAP MLAs have been charged with assault. The court will consider the chargesheet on August 25.
About the alleged Anshu Prakash assault case
Prakash, Delhi Chief Secretary, says he was summoned by Kejriwal on February 19 to discuss some schemes. But AAP lawmakers Amanatullah Khan and Prakash Jarwal allegedly abused and manhandled him in front of the CM. AAP termed the allegations "ludicrous," adding Prakash had refused to answer questions by MLAs and Kejriwal, and used "bad language." It also accused BJP of creating obstacles for AAP.
CCTV footage discrepancies, contradictory statements: Several twists in the case
The case was marred by twists. First, Delhi Police found discrepancies in CCTV footage from Kejriwal's home. Prakash's entry and exit was seen to be between 11:24pm and 11:31pm, in contradiction to Kejriwal's advisor VK Jain's statement that he had arrived past midnight. There was confusion even about his statement: police said he had detailed the 'assault,' but AAP claimed he was under police-pressure.
'Crucial evidence' includes Jain's statement, medical report on Prakash
Police have now accused 11 MLAs: Khan, Jarwal, Nitin Tyagi, Sanjeev Jha, Rituraj Govind, Ajay Dutt, Rajesh Rishi, Madan Lal, Rajesh Gupta, Parveen Kumar, and Dinesh Mohania. According to HT, Jain's statement will be crucial. Among other critical evidence is a medical report that confirmed Prakash's ears and cheeks were swollen and his lips were bruised more than 24 hours after the alleged assault.
Two arrests and a resignation
Two AAP MLAs were arrested for the crime - Prakash Jarwal and Amanatullah Khan. Both were granted bail in a few days. Meanwhile, less than 20 days after reportedly testifying against AAP leaders, Jain resigned citing "personal reasons and family commitment."
Prakash's alleged assault triggered a nine-day faceoff in Delhi
The Prakash case recently led to a nine-day faceoff between the Delhi government and Lieutenant Governor Anil Baijal. Four AAP leaders including Kejriwal camped at his office for nine days, claiming IAS officers weren't attending meetings post the alleged incident. After initially denying his allegations of a 'strike,' officers later admitted they were skipping meetings with ministers due to "threat to their life.