Aarey: No more cutting of trees till October-21, says SC
Aarey: No more cutting of trees till October-21, says SC
Written by
Siddhant Pandey
Oct 07, 2019, 11:29 am
3 min read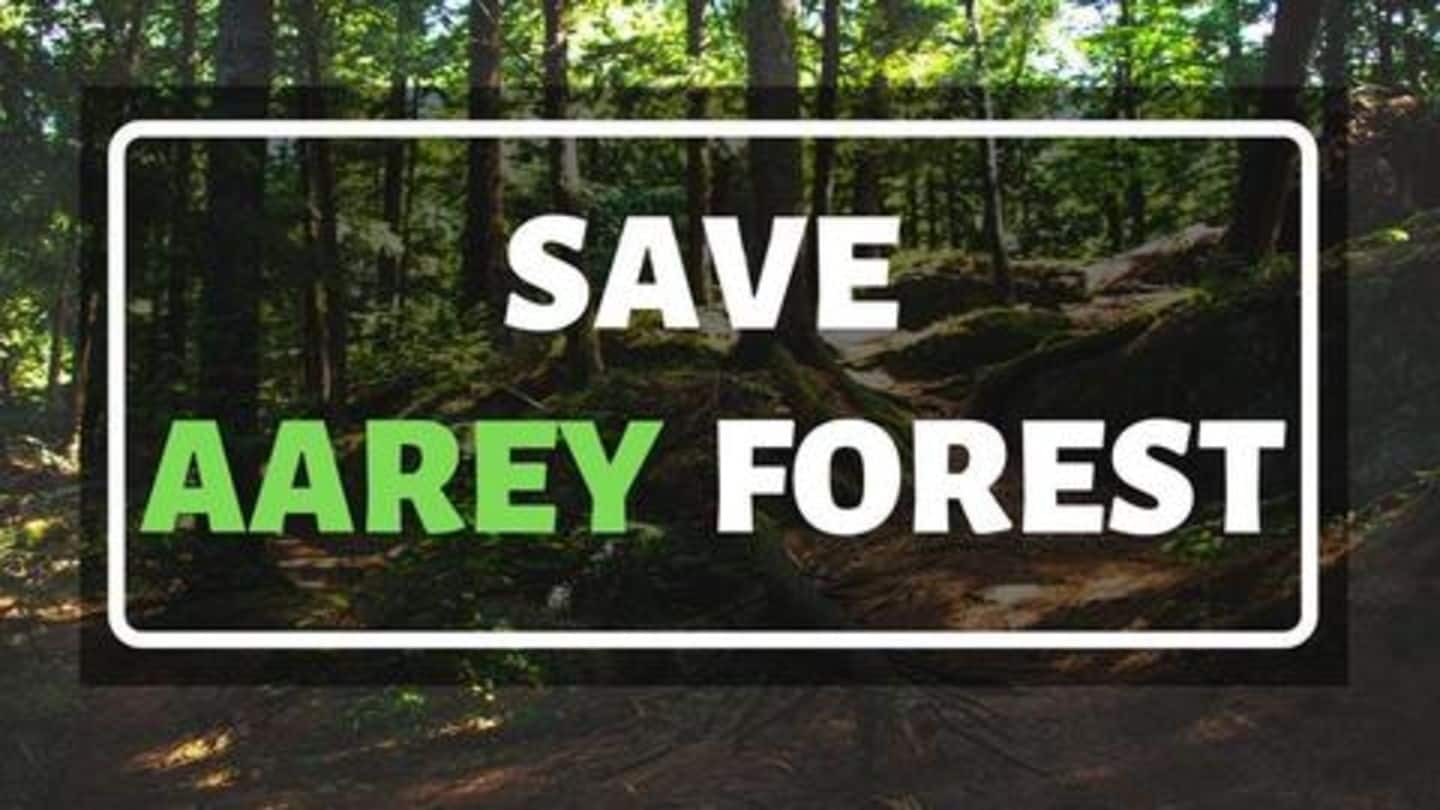 In the latest development in the Aarey Colony standoff between environmentalists and Mumbai civic authorities, the Supreme Court has asked the latter to stop the felling of trees. The move comes just days after several environmental activists were booked for protesting against the razing of 2,646 trees at Aarey Colony in Goregaon East. The SC has also ordered the release of arrested activists.
Next hearing on matter scheduled for October 21
A special bench, comprising Justices Arun Mishra and Ashok Bhushan, constituted by the SC stayed the felling of trees at Aarey until further orders. The SC had taken suo motu cognizance of the matter after students wrote a letter to Chief Justice of India Ranjan Gogoi. The court also asked the Maharashtra government to maintain status quo until the next hearing on October 21.
Maharashtra government's representative assures no trees will be cut henceforth
Meanwhile, senior advocate Gopal Sankaranarayanan, representing the petitioners, argued in court that Aarey's forest status is pending before the SC in a 2018 matter. Earlier, the Bombay HC had maintained that Aarey is not a forest while dismissing four petitions against tree-cutting. After the SC's Monday verdict, Solicitor General Tushar Mehta, representing Maharashtra government, assured the bench that no trees would be cut henceforth.
What had happened at Aarey Colony?
For the uninitiated, high drama had ensued when hours after the Bombay HC's verdict, civic authorities started cutting trees at Aarey Colony the following night in the cover of darkness. Activists argued that the move was illegal citing a 15-day waiting period to commence tree-cutting after the court order was uploaded on its website. Several environmental activists assembled at the site to protest tree-cutting.
29 arrested as protests followed after 'illegal' tree-cutting
Thereafter, Mumbai Police was deployed in the region as the area was cordoned. However, videos of activists breaking through barriers went viral. The visuals showed authorities cutting the trees. The following morning on Saturday, Section 144 of the CrPC was imposed in the area and 29 protesters arrested for 'disturbing public order' and 'obstructing government officials'. They were later granted bail on Sunday.
Why are trees being cut at Aarey?
For the past two years, activists been protesting the decision of MCGM's Tree Authority permitting tree-cutting at Aarey Colony to construct a Mumbai Metro car shed. Protesters argued the importance of Aarey Colony's tree cover being vital to sustain the environment within the metropolitan concrete jungle. With 5 lakh trees, Aarey, along with the Sanjay Gandhi National Park, are considered the "lungs" of Mumbai.