After Pulwama attack, security of five separatist leaders withdrawn
After Pulwama attack, security of five separatist leaders withdrawn
Feb 17, 2019, 12:39 pm
2 min read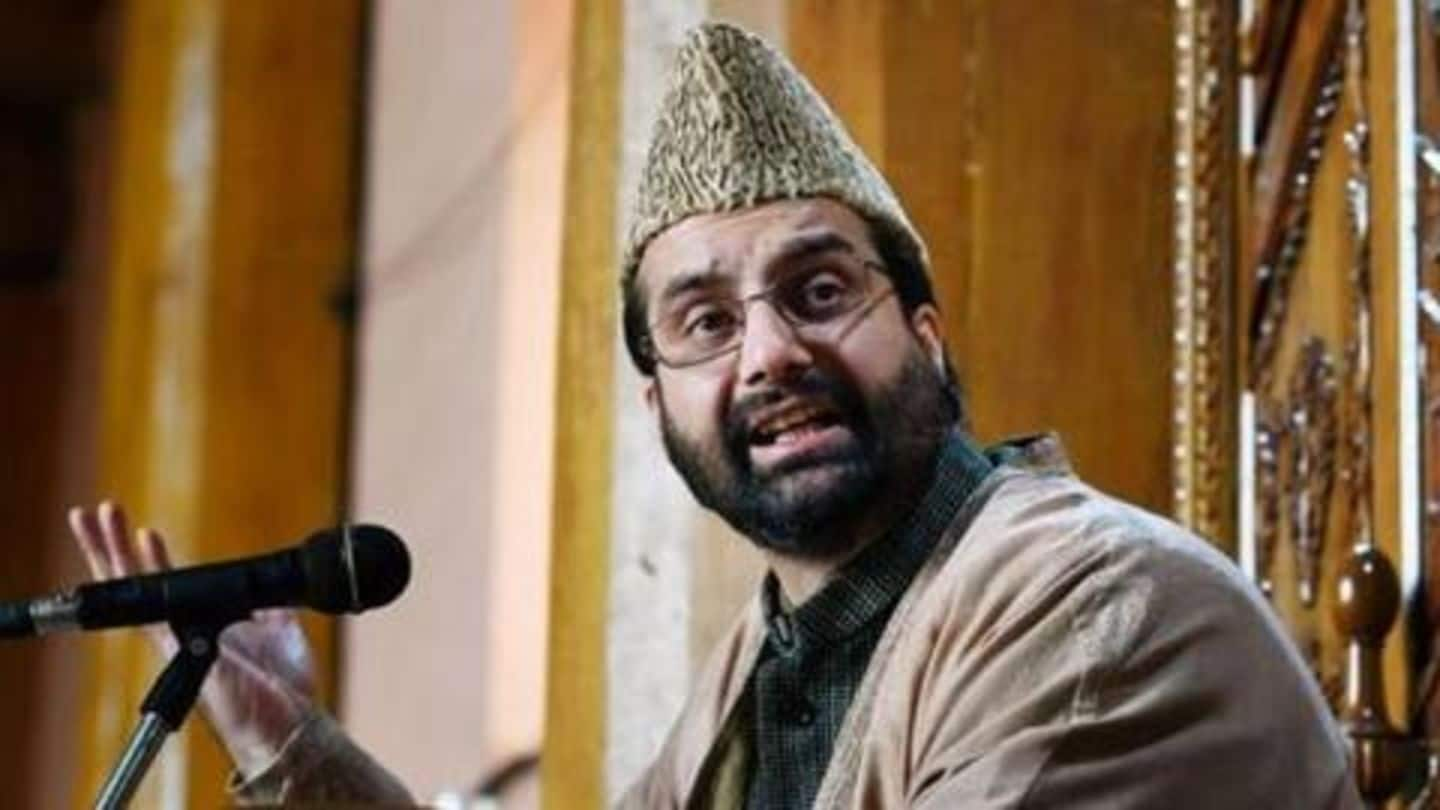 The Indian government on Sunday announced it has withdrawn security of five separatist leaders of Jammu and Kashmir after the barbaric Pulwama attack on CRPF in which 40 soldiers lost their lives. The leaders who were stripped of the privilege include Mirwaiz Umar Farooq, Abdul Ghani Bhat, Bilal Lone, Hashim Qureshi, and Shabir Shah. But reportedly the order didn't mention Syed Shah Geelani's name.
By this evening, separatist leaders will be stripped off security
The order underlined that the security should be withdrawn by today evening. The leader will not have access to any security cover or vehicles from now on. "No security forces or cover will be provided, under any pretext, to them or any other separatists," the order read. This order comes after Union Home Minister Rajnath Singh chaired an important meeting on Saturday afternoon.
Earlier, Singh spoke about reviewing their security
In one of his first reactions after the attack, Singh said on Friday that security given to those who have links with ISI would be reviewed. "Some elements in Jammu and Kashmir have links with the ISI and the terrorist organization," he had said. Notably, the separatist leaders had blamed India's failure, of finding a solution to Kashmir conflict, for the attack.
In joint statement, leaders blamed India for attack
"People and leadership of Kashmir regret every killing that happens on its soil. The delay in the resolution of the Kashmir dispute... is wreaking havoc in Kashmir especially," a statement from separatist leaders Syed Ali Shah Geelani, Mirwaiz Umar Farooq, and Yasin Malik read.
Backstory: 40 CRPF soldiers died in JeM planned attack
India went into mourning on Thursday after soldiers of CRPF were attacked by Pakistan-based Jaish-e-Mohammed. A 20-year-old terrorist, who stayed just 10 kilometers away from the site in Pulwama, rammed an SUV into the convoy triggering a blast. The vehicles were reduced to a heap of iron due to the attack's intensity. Subsequently, India swung to action to crack down on the accused.
Meanwhile, US asked Pakistan to act against terror
India launched a sharp attack on Pakistan for encouraging terrorist outfits. Ministry of External Affairs called on the international community to take concrete steps against Pakistan. As a result, the US asked Pakistan to stop funding outfits and not provide them with a safe haven. Receiving fire from all directions, Pakistan claimed it wasn't involved in the attack and was being "unduly blamed".