Cornered after Pulwama attack, coward Pakistan cries conspiracy
Cornered after Pulwama attack, coward Pakistan cries conspiracy
Feb 16, 2019, 01:00 pm
3 min read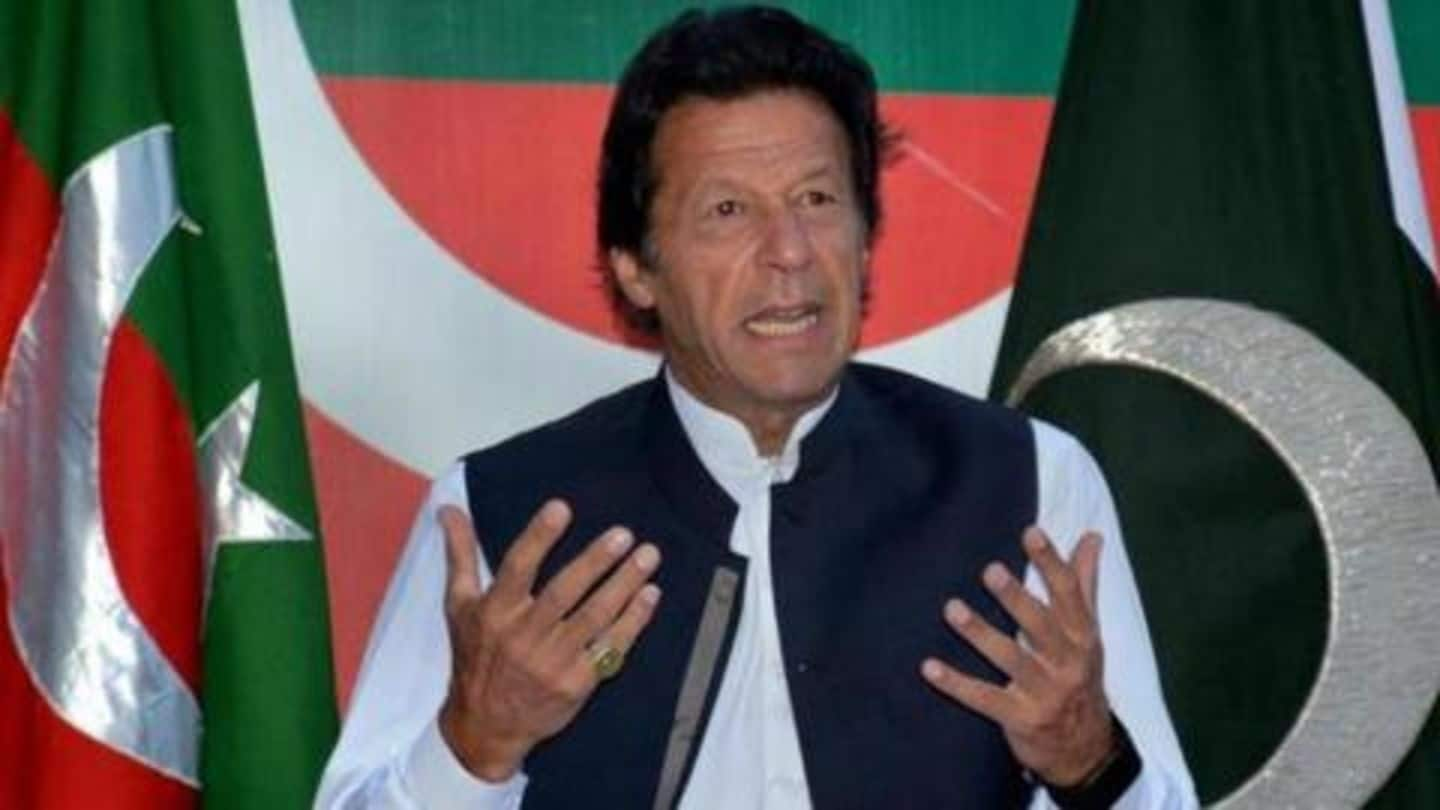 Terrorist outfit Jaish-e-Mohammed took responsibility for the horrendous Pulwama attack, India slammed Pakistan for nurturing notorious organizations and the United States asked it to do away with its safe havens. But despite the damning evidence, Pakistan reiterated its stand that it had nothing to do with the attack. In fact, the country opines this is a ploy to "tarnish its image". Here's more.
Experts in Pakistan say timing is convenient
Pakistani experts claimed timing was convenient considering Pakistan was 'improving its global standing' under Imran Khan. Foreign policy analyst Mosharraf Zaidi said, "It comes at a time when Pakistan is succeeding in its foreign policy objectives." While commentator Imtiaz Gul tweeted: "Linking an act by local disgruntled #Kashmiris to the Jaish-e-Mohammad and dragging #Pakistan into it #India smacks of mischief ahead of FATF meeting."
Separately, Pakistan actor says his "country wasn't involved"
Actor Hamza Ali Abbasi, whose Twitter display picture has his image with Khan, tweeted while deaths should be mourned, his country 'wasn't involved'. "Kashmiris DONT WANT INDIAN ARMY OCCUPATION & my advice to the Indian Army: LEAVE KASHMIR! bcz Kashmiris have taken everything in their own hands (sic)," he tweeted. In another tweet, he wrote, "Indian Govt must end this bloodshed & LEAVE KASHMIR!"
Abbasi mocks surgical strikes in another tweet
Indian Govt must end this bloodshed LEAVE KASHMIR! Instd of realising that Kashmiris have rejected Indian Occupation, Indian media/politicians again deceiving naive Indian masses that Pak is behind attack revenge will be taken! Another "Surgical Strike" drama coming soon? https://t.co/5o6aX7cJOw

— Hamza Ali Abbasi (@iamhamzaabbasi) February 15, 2019
Rather than questioning its government, Pakistani-media finds flaws in India
As expected, Pakistani media also blamed India for the attack. A newspaper said the attack was carried out by a "freedom fighter". According to HT, Dunya News, a popular news channel, aired a special program 'highlighting the condition of Kashmir'. Notably, in its first statement after the attack, Pakistan's Foreign Office rejected "insinuations" by Indian media and government about its involvement.
Watch: Here's what a Pakistani minister said on Pulwama attack
Earlier, India summoned Pakistan ambassador, neighboring country did the same
On Friday, the Indian government summoned Pakistan ambassador to the country to hand over a "very strong protest" against the attack. He was summoned after India revoked Pakistan's 'Most Favored Nation' status. In a tit-for-tat move, Pakistan summoned Indian ambassador Ajay Bisaria in Islamabad to speak against the "allegations". Later, India recalled Bisaria to New Delhi to show diplomacy and terror can't go hand-in-hand.
Pakistan can't claim it was unaware: India
Hitting back at Pakistan, Ministry of External Affairs spokesperson Raveesh Kumar said it can't deny its involvement. "JeM has claimed responsibility for the attack. The organization and its leadership are located in Pakistan," Kumar said. He added Pakistan can't claim it was unaware of JeM's actions. Kumar stressed that the neighboring country has not taken concrete steps to weed out terrorism.
Pakistan sees red after MbS postpones visit by a day
If condemnation by the US wasn't enough, Pakistan was rattled after UAE's crown prince Mohammed bin Salman postponed his visit to the country in wake of the attack. MbS was scheduled to arrive in Pakistan on Saturday but would now reach the country on Sunday. Pakistan, which is facing serious economic problems, is hoping to sign important deals with MbS.
Meanwhile, India wants to teach Pakistan a lesson
Anti-Pakistan sentiments are riding high in India, obviously. The father of martyr Ratan Thakur said he is ready to send another son for service of Mother India but Pakistan should be taught a lesson. Separately, PM Modi put Pakistan on notice and said it can't get away with such action. In clear words, PM Modi said terrorists and their "bosses" will have to pay.