Pulwama attack: India withdraws 'Most Favored Nation' status to Pakistan
Pulwama attack: India withdraws 'Most Favored Nation' status to Pakistan
Feb 15, 2019, 12:34 pm
3 min read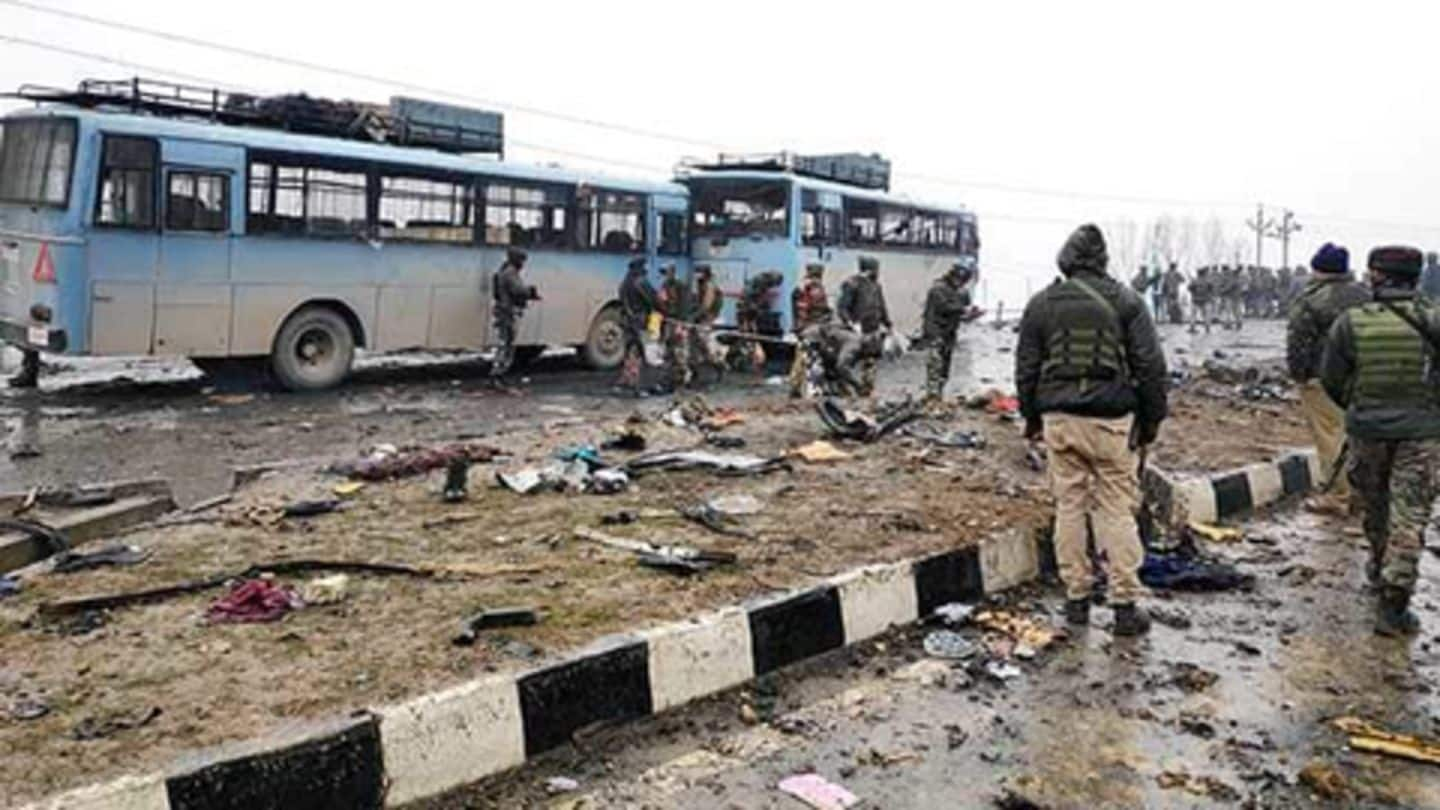 In the wake of the horrifying Pulwama terror attack, India withdrew its 'Most Favored Nation' status to Pakistan on Friday. The decision was taken at the CCS meeting chaired by Prime Minister Narendra Modi at his residence. NSA Ajit Doval, Nirmala Sitharaman, Rajnath Singh, Sushma Swaraj, and Arun Jaitley also attended the meeting to take stock of the situation. Here's more.
Jaish-e-Mohammed attacked CRPF convoy, 40 soldiers martyred
On Thursday, Pakistan based terrorist organization Jaish-e-Mohammed attacked a CRPF convoy in Pulwama, J&K. A suicide car bomber rammed into a bus and nearly 40 soldiers lost their lives. The attack was duly condemned by everyone in India and other nations as well.
Understanding how Pakistan benefited from India
Pakistan was granted MFN status in 1996, which ensured it wasn't at a disadvantageous situation as compared to other trading partners of India. Due to this status, India charged the lowest trade tariffs from Pakistan and put minimum barriers. Notably, it was a one-sided deal as Pakistan hadn't extended the MFN status to India, citing lack of trust and border conflict.
Earlier, Subramanian Swamy asked government to withdraw MFN status
Fuming after the attack, BJP MP Subramanian Swamy had asked his government to withdraw the MFN status. The senior leader said his party was capable of "re-tooling itself and smashing Pakistan". During a TV debate, Swamy also spoke about reconsidering the Indus Water treaty and said it was time to act. Notably, he added BJP had failed Kashmir in various ways.
Speaking on attack, PM Modi says action will be taken
During the inauguration of Vande Bharat Express, PM Modi slammed Pakistan in strong words. He said the neighboring country shouldn't assume it can hatch plans to destabilize India and get away. "The terrorists and their leaders have committed a big mistake and will have to pay for it," he added. He went on to thank other nations for supporting India during this time.
Neighboring country will never succeed, says PM Modi
On Pakistan, PM Modi said the neighboring country will never succeed in its notorious plans. He reminded Pakistan that its position in the globe isn't a very good one, and it should stop such tactics. PM Modi also said politicians shouldn't be divided on this issue. He said differences should be kept aside and people should join hands to fight terrorism.
Watch: I understand people are angry, says PM Modi
Earlier, MEA blamed Pakistan for encouraging terrorism
After the attack, the Ministry of External Affairs (MEA) slammed Pakistan for giving full freedom to terrorist organizations which carry out such attacks. It also called on the international community to designate Masood Azhar, JeM's chief as a terrorist. But Pakistan washed its hands off it was not involved. In a statement, the country claimed it always took a strong stance against terrorism.