After breakdown, Train 18 commences its maiden commercial run
After breakdown, Train 18 commences its maiden commercial run
Written by
Shiladitya Ray
Feb 17, 2019, 11:46 am
2 min read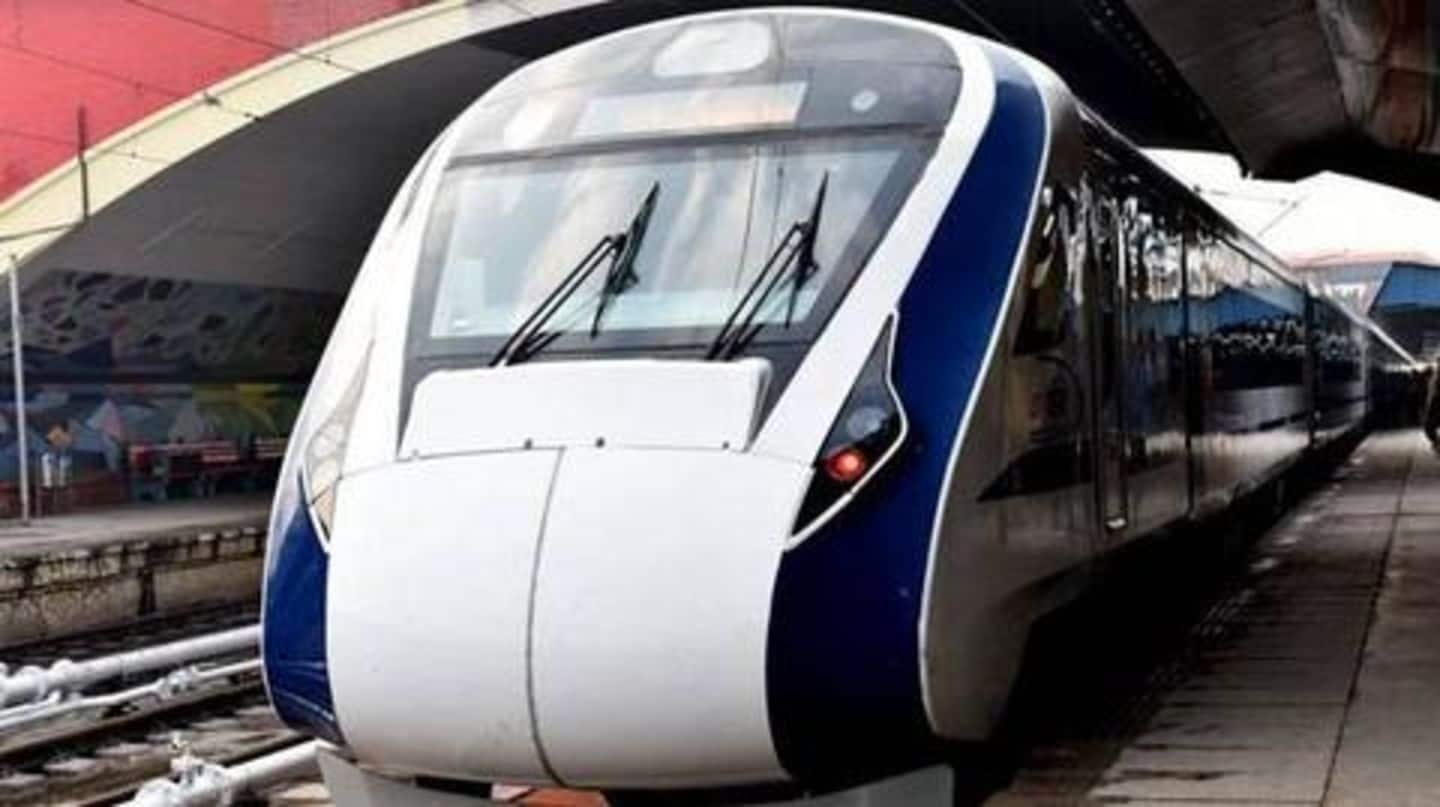 A day after it broke down on its way to Delhi from Varanasi, India's first indigenously-built semi-high speed train, Train 18, recently christened Vande Bharat Express, began its maiden commercial journey on Sunday. The train left for Varanasi from Delhi, and tickets for the next two weeks have already been sold out. Here are the details.
WATCH: Vande Bharat Express commences its journey
Vande Bharat Express left Delhi for Varanasi today morning on its first commercial run. Tickets sold out for the next two weeks already. Get yours today! pic.twitter.com/LwokUNHRJj

— Piyush Goyal (@PiyushGoyal) February 17, 2019
The train had suffered an embarrassing breakdown on Friday
The Vande Bharat Express which was flagged off by Prime Minister Narendra Modi on Thursday, suffered an embarrassing breakdown on its return journey from Varanasi on Friday. Owing to the problem, the train had to be halted for nearly an hour near Tundla in Uttar Pradesh before it could resume its journey towards the national capital.
Reportedly, the train had hit cattle during its journey
According to Indian Express, the train made rattling sounds. The report claimed foul smell and smoke also emanated from the last four coaches. Engineers on spot claimed parking brake and holding brake jammed. Reports also claimed that the train had hit cattle during the journey. Later the Railway Ministry attributed the breakdown to an "issue of communication...probably due to some external hit."
The Opposition criticized Make in India after the breakdown
With the government having touted the indigenously-made train for months as an achievement on PM Modi's 'Make in India' program, the Opposition came down heavily on the government after the breakdown. Congress chief Rahul Gandhi, in particular, criticized the program, saying that it needed a "rethink" as it had "failed". However, Railway Minister Piyush Goyal criticized Gandhi for not acknowledging the hard work that had gone into making the train.
READ: The exchange between Gandhi and Goyal
Such a shame that you choose to attack the hard work and ingenuity of Indian engineers, technicians and labourers. It is THIS mindset which needs a reset. 'Make In India' is a success and a part of crores of Indian lives. Your family had 6 decades to think, wasn't that enough? https://t.co/ebto2kTzst

— Piyush Goyal (@PiyushGoyal) February 16, 2019
A brief overview of Train 18's features
Train 18 is a fully air-conditioned train with world-class amenities that would replace the existing Shatabdi Express. It has 16 coaches and is a high-tech energy efficient, self-propelled train. Features include Wi-Fi facility, CCTV cameras, GPS-based passenger information system, infotainment system, automatic doors, roller blinds, automatic temperature control, LED lighting, charging points at every seat, and touch-free bio-vacuum toilet among others.