Owner of Karol Bagh Hotel, where fire killed 17, arrested
Owner of Karol Bagh Hotel, where fire killed 17, arrested
Feb 17, 2019, 11:15 am
3 min read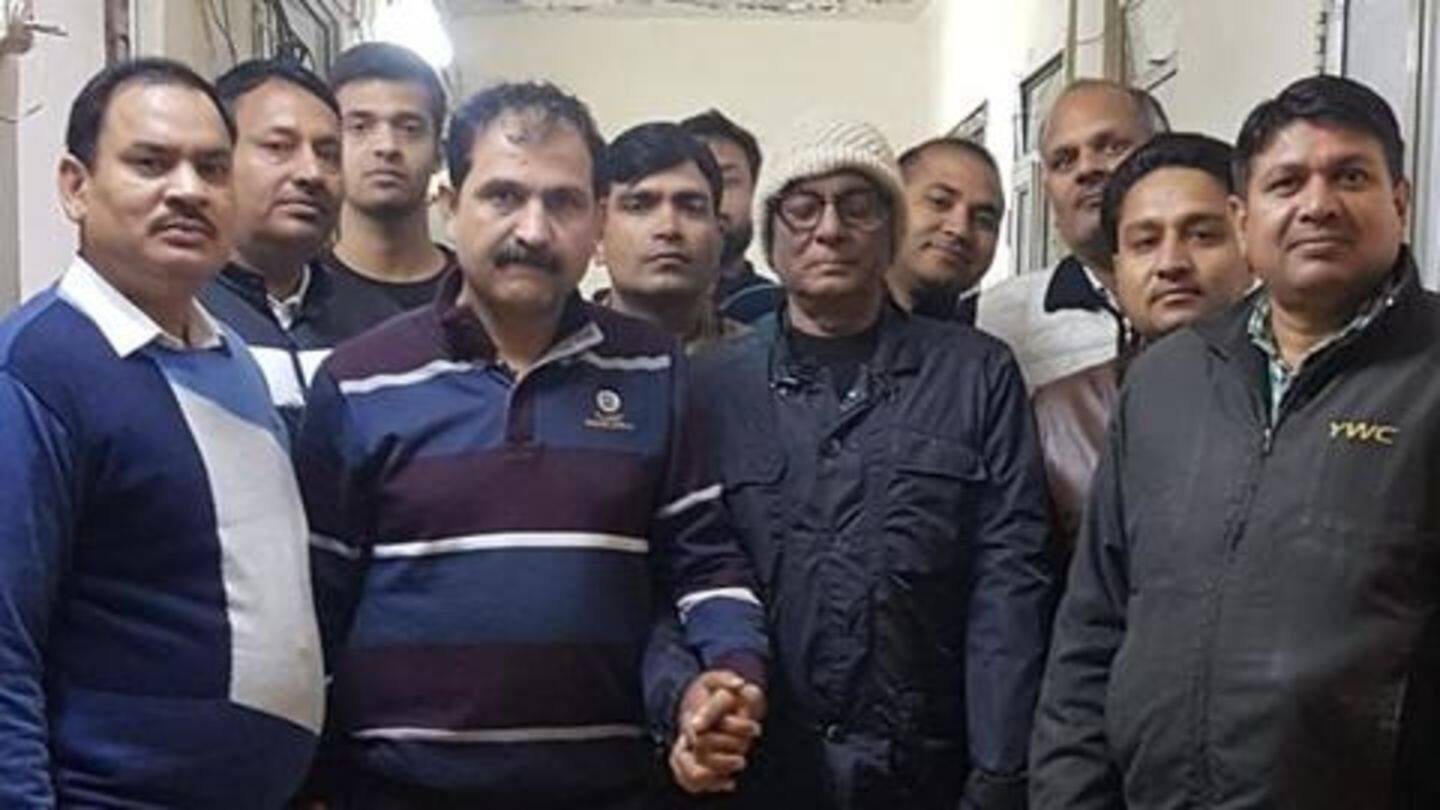 Rakesh Goel, the owner of Hotel Arpit Palace, where a fire killed 17, was arrested on Sunday by the crime branch of Delhi police. The establishment, situated in Karol Bagh, caught a massive fire in the early hours of Tuesday devastating families. While the hotel's general manager Rajendra Kumar and assistant manager Vikas Kumar were arrested soon, Goel was at large.
Hiding in Qatar, here's how Goel was arrested
Delhi police were able to nab Goel with the help of immigration officials. Goel was apparently 'hiding' in Qatar and police learned he would be arriving in Delhi soon. Goel took the Indigo 6E 1702 flight from Qatar and a lookout notice was issued. After he touched down, Immigration officials handed him over to police. Goel will be produced in court today, revealed DCP Rajesh Deo.
In 2008, CBI filed a chargesheet against Goel
Officials probing the incident revealed Goel was booked by CBI in a forgery case, way back in 2008. The premier investigative agency had also filed a charge sheet against him, which is why the license for the hotel wasn't issued to him or his wife. He got the hotel registered on his brother Shardendu's name. And, Shardendu is yet to be arrested.
Backstory: Short circuit led to massive fire
The blaze reportedly started in Room No. 109. The guests switched on the AC due to lack of ventilation. "As it is winter, the AC was probably not serviced and there was a short-circuit, which led to the fire," a forensic expert suggested. Out of the 17 who passed away, three belonged to a Kerala family who came to Delhi for a wedding.
Probe revealed the hotel flouted various rules
The tragedy could have been averted had the hotel been following rules. Though it had obtained a license from the fire department, there were many violations. A committee, appointed by Supreme Court, found the hotel was devoid of adequate parking, its height was more than 15 meters, basement and the top floor was used for commercial purposes, and parties were hosted at the terrace.
Notably, the fire escape was extremely narrow and locked
The investigation also found that the fire escape was too narrow and remained locked every night. The hotel staff was also not taught how to handle fire fighting equipment. Further, the location of the hotel, in a congested area of Karol Bagh, delayed the fire fighting operation. Though the agency received a call at 4:30 AM, the fire came under control only at 7 AM.
After fire, BJP and AAP locked horns
The tragedy led to a blame game between Aam Aadmi Party, which governs Delhi, and Bharatiya Janata Party, which runs MDC. AAP canceled its fourth-anniversary celebrations and slammed BJP for allowing "illegal construction". The saffron party dismissed the allegations and in turn, asked AAP why was a license issued in the first place. Head of BJP Delhi, Manoj Tiwari called for a fair investigation.