Water shortage hits Agra as Yamuna goes totally dry
Water shortage hits Agra as Yamuna goes totally dry
Written by
Anjana Raghav
(Sourced from PTI)
Apr 30, 2018, 11:46 am
2 min read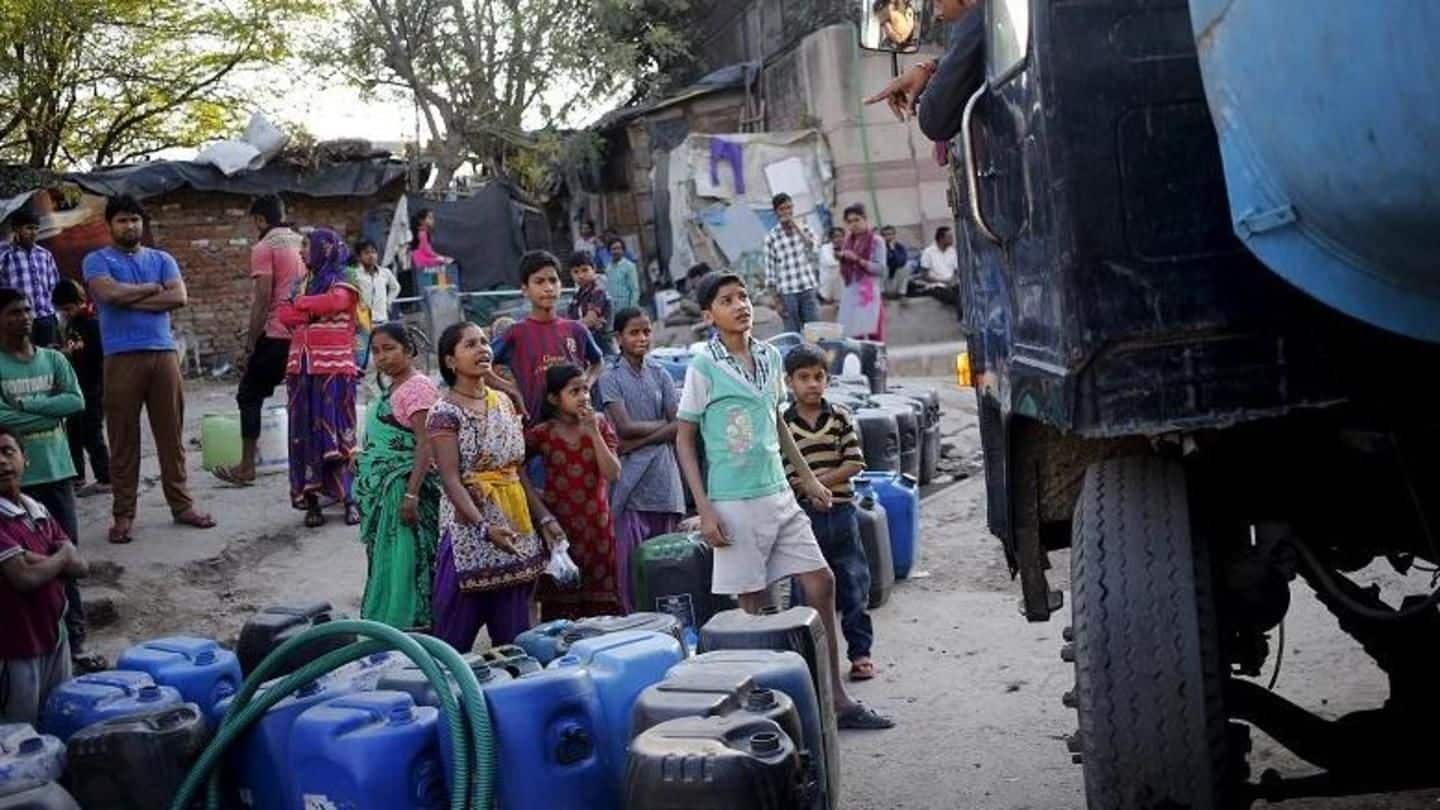 With the Yamuna totally dry and a fast depleting water table, the citizens of Agra are facing an acute water shortage. Against a demand of 400 MLD, the current water supply is only around 250 MLD. Meanwhile, Mayor Navin Jain who heads the Jal Sansthan has stepped up efforts to stop wastage of water and ensure operational efficiency of the pumping stations. Here's more.
Protests demanding more water become everyday affair
Citizens' protests, demanding more water, have become an everyday affair. "Those living in distant colonies are hard hit. In some areas, the groundwater level has fallen below 200ft. The hand-pumps are also not working," Megh Singh, a lawyer living in Avas Vikas Colony said.
Ganga Jal project to bring Ganges water to Sikandra
Local MLA Yogendra Upadhyaya said, "We are trying to speed up Ganga Jal project. The committee appointed by Supreme Court has been handed over all the documents related to project." The 130-km-long pipeline from Bulandshahr district will bring Ganges water to new Water Works at Sikandra. The formal opening of the project has thrice been postponed, which can now only be commissioned in August.
River activists demand cleaning of Yamuna riverbed
Meanwhile, river activists have demanded de-silting and dredging of the Yamuna riverbed ahead of monsoon to open up choked aquifers and create additional storage capacity. "Tons of plastic and polythene, waste leather cuttings from shoe factories are preventing water seepage. The riverbed needs an urgent cleaning. Only then will the water level go up in the monsoon," Harendra Gupta of River Connect Campaign said.
Toxic and polluted water is damaging Taj Mahal
Surendra Sharma, President of the Braj Mandal Heritage Conservation Society, an NGO, said the Yamuna needed a thorough cleaning. "The river should be full of water. Toxic and polluted water flowing from the cities in the upstream is damaging Taj Mahal along the river bank. The government should wake up and speed up the Yamuna barrage project for Agra," he added.