India's economy to grow 8%, agriculture 4%
India's economy to grow 8%, agriculture 4%
Written by
Ramya Patelkhana
Oct 25, 2016, 06:40 am
3 min read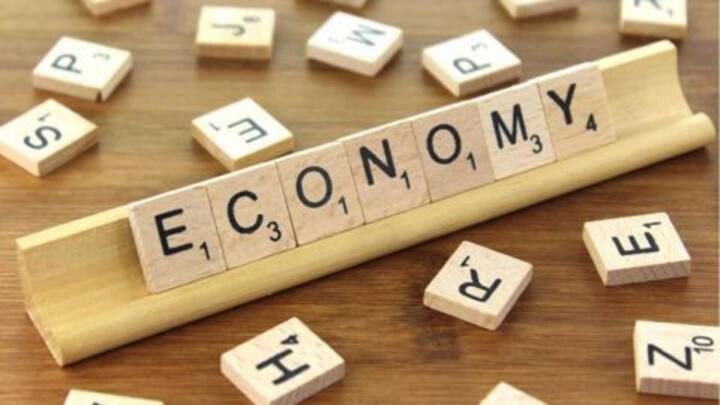 Union Minister of State for Finance and Corporate Affairs Arjun Ram Meghwal said India's economy would grow 8% this fiscal while agricultural growth is expected to grow over 4%. He added 8% GDP would be a historic achievement. In Asia, China's growth was 8% over the past 20 years but witnessed a decline recently. He was addressing ICAI International Conference 'Jnana Yagna' in Hyderabad.
In India, agriculture is a significant part of the economy and contributes to GDP growth. India is one of the world's countries with largest farm output. As of 2013, agriculture and allied industries like fisheries and forestry accounted for 13.7% of the GDP. However, the economic contribution of agriculture has steadily declined; the agricultural growth has been stagnant over the last two decades.
Two consecutive years of drought
India, third-largest economy in Asia, had suffered two consecutive years of drought that led to a sharp decline in its agricultural output. A spate of suicides by farmers triggered by losses and weak demand also contributed to the decline. Reportedly, agriculture currently accounts for about 17% of India's Gross Domestic Product. Investors' interest in food and agri-based businesses got reportedly dampened of late.
India's Gross Domestic Product from agriculture reportedly decreased to Rs.3,743.9 billion in 2016 Q2 from Rs.4,235.42 billion in Q1. GDP from agriculture averaged Rs.3,936.89 billion in 2011-16, with a record high of Rs.5,217 billion in 2013 Q4 and an all-time low of Rs.2,715 in 2011 Q3.
Third consecutive poor monsoon may hinder growth
CRISIL stated a normal monsoon in Fiscal 2017 would give agriculture a one-time growth kicker. It said agriculture would grow at an "above-trend level" of 4% and GDP at 7.9%. However, if there's a third consecutive poor monsoon agricultural growth rate would be 1% and GDP 7.3%. Agricultural growth rate was 4.2% in FY14, -0.2% in FY15, and 1.1% in 2016 (advance estimation).
"CRISIL expects real GDP to grow 7.9% this fiscal and agriculture GDP at an above-trend 4%. So, this time around, India's consumption story will have two legs instead of just the urban engine on which it has duked out the past two years."
Union Minister Meghawal's statement
"Since 1952, we are fixing a target of our agricultural growth at 4%. First time, this year in the history of India we will achieve 4% in agricultural growth. That will be an achievement. Our economy will definitely reach 8%."
The government wouldn't tolerate corruption, says Meghawal
Union Minister Arjun Meghawal, interacting with the delegates, said the ICAI and its members should convert threats into opportunities. He stated PM Narendra Modi-led NDA administration wouldn't tolerate corruption at any stage. He added there is no corruption in all 72 ministries and departments of the Centre. He also said, "The 21st century would belong to India led by its knowledge."