Ex-CEA says India's GDP was 'overestimated', Modi's panel plans rebuttal
Ex-CEA says India's GDP was 'overestimated', Modi's panel plans rebuttal
Jun 12, 2019, 08:33 pm
3 min read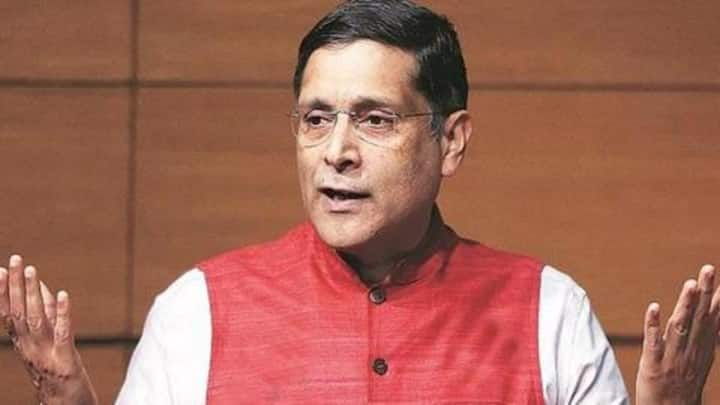 An explosive paper written by former Chief Economic Advisor Arvind Subramanian has started an uproar. Subramanian wrote that India's GDP growth might have been overestimated between 2011 and 2017. This means the country may not be the fastest growing economy in the world. And now, a panel constituted by Prime Minister Narendra Modi has said it would give a point-by-point rebuttal to Subramanian's claims.
Subramanian estimated India's GDP growth at 4.5%, not 7%
Subramanian's research paper titled 'India's GDP Mis-estimation: Likelihood, Magnitudes, Mechanisms, and Implications' was published by the Center for International Development at Harvard University and it sort of snatched India's crown of the fastest-growing economy. In the paper, he claimed India's growth was actually 4.5%, and not 7% as widely propagated. The GDP growth was overestimated after previous Congress government changed the methodology of calculations.
Subramanian concluded that growth numbers weren't related to important indicators
To arrive at these results, Subramanian looked at 17 indicators. He highlighted that growth numbers weren't related to indicators like electricity consumption, two-wheeler sales, airline passenger traffic, index of industrial production, and export figures. "The correlations between most indicators and GDP growth broke down in the post-2011 period," Subramanian wrote. Interestingly, Subramanian was CEA between October 2014 and June 2018, during the "overestimation" period.
Meanwhile, former chief statistician countered Subramanian's claims
As soon as the paper took over conversations, experts weighed in. Former Chief Statistician of India, Pronab Sen, countered Subramanian's claims and said he didn't consider other factors. "If he had made the statement that in the post-2011 growth, only 4.5% came from volumes and the remaining 2.5% came from other factors which we don't know, then that would have been correct," Sen said.
Sen explained the factors which decide GDP growth
"If you think about GDP growth, it can come from three distinct factors. One is growth in volumes, the amount that is produced. The second is growth in productivity, and the third is an improvement in product quality," Sen explained.
After uproar, PM Modi's council released a statement
Now, Subramanian's paper naturally spelled trouble for PM Modi. More so because he was a CEA during the BJP leader's first term. As the paper raised pertinent questions on transparency, PM Modi's Economic Advisory Council released a statement. The economic advisors said they would examine Subramanian's paper and then come up with answers. The council said "sensationalizing a proper economic debate" isn't ideal.
Council expressed doubt on the process which Subramanian followed
The council claimed Subramanian used "cross-country regressions" in his paper and this process doesn't allow GDP increases on the basis of productivity gains. "These are certainly issues that Dr. Subramanian must certainly have raised while he was working as CEA, though by his own admission, he has taken time to understand India's growth numbers and is still unsure," the council's statement read.