Anand, 'Super 30' mentor, accused of fraud, misleading JEE aspirants
Anand, 'Super 30' mentor, accused of fraud, misleading JEE aspirants
Jul 24, 2018, 03:29 pm
3 min read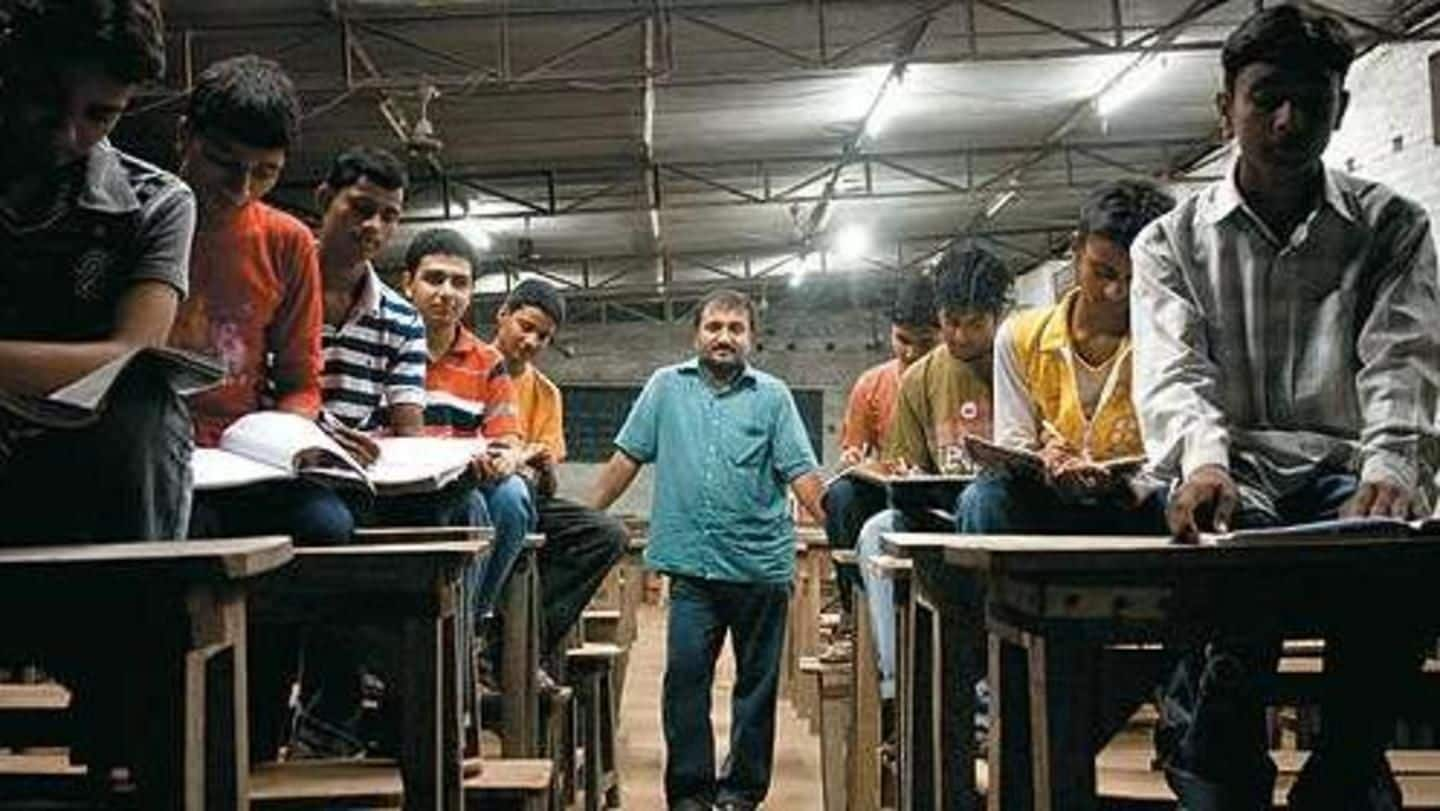 For years now, celebrated mathematician Anand Kumar has made headlines as the mentor whose students from poor backgrounds almost always make it to the prestigious IITs. Several times, each of his 'Super 30' batch have cleared the exam, a 100% success rate. This time, 26 made it, reports said. But now some of his students have accused him of fudging the magic numbers.
Only three of Super 30 allegedly cleared JEE 2018
According to these students, only three of Kumar's 'Super 30' cleared the JEE this year; the rest are from different coaching institutes. Suraj Kumar, who was named by Anand Kumar as a successful candidate this time, was actually a student of a Kota coaching institute, alleged Gagan, a Super 30 student himself. "Kumar had promised them hefty money as scholarship to be part of his conspiracy."
'Kumar would send Super 30 aspirants to Ramanujan Classes'
Among other allegations, the students claimed that when aspirants came to take admission in 'Super 30,' Anand Kumar would send them to 'Ramanujan Classes,' which charged them Rs. 33,040 as fee. He allegedly misled them by assuring them students would be selected for Super 30 depending on their performance at 'Ramanujan Classes.' With this, he would make Rs. 1cr annually, they claimed.
The link between Super 30 and Ramanujam School of Mathematics
Kumar remained unavailable for comment, but it was he who founded the 'Ramanujam School of Mathematics' (RSM) in 1992. In 1994, he was selected to enroll in Cambridge University, but poor financial condition prevented him. This experience "led to the birth of new form of RSM": he'd select and train for free a small group of students for competitive examinations. The selection test is conducted by RSM.
Kumar financed Super 30 by coaching other institutes' students: Website
The Super 30 are a handpicked batch of 30 poor but meritorious students who are given free coaching, lodging and food, and made ready for one of the toughest exams in India. His mother Jayanti Devi would help with cooking, brother Pranav managed the initiative, and Amit and Praveen Kumar helped in conducting regular classes. Anand would arrange finances by tutoring students of other schools, his website says.
A biopic on Anand Kumar is in the making
A biopic on Anand Kumar is in the making, in which Hrithik Roshan will portray the mathematician. Last month, Roshan threw a party for the Super 30 students who cracked the JEE 2018. Vikas Bahl's 'Super 30' will hit the screens on January 25, 2019.