Assam: Software engineer joins ULFA(I), urges others to do same
Assam: Software engineer joins ULFA(I), urges others to do same
Dec 01, 2018, 02:27 pm
2 min read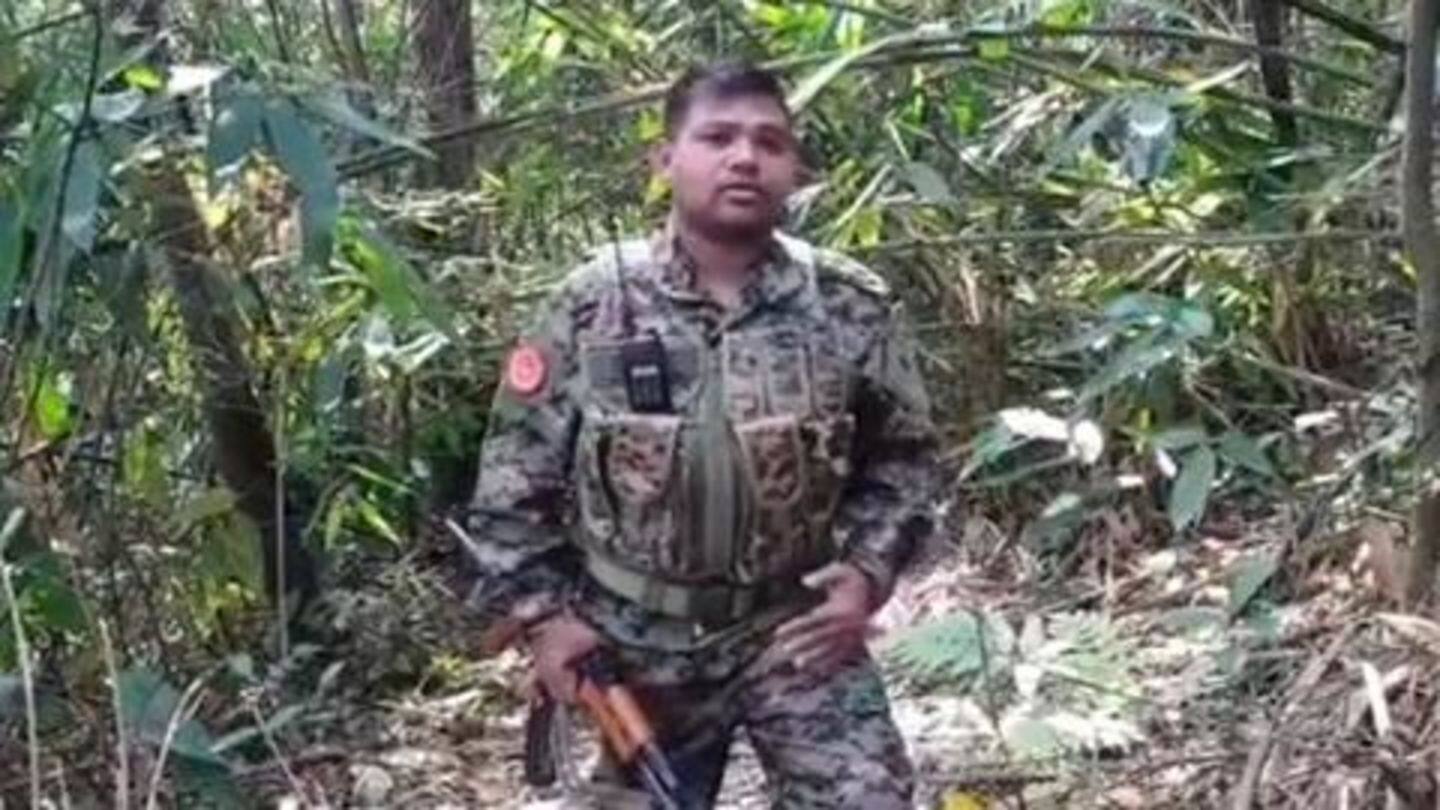 A software engineer from Assam has joined the banned militant outfit United Liberation Front of Asom (Independent) and released a video on social media to announce the same. The engineer was identified as Chow Abhijeet Gogoi and in the video can be seen dressed in a camouflage uniform. With a gun in his hand, he purportedly asked others to follow suit.
The outfit was blamed for murder of Bengali people
The separatist outfit, ULFA (I) was established in 1979 and demands a separate place for the indigenous Assamese people. Recently, the outfit's name cropped up when five Bengalis were brutally killed in Assam's Tinsukia district last month. Out of the five dead, three belonged to the same family. While it was speculated ULFA(I) was involved, the outfit released a statement denying their involvement.
An SRM University graduate, he has worked in several countries
In the video, Gogoi introduced himself and revealed he graduated from SRM Unversity in 2012. He claimed he had an MBA degree and has worked in several countries including Singapore and Australia. He has also worked in Bengaluru. He then said the 'indigenous' people in Assam are facing problems due to Tripura migrants, and asked 'youngsters to come forward' to save Assam.
What's happening is unfortunate, Gogoi says
"Whatever is happening in Assam, is unfortunate. Youngsters should come forward to do something for the community. If we don't come out to save ourselves, then no one will come to save us. I invite young generation to come forward for the community," he said.
They are uploading videos, just like Kashmiri militants
Gogoi left Assam in 2008, officers in Sadiya in Tinsukia district told IE. Notably, he is not the first one to post a video after joining ULFA(I). In October, one Pankaj Pratim Dutta joined the outfit and had uploaded a similar video. A senior official said the new trend is just like the militants in Kashmir, who urge others to pick up arms.