Assam: 5 Bengali-speaking workers murdered, ULFA(I) denies involvement
Assam: 5 Bengali-speaking workers murdered, ULFA(I) denies involvement
Nov 02, 2018, 07:57 pm
2 min read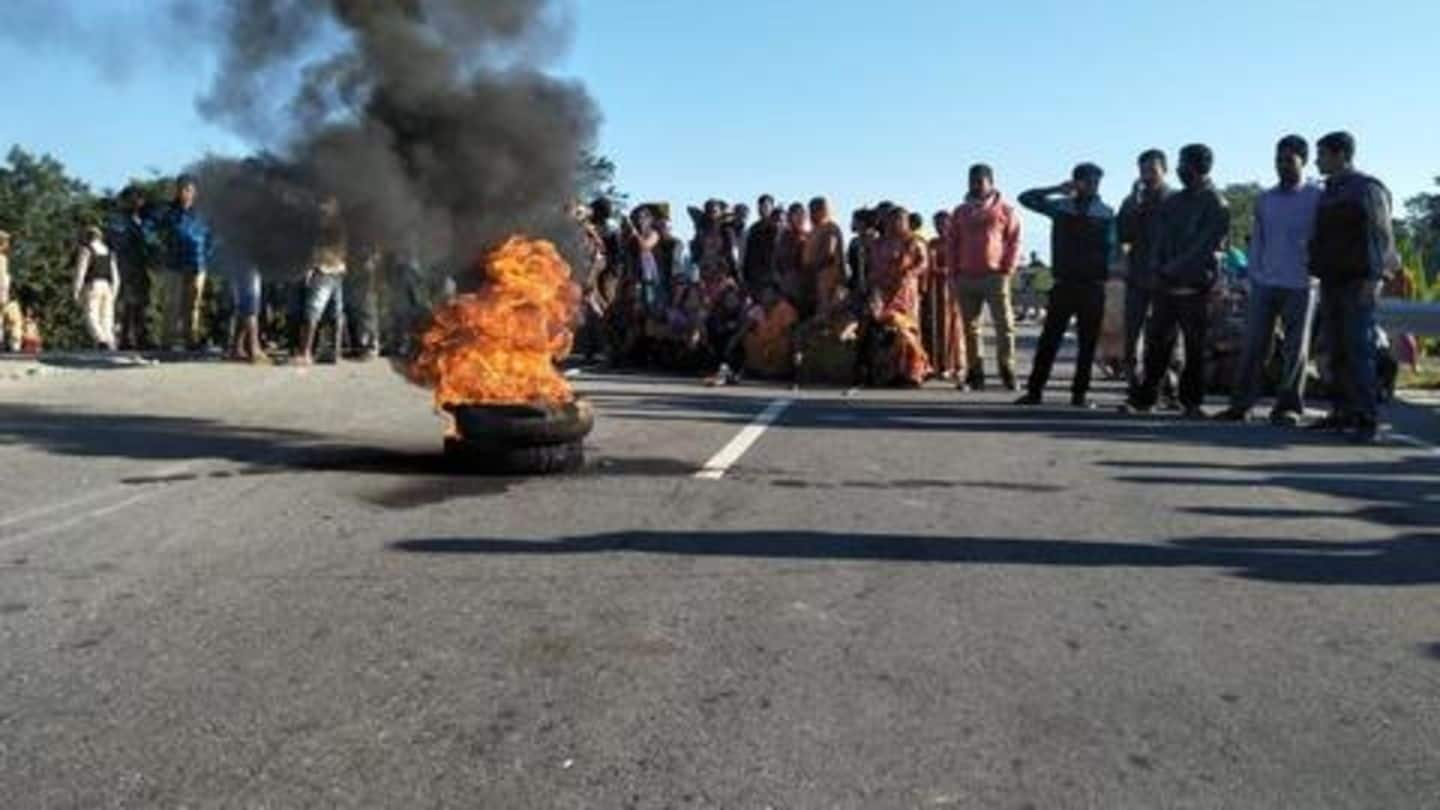 United Liberation Front of Asom (Independent) has claimed it wasn't involved in the murder of five Bengali-speaking daily wage workers in Assam's Tinsukia district. The outfit released a statement to quell the allegations about the death which took place on Thursday in Bisonimukh village. Meanwhile, a 12-hour shutdown has been called by the All Assam Bengali Youth Students Federation in protest of murders.
Reportedly, they were taken to Brahmaputra and murdered
Of the five murdered, three belonged to the same family. The deceased were identified as Shyamal Biswas (60), Ananta Biswas (18), Abhinash Biswas (23), Subal Das (60) and Dhananjay Namasudra (23). IE reports that they were called out by armed gunmen, taken to Brahmaputra river, and shot dead. The Bengali-dominated area consists of farmers and daily-wage workers.
Senior police officer suspects ULFA(I)'s hand
"We suspect the hand of ULFA(I) or some combined militant group. Seven days back, there was an intelligence input about attacks in Bengali-dominated areas, but there was nothing specific," said Special DGP (Special Branch) of the Assam Police, Pallab Bhattacharyya.
Outfit claims it has nothing to do with killings
Mamata Banerjee condemns the killings, wants justice for deceased
Meanwhile, West Bengal Chief Minister Mamata Banerjee condemned the murder in strong words. She said she had 'no words to express the sorrow'. "Terrible news coming out of Assam. We strongly condemn the brutal attack in Tinsukia. Is this the outcome of recent NRC development?" she wrote on Twitter. Further, she said protests will be organized in Siliguri and Kolkata against the deaths.
Student body calls for shutdown
Assam: Visuals from Tinsukia. All Assam Bengali Youth Students Federation has called a 12-hour shutdown in the district today in protest against the murder of 5 people by ULFA terrorists in Bishnoimukh village near Dhola-Sadiya bridge yesterday. pic.twitter.com/9GyPMvnUjq

— ANI (@ANI) November 2, 2018