Assam: Gunmen rounded up Bengali-speaking men, sprayed bullets from behind
Assam: Gunmen rounded up Bengali-speaking men, sprayed bullets from behind
Nov 03, 2018, 12:02 pm
2 min read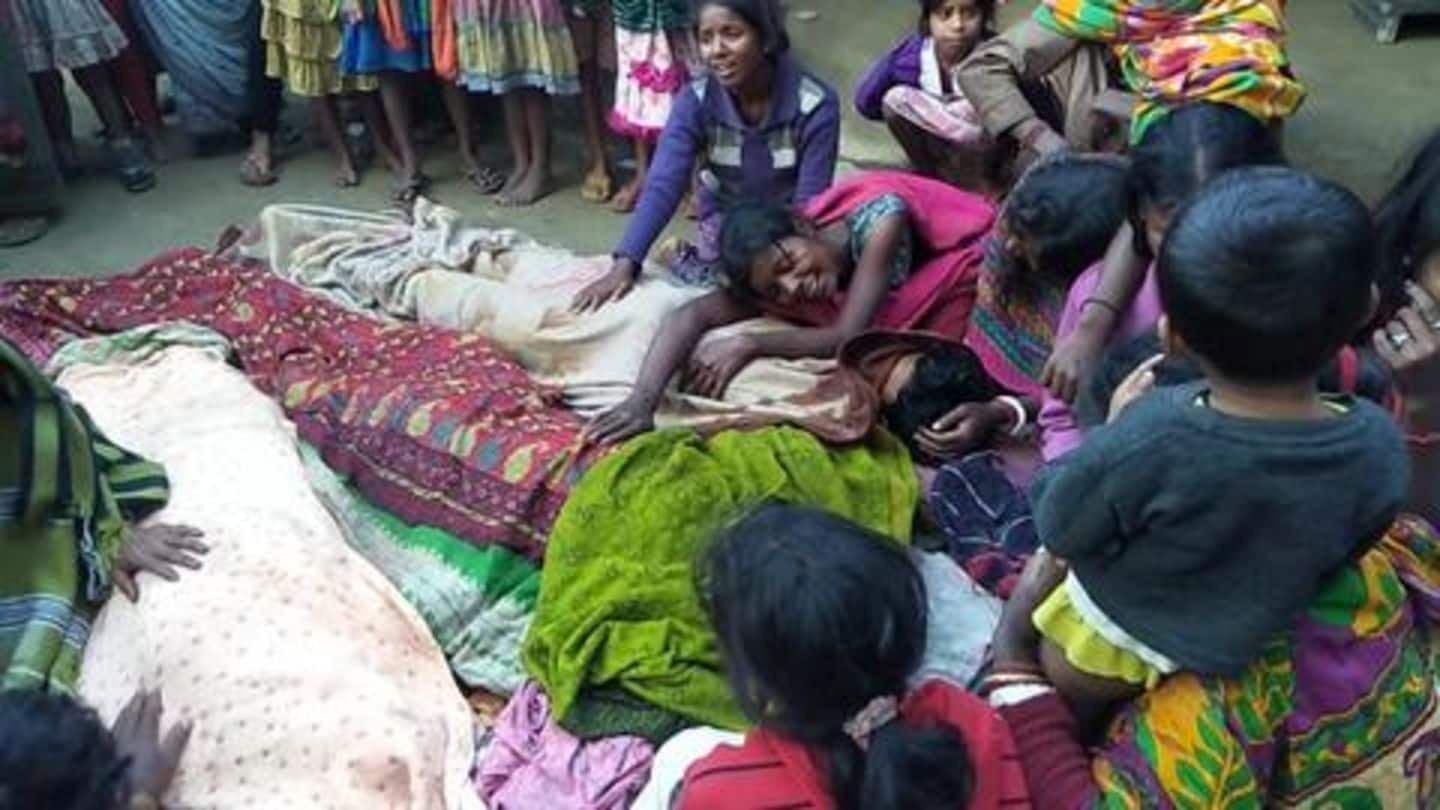 The five men who were murdered in Assam's Tinsukia district on Thursday night were taken to the banks of Brahmaputra river and shot from behind, IE reports. They were picked from Bisonimukh village by men dressed in military uniform, and then bullets were sprayed on them. Out of the five dead, three belonged to the same family. Here's more.
Three victims belonged to same family
The deceased were identified as Shyamlal Biswas (60), Ananta Biswas (18), Abhinash Biswas (25), Subal Das (60) and Dhananjay Namasudra (23). The gunmen also took Shadeb Namashudra (17) along but he survived the attack. Shyamlal was the paternal uncle of Ananta and Abhinash. While all men were vegetable farmers, Shyamlal had a grocery store and Abhinash ran a mobile recharge shop.
The gunmen entered home, asked men to follow them
Junmoni Sonowal Nayak, who was visiting the Biswas family, said Assamese-speaking men asked Ananta and Shadeb to follow them. At that time, Abhinash was outside with his two-year-old daughter. His wife Urmila said, "My husband handed me our daughter and left. Everyone thought they were soldiers because they were dressed that way." The gunmen threatened family members with a gun, so they didn't follow them.
Father of victim ran towards gate, heard loud noise later
The family then woke up Mohanlal, Abhinash's father. With a torch in his hand, he ran towards the gate but didn't see anyone. "They had probably reached the bridge. A few minutes later, we heard loud sounds, like firecrackers," he told IE.
Mohanlal says his brother had four bullets in body
Other eyewitnesses said Shyamlal was picked up from his shop while two others were rounded up from the street. When villagers rushed to the spot, after hearing the sound, Shyamlal and Subal were bleeding. Shadeb was lying unconscious in the steam. "My brother Shyamlal had four bullets in his body," Mohanlal said. At least 38 empty AK-47 cartridges were recovered from the spot, a senior officer said.
Meanwhile, ULFA(I) denies any involvement with the murders
The bodies were handed over to families and last rites performed near the bridge where they were murdered. It was reported that ULFA(I) was involved in the murders, but the outfit denied any involvement. Notably, Jiten Dutta and Mrinal Hazarika (two pro-talk faction leaders) were arrested on Friday. Meanwhile, police have launched a manhunt to nab the accused amid widespread tension in the state.