Babri Masjid demolition case: SC seeks report from trial judge
Babri Masjid demolition case: SC seeks report from trial judge
Sep 10, 2018, 05:56 pm
2 min read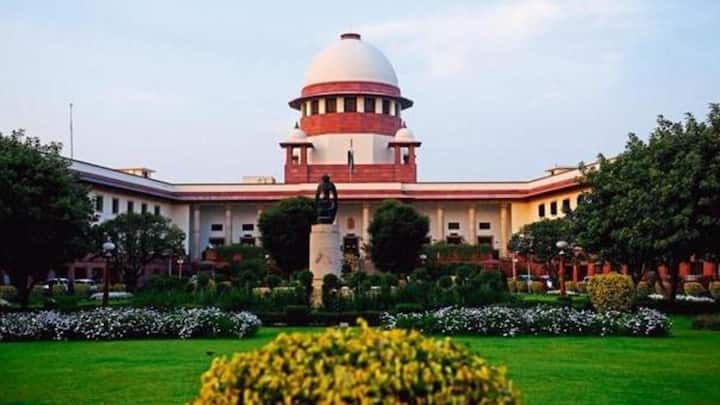 The Supreme Court on Monday asked a sessions judge of Lucknow court on how he intends to finish the trial in the Babri Masjid demolition case within the April'19 deadline. A Bench of Justices RF Nariman and Indu Malhotra also sought UP government's response on the plea of trial court judge SK Yadav, whose promotion was stayed as he was directed to complete the trial.
"Demolition of mosque was a secular crime"
On April 19, 2017, the SC said that BJP leaders LK Advani, MM Joshi and Uma Bharti would be prosecuted for the 1992 Babri Masjid demolition case and had ordered a trial to be concluded in two years, i.e. April 19, 2019. It called demolition a "secular crime" and allowed CBI's plea to restore the criminal conspiracy charges against the VVIP accused.
Two separate sets of cases
Further, there are two different sets of cases. The first is against the unnamed 'karsevaks' and its trial is taking place in a Lucknow court, while the second one is against the leaders in a Rae Bareli court. The court had ordered both these cases to be clubbed and conducted in Lucknow. These cases were filed by deceased Haji Mahboob Ahmad and the CBI.
Apart from BJP leaders Advani, Joshi and Bharti, the conspiracy charges were dropped against the current Governor of Rajasthan Kalyan Singh, Late Shiv Sena supremo Bal Thackeray and VHP leader Late Acharya Giriraj Kishore. The others against whom the charge was dropped are Vinay Katiyar, Vishnu Hari Dalmiya, CR Bansal, and Late Ashok Singhal, among few others.
Further, the CBI had pressed charges under Section 120B (criminal conspiracy) against Advani and 20 others. It was quashed by the special court and the decision was upheld by the High Court. The HC upheld the decision saying that the CBI had, at no point of time, ever stated that there was offense of criminal conspiracy against the leaders.