Bengaluru-airport handles 33% more passengers in Q1 at over 8mn
Bengaluru-airport handles 33% more passengers in Q1 at over 8mn
Written by
Garima Bora
(Sourced from PTI)
Aug 06, 2018, 05:07 pm
2 min read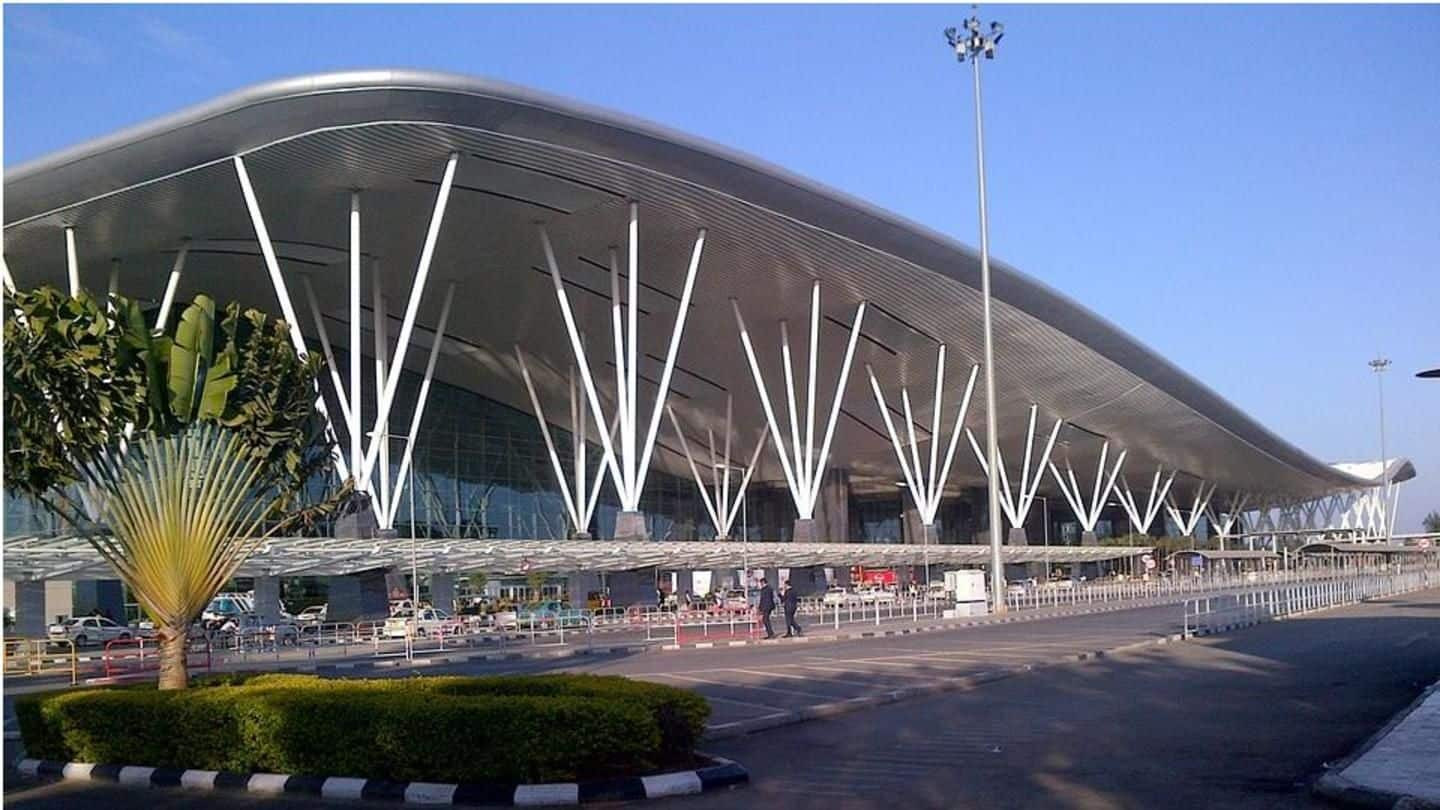 The Bengaluru international airport has clocked around 33% growth in passenger traffic in the June quarter at over eight million, the airport operator said today. In the June quarter, last year, the Kempegowda International Airport (KIA), the busiest in the south and the third busiest in the country, had handled 6.04 million passengers. In last fiscal year, the airport had received 26.9 million passengers.
Here is the statement from the airport
"Passenger growth in the first quarter grew 32.9% at 8.02 million, while cargo volume grew at 16.6%. On a single day during the quarter, the airport welcomed a record 98,869 passengers," the airport said in a statement.
Nearly 7mn domestic passengers passed through KIA in June quarter
Domestic and international passengers grew by 35.8% and 16.8%, respectively, primarily on the back of holiday season and special offers by airlines, the airport said. As many as 6.94 million domestic passengers and 1.08 million international fliers passed through the airport during the June quarter. Air traffic movement improved by a robust 32.9% to 58,054, from 43,673 last year.
Highest ever movement in a single day was 685
The highest-ever air traffic movement in a single day was 685 on May 4 and the airport averaged 638 movements per day, the airport's statement said. The single-runway Mumbai airport handles an average of 950-960 movements a day.
A little about the international, domestic connections of KIA
As many as 33 passenger airlines, eight domestic and 25 international, connect the city with 67 destinations (45 domestic and 22 international) with Gulf Air that began operations on May 1, being the new addition connecting the city to Bahrain with daily flights. That apart, as many as 11 cargo airlines, including one domestic and 10 international ones, also operate from the airport.
Delhi, Mumbai, Kolkata top domestic destinations in passenger traffic
Delhi remained the top domestic destination in terms of passenger traffic (1,115,145), followed by Mumbai (875,474) and Kolkata (473,089), while top international hubs were Dubai (209,425), Singapore (163,638), and Abu Dhabi (77,166).
Bengaluru's busy traffic doesn't deter KIA's time performance in departures
The airport continued to show a strong on time-performance for departures at 85.6%, which the airport's MD, Hari Marar, attributed to the timely expansion of facilities, adoption of cutting-edge technology and developing services centered around providing a seamless, easy customer experience. KIA was the second greenfield airport built on a private-public partnership in May 2008 after the Cochin airport which began operations in Jun'99.