Bharat Bandh: Which services have been affected so far
Bharat Bandh: Which services have been affected so far
Written by
Shiladitya Ray
Sep 10, 2018, 10:39 am
3 min read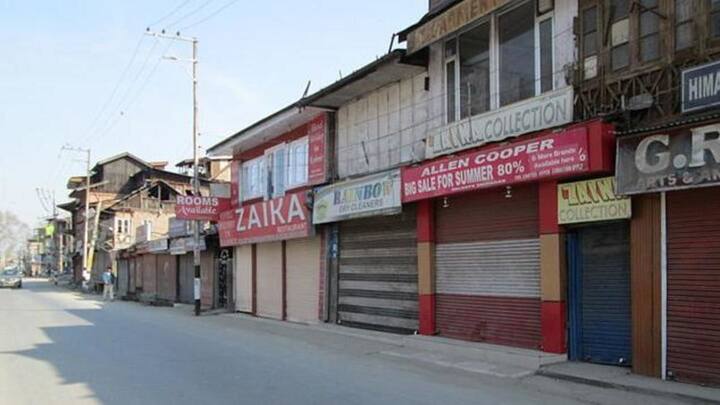 21 political parties led by the Congress are observing a Bharat Bandh across India to protest against escalating petrol and diesel prices. While the parties, as well as several non-BJP state governments had promised that the strike wouldn't cause inconvenience to the people, normal life in many parts of the country has been disrupted. Here are reports from different parts of the nation.
Karnataka, Odisha have declared holidays, disruption expected in WB
In a bid to prevent the bandh from disrupting services that could have hampered work, Karnataka and Odisha have declared holidays. Trinamool Congress-ruled West Bengal, however, is not observing the strike, and CM Mamata Banerjee's party has said that it will take out rallies and street protests. Given that no holiday has been declared, services in West Bengal are expected to be disrupted.
Bandh affects local train services, petrol pumps in Mumbai
In Mumbai, local train services from the Andheri railway station were disrupted earlier in the morning owing to over 1,000 Congress workers protesting at the station. However, local train services have reportedly resumed now. Additionally, reports have surfaced about political party members forcibly shutting down petrol pumps across Mumbai. It's been confirmed that petrol pumps in Chembur, Sahar, have been shut down.
Train services have been disrupted in Patna too
Jan Adhikar Party Loktantrik workers block railway tracks in Patna's Rajendra Nagar Terminal railway station in support to #BharatBandh that has been called by Congress and other opposition parties today over fuel price hike. pic.twitter.com/tFTmCOrXqe

— ANI (@ANI) September 10, 2018
Normal life has been severely disrupted in Assam
Meanwhile, services have been severely disrupted in Assam. Dozens have been detained by authorities across multiple districts, after they tried to block roads and enforce the Bharat Bandh. Normal life in Assam has been paralyzed owing to buses and taxis being largely non-functional. Thankfully, however, no reports of violence have surfaced yet. More disruptions are expected with marches planned by the Assam Congress.
Congress workers protest in Arunachal Pradesh
Bandh in full swing in Kerala, flood-hit areas exempted
In Kerala too, the Bharat Bandh is in full swing. Workers from parties supporting the bandh have blocked the movement of vehicles, and has forced several shops and businesses to close down in many parts of Kerala. Educational institutes are closed in the state, but rail and air services have not been affected. Protesters have spared flood-hit areas to ensure no disruption to relief.
Rajasthan deploys armed police to keep strict vigil
In order to prevent the bandh from spiralling out of control, the Rajasthan government has deployed hundreds of police personnel to keep a strict vigil. As part of precautionary measures, four companies of the Rajasthan Armed Constabulary (RAC) have been deployed in Jaipur, while one company each has been deployed in Baran and Baratpur. A small platoon has also been deployed in Ajmer.
Protesters burn tyres in Gujarat, hold up traffic