BJP leader slammed for attacking Odisha govt at Vajpayee tribute
BJP leader slammed for attacking Odisha govt at Vajpayee tribute
Written by
Garima Bora
(PTI desk)
Sep 04, 2018, 07:14 pm
2 min read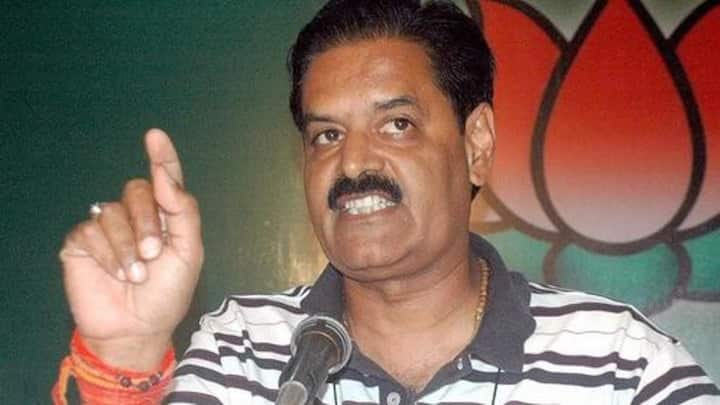 BJP legislature party leader in Odisha, KV Singhdeo, courted a controversy today when he criticized the Naveen Patnaik-led government in the state while making obituary references in the Assembly. The BJP leader, during his address in the House, said former Prime Minister AB Vajpayee would have been unhappy had he been aware of the current state of affairs in Odisha.
Here is what Singhdeo said
"Vajpayee, who provided a launch pad for Odisha's present Chief Minister (Naveen Patnaik), may have regretted if he found out about the way the state is being governed today," the BJP leader, KV Singhdeo, said. Protesting against Singhdeo's statement, BJD MLA Debasish Samantaray said it was unfair to deliver a political speech while paying tribute to the departed leader.
Singhdeo didn't say anything on Karunanidhi, Chatterjee: Samantaray
Talking to media after the Assembly session, Samantaray said, "He (Singhdeo) didn't say a word on M Karunanidhi or Somnath Chatterjee. This is not the tradition of Assembly. A member should pay respect to all departed leaders."
Singhdeo cites examples when Vajpayee helped Odisha government
"When Patnaik took over as the CM, Odisha's financial condition was very bad. The government was not in a position to pay its employees. Then Vajpayee helped Patnaik," Singhdeo justified. "The Vajpayee-led government supported Odisha with Rs. 900cr when it was devastated by a super cyclone in 1999. What I said was my personal feeling...don't expect him (Samantaray) to agree with it,'' he maintained.
Opposition leader says best not to engage in controversy
Expressing his displeasure over the incident, Leader of Opposition Narasingha Mishra said it was best not to engage in a controversy when the leader of the House moves a condolence motion. "The incident which took place in the House today was unacceptable. Let us not engage into controversy anymore, it will be disrespectful to him (Vajpayee)," the senior Congress leader added.
First day of Monsoon Session was adjourned following obituary references
The first day of the Monsoon Session of the House was adjourned today by Speaker PK Amat following the obituary references to the departed leaders, including former Lok Sabha speaker Somnath Chatterjee and DMK patriarch Karunanidhi.