Amritsar: Bike borne individuals throw bomb, three feared dead
Amritsar: Bike borne individuals throw bomb, three feared dead
Nov 18, 2018, 01:21 pm
2 min read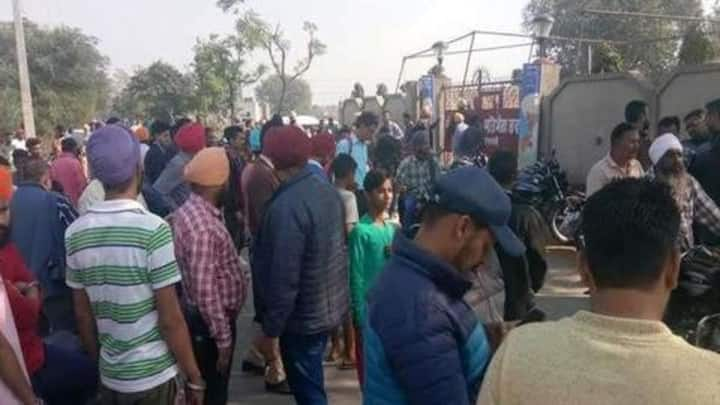 Three people are feared to have died and several were injured on Sunday after two bike-borne individuals threw a bomb at Dera Nirankari near Rajasansi in Amritsar. This attack comes weeks after Amritsar witnessed a massive train tragedy in which people reveling in Dussehra celebrations were run over by a speeding locomotive. The train tragedy was dubbed as sheer carelessness by many.
While 'satsang' was going on, men threw bomb towards stage
Early reports suggest the blast happened when a 'satsang' was underway at the Nirankari bhawan. After the men threw the bomb towards the stage, frenzy took over devotees gathered at the venue and they started running for their lives. Among the injured, four are said to have been grievously affected. The injured were taken to a local hospital.
Authorities haven't spoken on the motive behind the attack
It is reported the blast took place at around 12 noon. The number of injured is said to have shot up to 10. There is no word from authorities on the motive of the attack, or who were the men who threw the bomb.
Here are the visuals from the spot
Eyewitnesses claim miscreants were young, reveal what happened
An eyewitness claimed everything happened so quickly that sevadaars (volunteers) didn't get time to react. By the time realization dawned, the men had fled. Another eyewitness said the men asked his daughter to step out of their path and she got scared. While she made way for them, they entered the venue and attacked it. They said the men were young.