Brazilian President to be chief guest at Republic Day 2020
Brazilian President to be chief guest at Republic Day 2020
Nov 14, 2019, 09:19 am
2 min read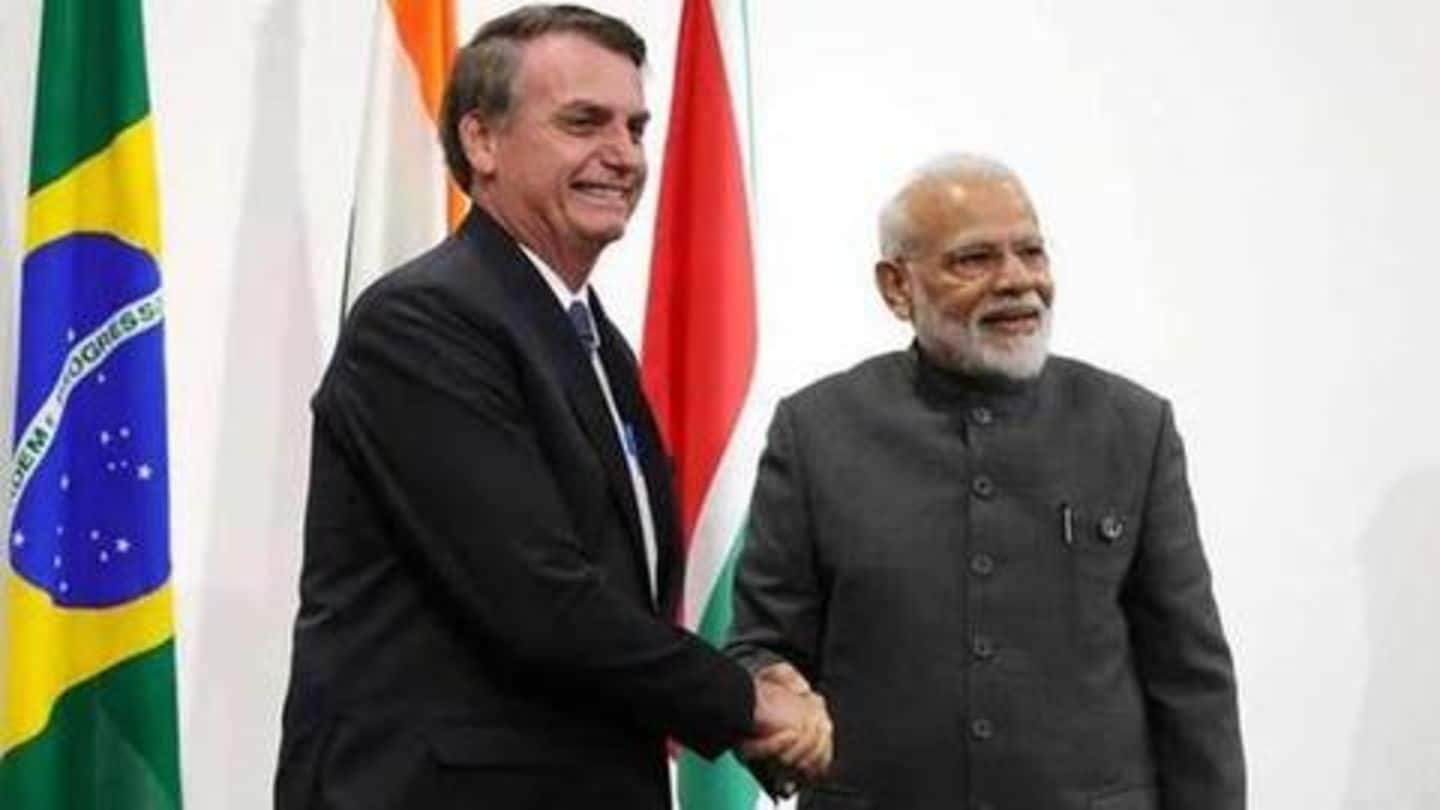 Prime Minister Narendra Modi invited Brazilian President Jair Bolsonaro to be the chief guest for Republic Day celebrations next year, and the latter has graciously accepted the same. This is the third time Brazil's President will be the guest of honor at India's R-Day, celebrated on January 26. Fernando Henrique Cardoso was the chief guest in 1996 and Luiz Inacio Lula da Silva in 2004.
PM Modi is on a visit to Brazil
To note, PM Modi is in Brazil to attend the 11th BRICS Summit. The summit is aimed at building mechanisms to counter terrorism and strengthen New Delhi's ties with five major economies of the world. On the sidelines of the summit, he met Bolsonaro and spoke about deepening Indo-Brazil ties for the benefit of citizens of both countries. Thereafter, he extended the invitation.
PM Modi told Bolsonaro why India-Brazil need to work together
About the meeting between two leaders, the External Affairs Ministry said both PM Modi and Bolsonaro agreed that India and Brazil should "comprehensively enhance strategic partnership". Notably, PM Modi said he was looking forward to discussing trade with Bolsonaro. He also underlined areas where Brazil could invest in India, including agricultural equipment, animal husbandry, post-harvest technologies, and biofuels.
Interestingly, Bolsonaro will be accompanied by large delegation
Separately, Bolsonaro informed PM Modi that he will not be coming to India alone, and will be accompanied by a large business delegation. The Indian Prime Minister also thanked the Brazilian head for making visa-free travel for Indians a reality.
India wants to build better ties with South American region
In the last couple of years, the Centre has been working extensively to strengthen ties with the South American region. This explains why Indian leaders, including President Ram Nath Kovind and Vice-President Venkaiah Naidu, have visited various countries in South and Central America. In fact, the 2019-20 agenda of Committee on External Affairs includes "Potential for developing relations with Latin America".