Indians no longer require visas to visit Brazil
Indians no longer require visas to visit Brazil
Oct 25, 2019, 03:21 pm
2 min read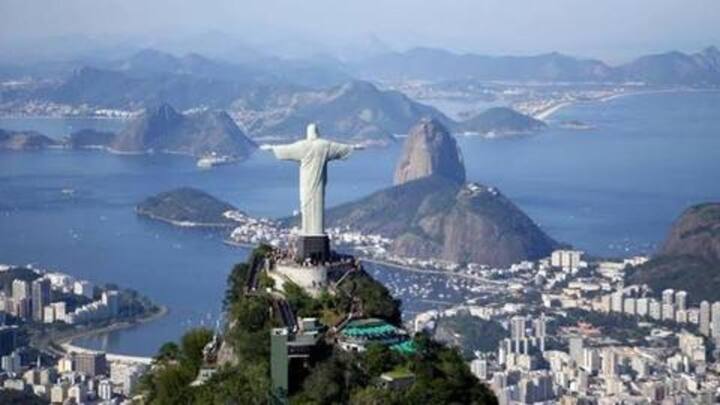 Indian citizens will no longer require a visa to visit Brazil, said the President of the South American nation, Jair Bolsonaro, on Thursday. Bolsonaro, who is currently on an official visit to China, said that his government will drop the requirement for a visa for Chinese and Indian tourists or businesspeople visiting Brazil, according to Reuters. Here are more details.
Bolsonaro to reduce visa requirements for developed nations
Earlier, Bolsonaro had dropped the visa requirements for citizens of the United States, Canada, Japan, and Australia visiting Brazil. However, the four nations have not yet returned the favor to Brazil. A far-right politician, Bolsonaro had made it a policy to reduce visa requirements for many developed countries. Now, with India, it seems Bolsonaro plans to extend the policy to developing nations too.
Here are other nations which allow Indians visa-free visit
Apart from Brazil, several other countries allow visa-free travel to Indian citizens, depending on the duration of their visit. These countries include Belarus, Bhutan, Dominica, El Salvador, Fiji, Grenada, Haiti, Hong Kong , Jamaica, Macau, Mauritius, Micronesia, Nepal (Indians may also live and work freely), Saint Kitts and Nevis, Saint Vincent and the Grenadines, Senegal, Serbia, Trinidad and Tobago, and Vanuatu.
Why is Bolsonaro in China?
Notably, Bolsonaro is on a three-day visit to China to discuss agriculture and infrastructure deals between the two nations. To note, Brazil's economy has taken a hit, amid large public sector debts, high unemployment and low growth rates. It went into recession in 2015 and 2016. A former critic of China, Bolsonaro welcomed Chinese investment and trade after taking office earlier this year.