What to look out for in the upcoming Budget 2017
What to look out for in the upcoming Budget 2017
Jan 24, 2017, 06:02 pm
3 min read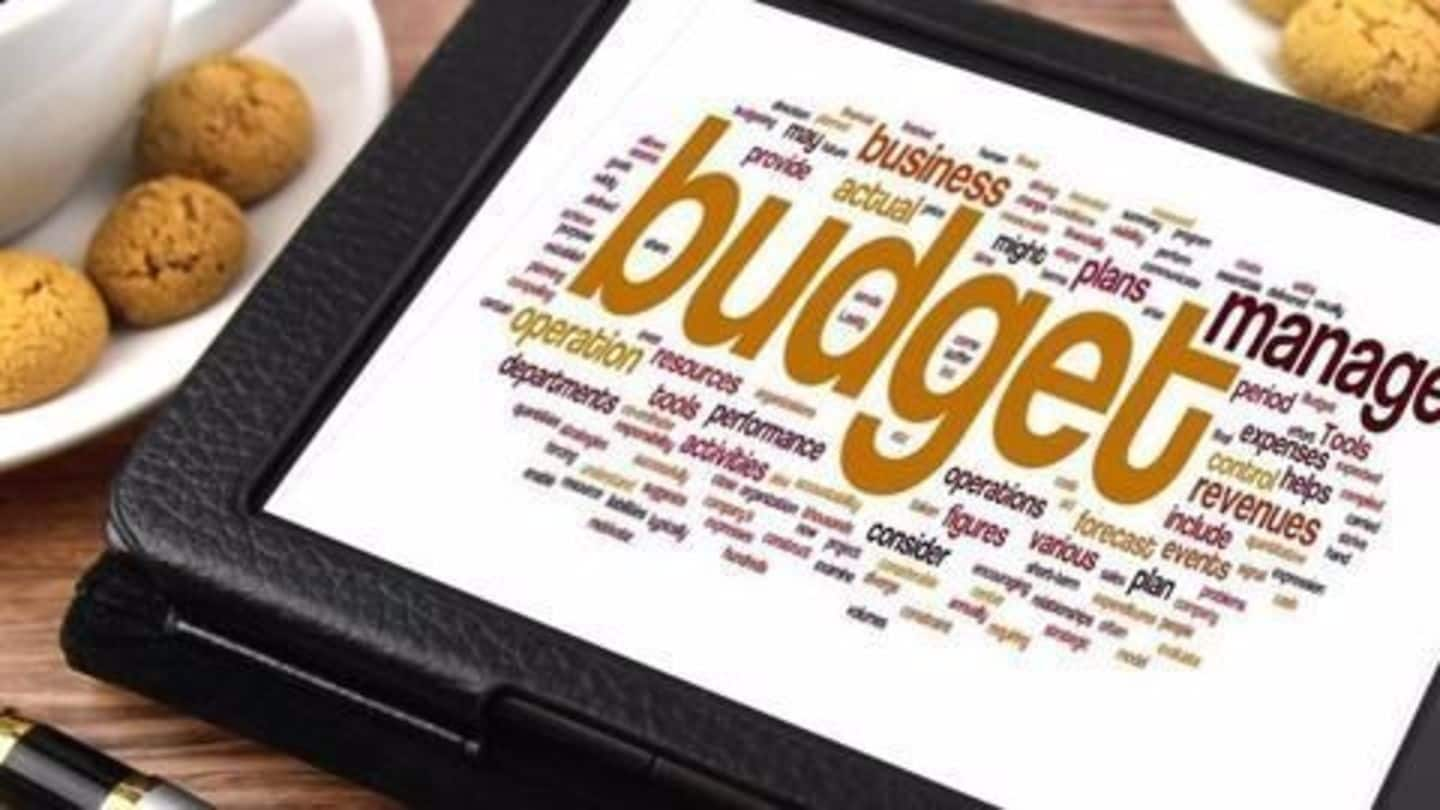 The countdown to the Union Budget 2017 has begun. The budget is scheduled to be announced on February 1, 2017 by Finance Minister Arun Jaitley. Some of the important things expected to be featured in Jaitley's budget speech include the impact of demonetization on growth, jobs, taxes and more. Here are five things to look out for in the upcoming budget:
Digital payments could be incentivized
The government previously said that demonetization is the first step to find and root out black money. By itself, demonetization hasn't been enough so it goes to be seen how the budget will take forward the process of fighting black money. We could see incentives towards digital payments and the transformation from the informal to the formal sector.
Demonetization-hit rural economy needs much needed boost
There could be an increase in budgetary allocation to the agriculture sector in a bid to increase consumption in rural areas which have been derailed by demonetization. The budget could contain new initiatives to boost Micro small and medium enterprises.
Demonetization, GST, higher crude prices could negatively affect growth
There are risks to growth in 2017-18, including rising protectionism abroad which could halt export growth. There is a possibility of increasing oil prices. As a result, the burden on stimulating growth falls on increasing domestic demand. However, the long-term impact to the informal economy by demonetization and the GST could lower demand.
Government is trying to downplay demonetization impact
The economy was recovering before the government dropped the demonetization shock. Unlike pundits, the government has tried downplaying the impact of demonetization on the economy, saying it will be short-term.
Tax rates for individuals could reduce
The pace of tax reforms could be dramatically changed in the upcoming budget. There could be a reduction on tax rates for individual tax payers. Tax brackets could be changed to incentivize income declaration and possibly, overall spending. The corporate sector could receive a boost by rationalization of corporate taxes.
Construction sector could hold key for job creation
To avoid a social and political backlash, job creation would be the government's biggest objective. It's important for the government to revive a large source of jobs - the construction sector, which has been declining. PM Modi talked of boosting low-cost rural housing in his New Year's eve speech. The budget will determine whether the government will follow up on this.
Government must recapitalize economy's Achilles heel - Banks
The weakest point of India's economy is its banking system. Banks' profits have increased due to treasury gains. However, there could be an increase in bad loans due to but distress caused to industries, in particular small-scale industries, due to demonetization. The budget will determine whether the government be able to recapitalize banks.