Now, BJP lawmaker claims Bulandshahr cop may have 'shot himself'
Now, BJP lawmaker claims Bulandshahr cop may have 'shot himself'
Dec 29, 2018, 12:31 pm
2 min read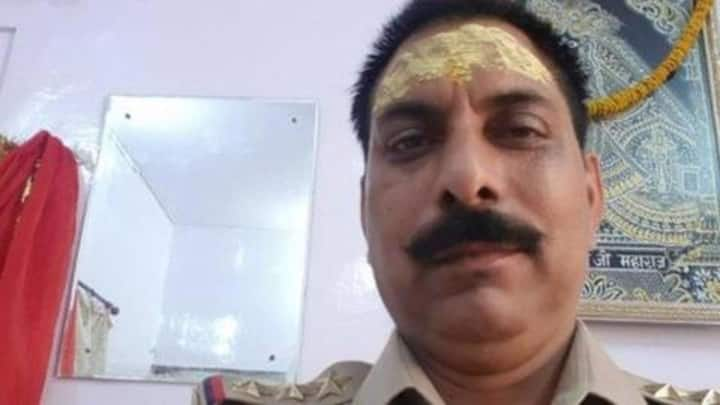 BJP lawmaker from Uttar Pradesh's Sayana, Devendra Singh Lodhi waded into the Bulandshahr violence case and said inspector Subodh Singh might have 'shot himself'. On December 3, alleged cow slaughter led to violent tensions in the area which resulted in the death of Singh and another youth Sumit Kumar. Recently, the police arrested a Delhi cab driver for allegedly killing Singh. Here's what happened.
"Singh was an encounter specialist, could have missed mark"
Giving his opinion on the incident, Lodhi said Singh was an encounter specialist who carried out such operations in the past. "Perhaps, this time too he attempted to fire at himself in his arms in self-defense (during the violence) but the bullet missed the mark and went through his eyebrows," Lodhi explained. He even asked why were so many people accused of Singh's murder.
Did all accused have firearms, asks Lodhi
"There was 'balwa' (rioting) going on. Stones were pelted. Did all the accused had firearms... only one bullet wound was found on his body," Lodhi reportedly said.
Singh's service revolver was used to shoot him
What the police found during the investigation is far from Lodhi's claims. Prashant Natt, the cab driver, who was picked up near Noida, reportedly confessed to firing a bullet at Singh. But before Singh was murdered with a bullet from his own service revolver, he was cornered by rioters. Some of them stopped his vehicle to restrict his movements and pelted stones.
Inspector's thumb was chopped off by a local: Police
During the probe, police learned a local from village Chingrawathi, Kalwa, attacked Singh with an axe and chopped his thumb off. "The injured inspector snatched the rifle of a policeman and tried to disperse the violent mob but he was again attacked with the axe sustaining an injury on his skull," said Bulandshahr SSP Prabhakar Chaudhary. Singh ran towards the field to save himself.