Delhi: 11 of same family dead, they reportedly observed mystical-practices
Delhi: 11 of same family dead, they reportedly observed mystical-practices
Jul 02, 2018, 09:58 am
2 min read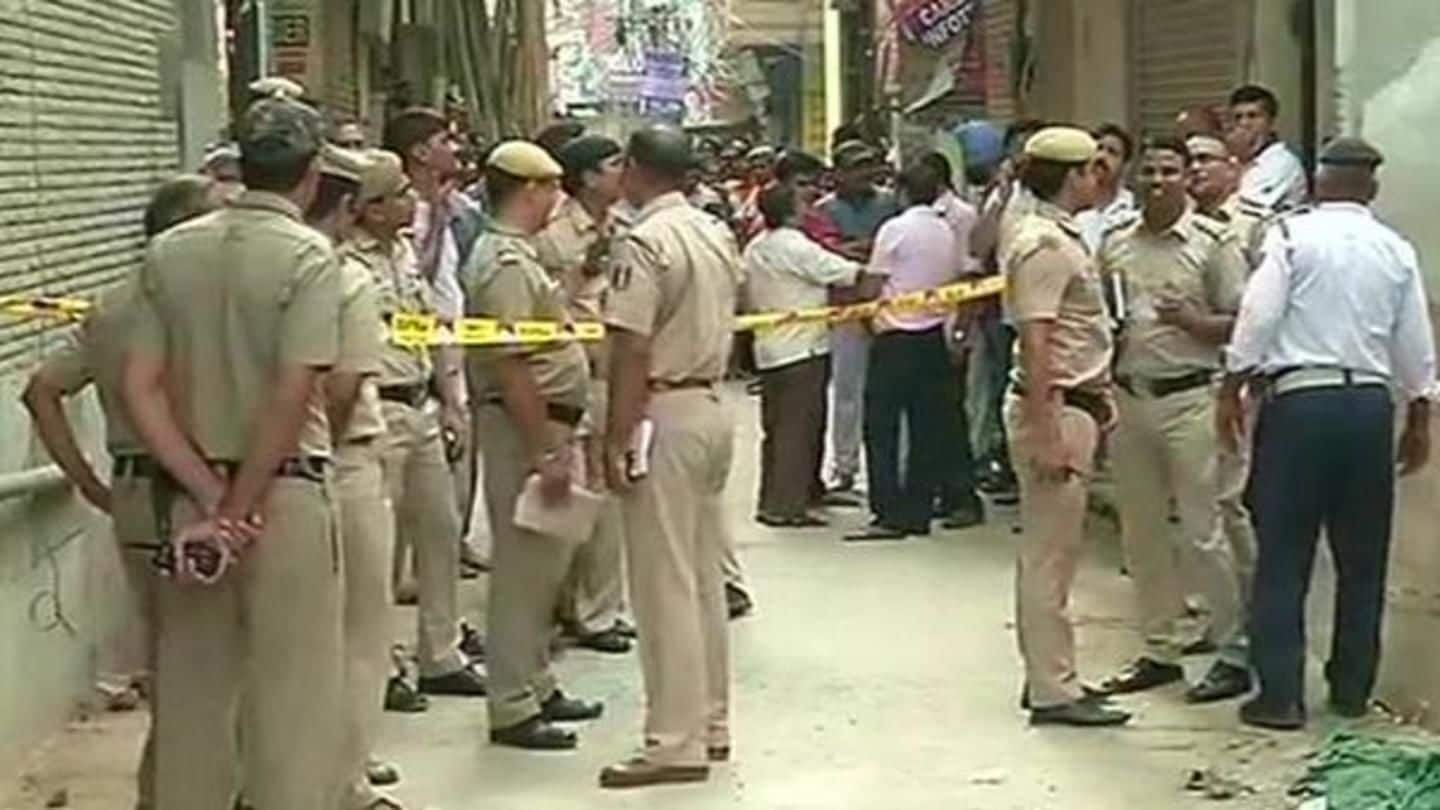 In a major development in the deaths of 11 people in Burari, Delhi, the police on Sunday said the family may have been observing mystical practices. The police found handwritten notes near the bodies. Ten members of the family were found gagged, blindfolded and with their hands tied in their residence in Sant Nagar, Burari. A 77-year-old woman was discovered strangled. Here's more about it.
Family didn't have financial woes, internal conflict, neighbors ascertain
Notably, the deceased were tied and gagged in the same manner as written in the notes. Neighbors revealed the family was religious and used to hang quotations on a small board outside the home. They also said the family wasn't facing financial woes. A local plywood worker further said the family didn't have any internal conflict.
The family wasn't robbed before deaths, police say
Reportedly, the deaths were planned well in advance. Police sources also revealed that three members of the family decided to commit suicide, earlier. The members reportedly ate food that had sedatives. After they died, police believed they were gagged and hanged. No signs of ransacking have been found, as the jewlery on women and cash in the home were untouched. Crime branch has taken over the case.
Here's what police have found so far
During search of the house, certain hand written notes have been found which point towards observance of some definite spiritual/mystical practices by the whole family: Delhi Police on bodies of 11 people found in a house in #Delhi's Burari

— ANI (@ANI) July 1, 2018
Among deceased, one was newly engaged IT employee
The deceased were identified as Narayan Devi (77), her two sons Bhavnesh (50)and Lalit (45), her daughters-in-law Savita (48) and Teena (42), her daughter Pratibha (57), her grandchildren Priyanka (33), Nitu (25), Monu (23), Dhruv (15) and Shivam (15). Priyanka got engaged on June 17 and was set to get married this November. A local said the house was being renovated for the wedding.
We can't sleep in peace now, says terrorized local
After the deaths, terror took over locals in the area. A local Amrik Singh said his father was in shock and couldn't speak. He was sent to a relative's home. "The police need to tighten up the security here. We can't sleep in peace for months now," another local Shankar Singh said. Meanwhile, Delhi Chief Minister Arvind Kejriwal visited Burari to pay his condolences.