Centre lifts restrictions on number of flights between India, Ukraine
Centre lifts restrictions on number of flights between India, Ukraine
Written by
Pratyush Deep Kotoky
Feb 17, 2022, 03:00 pm
2 min read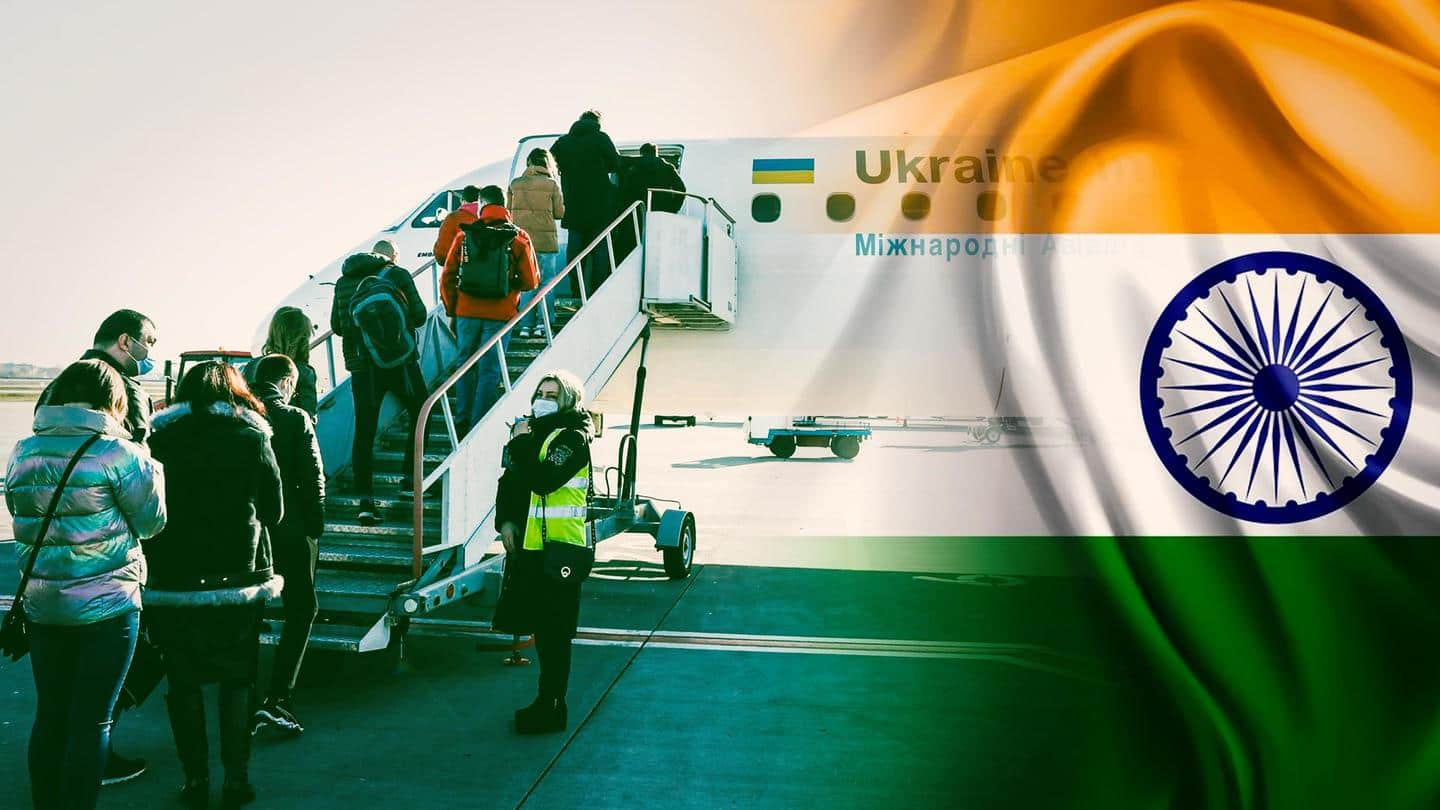 Amid the ongoing tension between Russia and Ukraine, India has removed the restrictions on the number of flights and seats between India and Ukraine under the Air Bubble arrangement. "Any number of flights and charter flights can now operate...Indian airlines informed to mount flights due to increase in demand," Civil Aviation Ministry said. "MoCA facilitating in coordination with Ministry of External Affairs," it added.
Why does this story matter?
The move follows the decision by MEA to arrange more flights to fly Indian nationals out of Ukraine in view of the prevailing crisis with Russia.
Reportedly, Russia has amassed over 1 lakh troops near its border with Ukraine. However, it has denied any plans of invasion.
Notably, Russia is opposing Ukraine's efforts to join NATO, a United States-led international military alliance.
Earlier, the Indian embassy in Ukraine's capital Kyiv issued an advisory, asking its citizens, especially those whose stay is not essential, to return to India. Following this, several stranded students in Ukraine and their parents reportedly reached out to the Indian government seeking help in arranging flights from the country. Meanwhile, the MEA also set up a control room to assist Indians in Ukraine.
Indian embassy ensures more flights are being planned
On Wednesday, the Indian Embassy asked Indians not to panic over reports of people not getting flight tickets, adding that more flights are being planned to meet the additional demand. It said it is aware of reports of people not getting flights from Ukraine to India. "Book the earliest available and convenient flights to travel to India," it had said.
Which airlines are currently operating from Ukraine?
Despite tensions with Russia, Ukraine has kept its airspace open. According to flight tracking portal Flightradar24, several international airlines such as Ukrainian International Airlines, Qatar Airways, Air Arabia, FlyDubai, RyanAir, Turkish Airlines, Lufthansa, etc. are operating flights to and from the country.
Russia claimed its troops leaving Ukrainian border
Meanwhile, Russia on Wednesday announced the end of its military drills in the Crimea peninsula, claiming its troops are returning to the bases. It also announced a partial pullback of forces from the Ukrainian border on Tuesday. However, the announcement had met with skepticism from western countries, who claimed they had seen no evidence of Russia's withdrawal of troops from the border.