Chanda Kochhar sacked by ICICI, will have to return bonuses
Chanda Kochhar sacked by ICICI, will have to return bonuses
Written by
Ramya Patelkhana
Jan 30, 2019, 09:04 pm
3 min read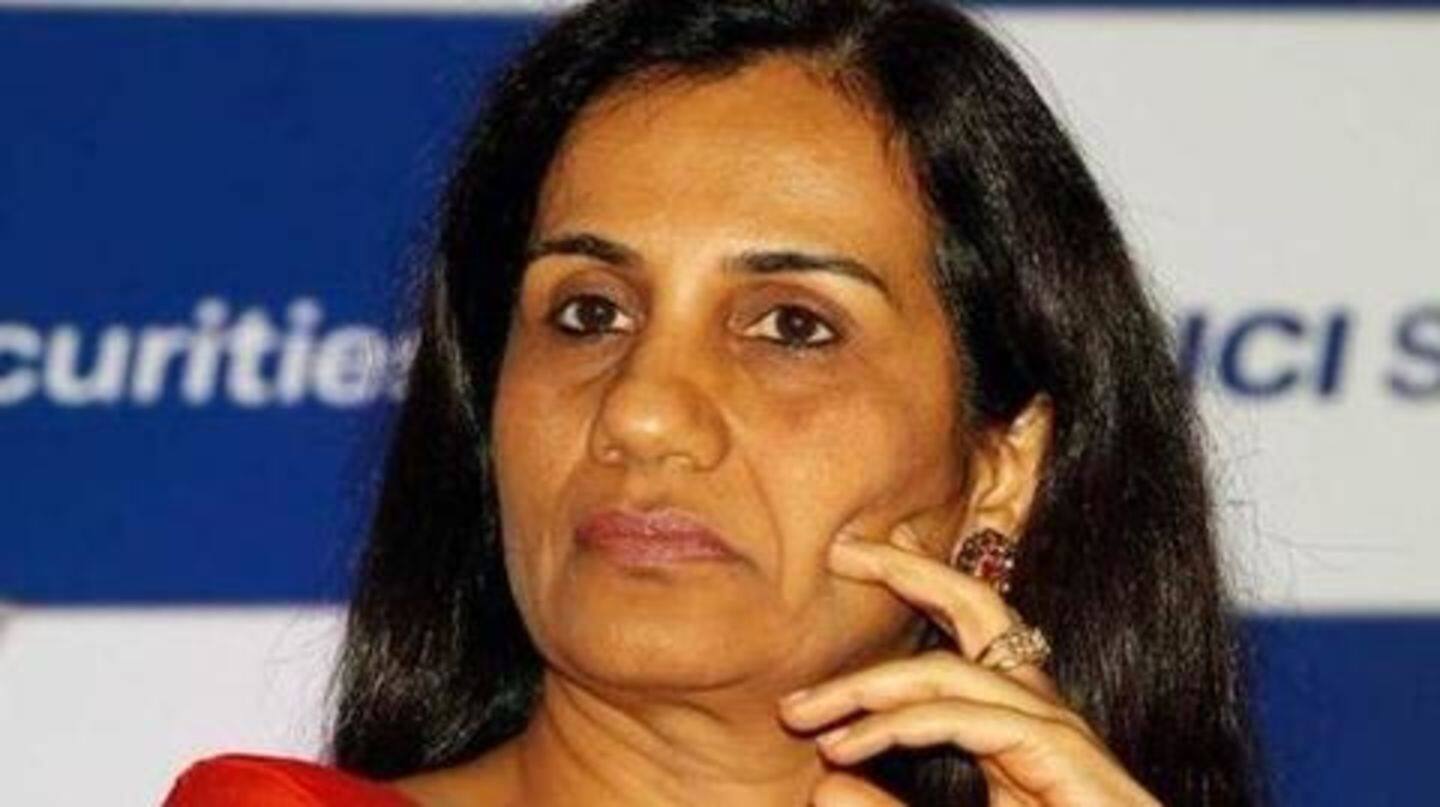 Former ICICI Bank CEO Chanda Kochhar violated the Code of Conduct, the bank said, citing an internal investigation report on allegations against her in the Rs. 3,250-crore ICICI Bank-Videocon loan case. The bank has now decided to treat Kochhar's exit as "Termination for Cause" under its policies. It has asked the former boss to return all the bonuses she received during Apr'09-Mar'18. Here's more.
Here's the statement released by ICICI Bank
Report notes Chanda's lack of diligence with respect to policies
According to ICICI Bank's statement, the inquiry report stated that Chanda was "in violation of the ICICI Bank code of conduct, its framework for dealing with conflict of interest, and fiduciary duties and in terms of applicable Indian laws, rules, and regulations." It also noted that her "lack of diligence" with respect to the internal policies and Code of Conduct of the bank.
Chanda's existing and future entitlements revoked
As Chanda's exit is being treated as "Termination for Cause" under ICICI's internal policies, all her existing and future entitlements, including unpaid amounts, bonuses, increments, stock options, and medical benefits, will be revoked. She will have to return the bonuses received between Apr'09 and Mar'18.
Chanda, her husband, Videocon chief accused in the case
The bank-appointed committee under former Supreme Court Justice BN Srikrishna was tasked with probing the ICICI-Videocon loan case. In the alleged scam, Chanda, her husband Deepak Kochhar, Videocon head Venugopal Dhoot, and two others were named as accused. Chanda quit as the ICICI CEO in Oct'18 over allegations that she favored Videocon in ICICI's lending practices.
Chanda accused of cheating, criminal conspiracy by CBI
The CBI had accused Chanda of cheating and criminal conspiracy for the alleged irregularities in a Rs. 3,250 crore loan given to the Videocon Group in 2012. The firm became a non-performing asset (NPA) for the bank. Dhoot allegedly got a loan from ICICI Bank when Chanda was its CEO and in return, Deepak, and other family members of Chanda benefited from the deal.
In 2018, Arvind Gupta, a shareholder of both ICICI Bank and the Videocon Group, alleged that Chanda Kochhar as the CEO and Managing Director got the bank to lend a Rs. 3,250cr loan to Dhoot's Videocon Group in 2012. Gupta also said the loan was granted in return for a deal under which Dhoot invested Rs. 64cr in Deepak's NuPower Renewables.
About NuPower Renewables owned by Chanda's husband
In December 2008, Venugopal Dhoot and Deepak Kochhar had established NuPower Renewables Private Limited. Both of both them were holding 50% stake each. However, in January 2009, Dhoot exited the company and transferred his shares to Deepak.