Sibal wants home-cooked food for Chidambaram, Delhi HC says 'impossible'
Sibal wants home-cooked food for Chidambaram, Delhi HC says 'impossible'
Sep 12, 2019, 08:35 pm
3 min read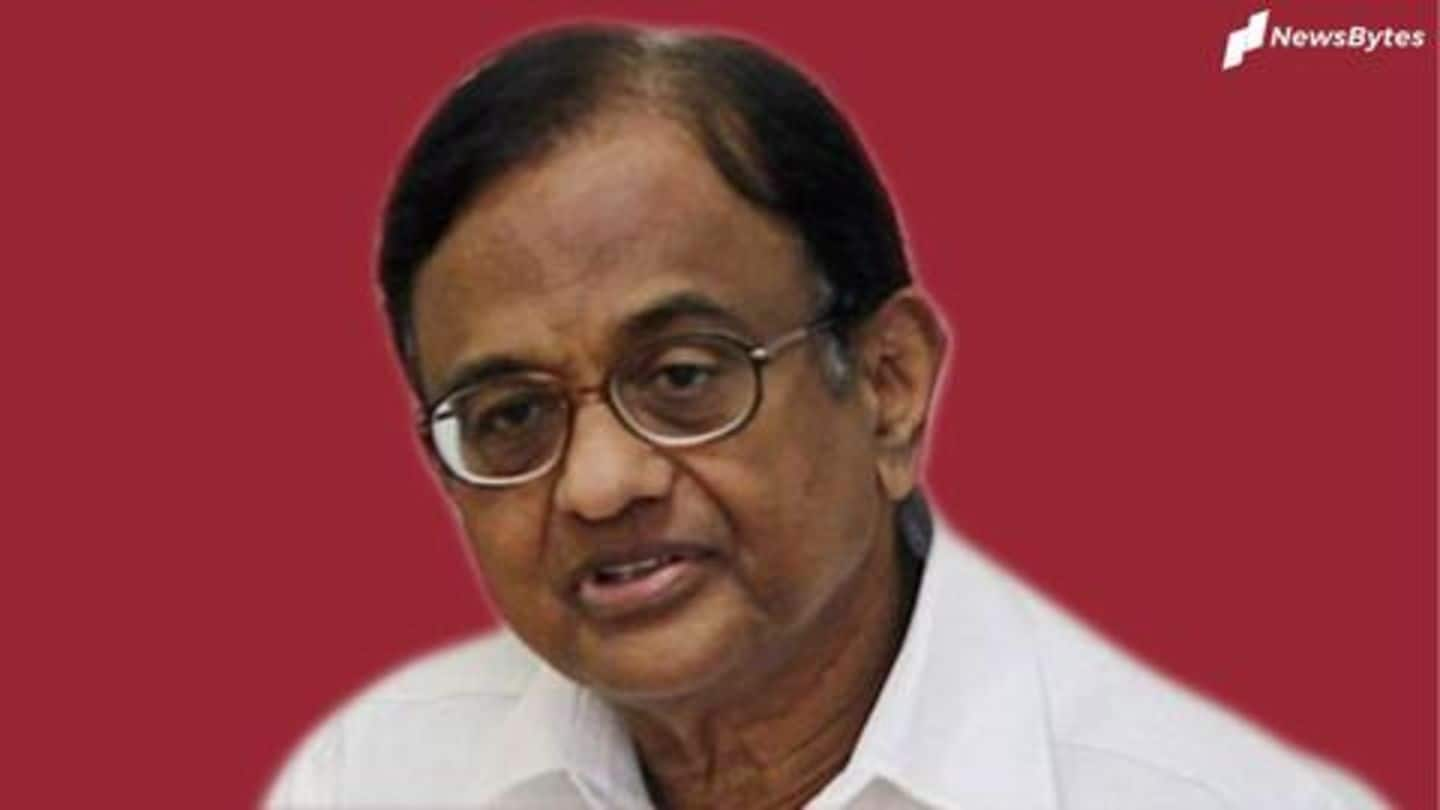 P Chidambaram should be given home-cooked food inside Tihar jail, his lawyer and party colleague Kapil Sibal told the Delhi High Court on Thursday. But the HC dismissed this plea saying all prisoners will have to eat the same food and there will be no exceptions. On Justice Suresh Kumar Kait's order, Sibal highlighted Chidambaram is 74 years old, but the former didn't flinch.
Last week, court sent the Congress stalwart to Tihar jail
Notably, Chidambaram is being probed for involvement in alleged corruption in INX Media case and will stay in Tihar jail till September 19. He is accused of facilitating an influx of illicit FDI into the company. He was allowed to take his spectacles and medicines to Asia's largest prison facility and was permitted to wear clothes brought by his family since he is an undertrial.
Can't distinguish anyone, Mehta said opposing Sibal's request
On Thursday, Chidambaram's regular bail plea came for hearing at the Delhi HC, when Sibal made the unusual request. When Sibal reminded him of Chidambaram's age, Solicitor General Tushar Mehta said, "Even (INLD leader Om Prakash Chautala) is old and is a political prisoner. As a state, we can't distinguish anyone." Mehta is representing the agencies (CBI and ED) in this matter.
Further, Mehta claimed Chidambaram was involved in corrupt practices
During the hearing, Sibal said his client is accused of offenses which have a punishment of fewer than seven years, implying they aren't "serious". When he claimed Chidambaram had no role in the case, Mehta said, "We are at the pre-charge sheet stage. Petitioner was arrested on August 21, the offenses were committed in 2007. P Chidambaram was involved in corrupt practices."
Sibal was asked why he filed bail plea this late
Interestingly, Justice Kait also asked Sibal why there was a delay in filing the bail plea. Subsequently, Sibal replied there were holidays in between only to get, "When you can approach the Supreme Court, the same day, then why are you coming so late?" response from the judge. Posting the matter for September 23, Justice Kait asked CBI to file a status report in seven days.
Meanwhile, Modi said corrupt people have been put in jail
Chidambaram's arrest and his consequent judicial custody has quite obviously made Congress angry, which called it a case of "political vendetta". Unhindered by the ire, BJP claimed the law is taking its course. Taking this same line of thought, Prime Minister Narendra Modi said in Jharkhand that his government is working against corruption. Though he didn't mention Chidambaram explicitly, the reference was visible.
Some corrupt people have been put in place: PM Modi
"We pledge to rein in corruption, fight for the rights of Muslim sisters and root out terrorism. Some corrupt people have already been put in their place (jail)," he said on Thursday. PM Modi also inaugurated a number of projects in the state.