Delhi: Man fires bullets at Shaheen Bagh, taken into custody
Delhi: Man fires bullets at Shaheen Bagh, taken into custody
Feb 01, 2020, 06:09 pm
2 min read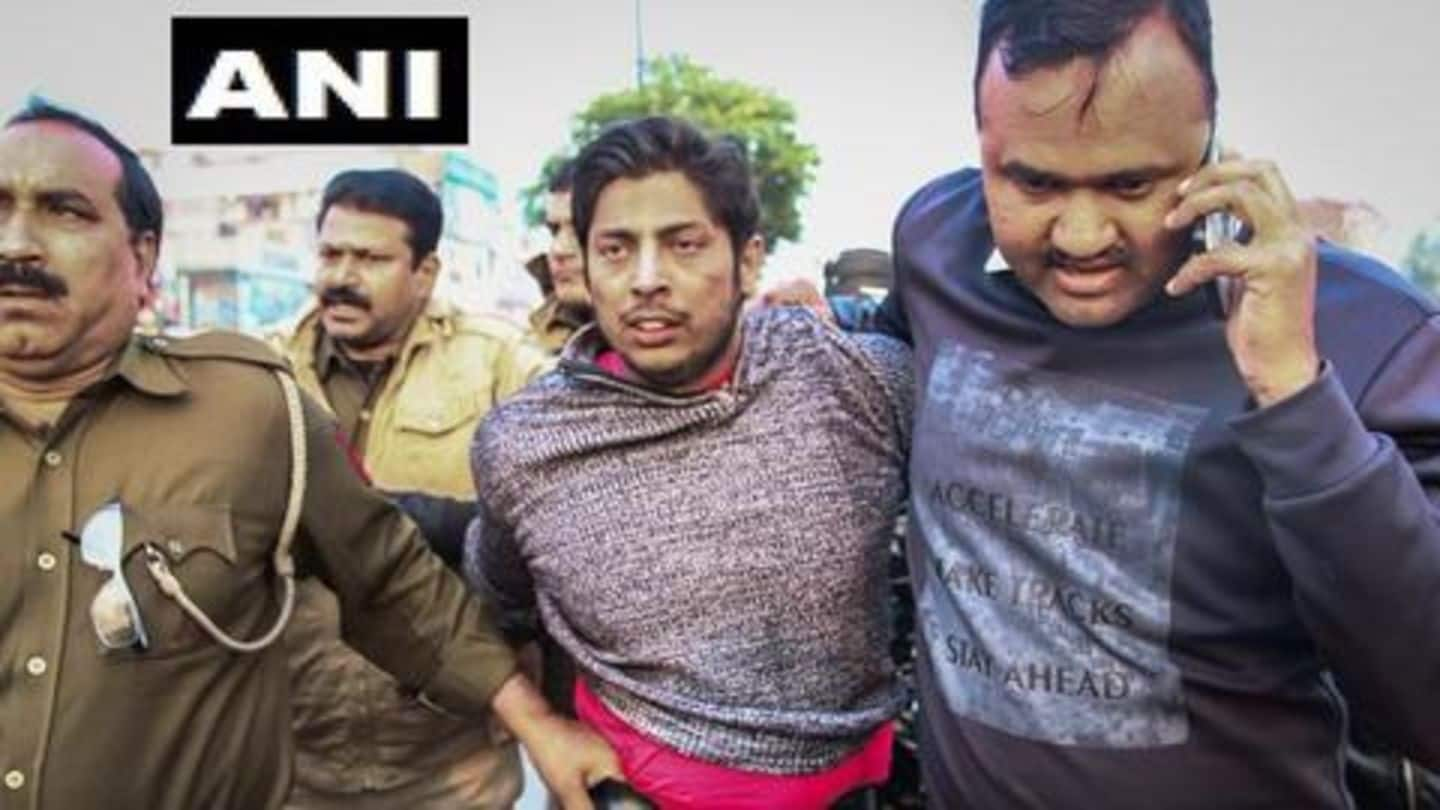 In an unsavory turn of events, a man fired bullets at Delhi's Shaheen Bagh, where a protest against the contentious Citizenship Amendment Act has been going on for more than a month. The man, identified as Kapil Gujjar, was promptly taken into arrest. This incident comes two days after a teen opened fire at an anti-CAA protest, injuring a student of Jamia Millia Islamia University.
Jamia shooter was sent to 14 day custody
The teen who fired at Jamia student is a couple of days short of turning 18. Before he shot bullets, the accused, belonging to Uttar Pradesh, brandished the weapon and said "Yeh lo Azaadi" (take your freedom). He was sent to 14 days custody by the Juvenile Justice Board. Delhi Police has also requested a bone ossification test to determine this actual age.
'Desh me sirf Hinduon ki chalegi', attacker purportedly said
A video from the spot at Shaheen Bagh showed the accused being taken away by cops. When a reporter asked him why he fired bullets, the accused replied, "Humare desh me sirf hinduon ki chalegi, aur kisi ki nai chalegi," which loosely means that only Hindus will run the country. In the background, a man can be heard condemning these remarks.
The video can be watched here
For more than a month, Shaheen Bagh's women haven't moved
The protest at Shaheen Bagh, a locality in South Delhi, was started by women in mid-December. As they sat on streets demanding a rollback of the law, they garnered the attention of media and eventually, students and activists also joined. The protest, however, was dismissed by BJP, whose leaders called it a hub of "anti-national" activities. The opposition was blamed for exploiting them too.
Government will talk to protesters, but in structured form: Minister
All this while, the protesters have been asking the government to speak with them. And recently, in an interview with a news channel, Union Law Minister Ravi Shankar Prasad said the Centre will have a conversation, but only in a structured form. He said Prime Minister Narendra Modi's government is ready to clear all the doubts, pertaining to CAA.
After weeks, government says it's open for talks
Government is ready to talk to protestors of Shaheen Bagh but then it should be in a structured form and the @narendramodi govt is ready to communicate with them and clear all their doubts they have against CAA. pic.twitter.com/UjGikFN8tY

— Ravi Shankar Prasad (@rsprasad) February 1, 2020