Delhi-cop's son mercilessly beats woman, arrested after video goes viral
Delhi-cop's son mercilessly beats woman, arrested after video goes viral
Sep 14, 2018, 05:16 pm
2 min read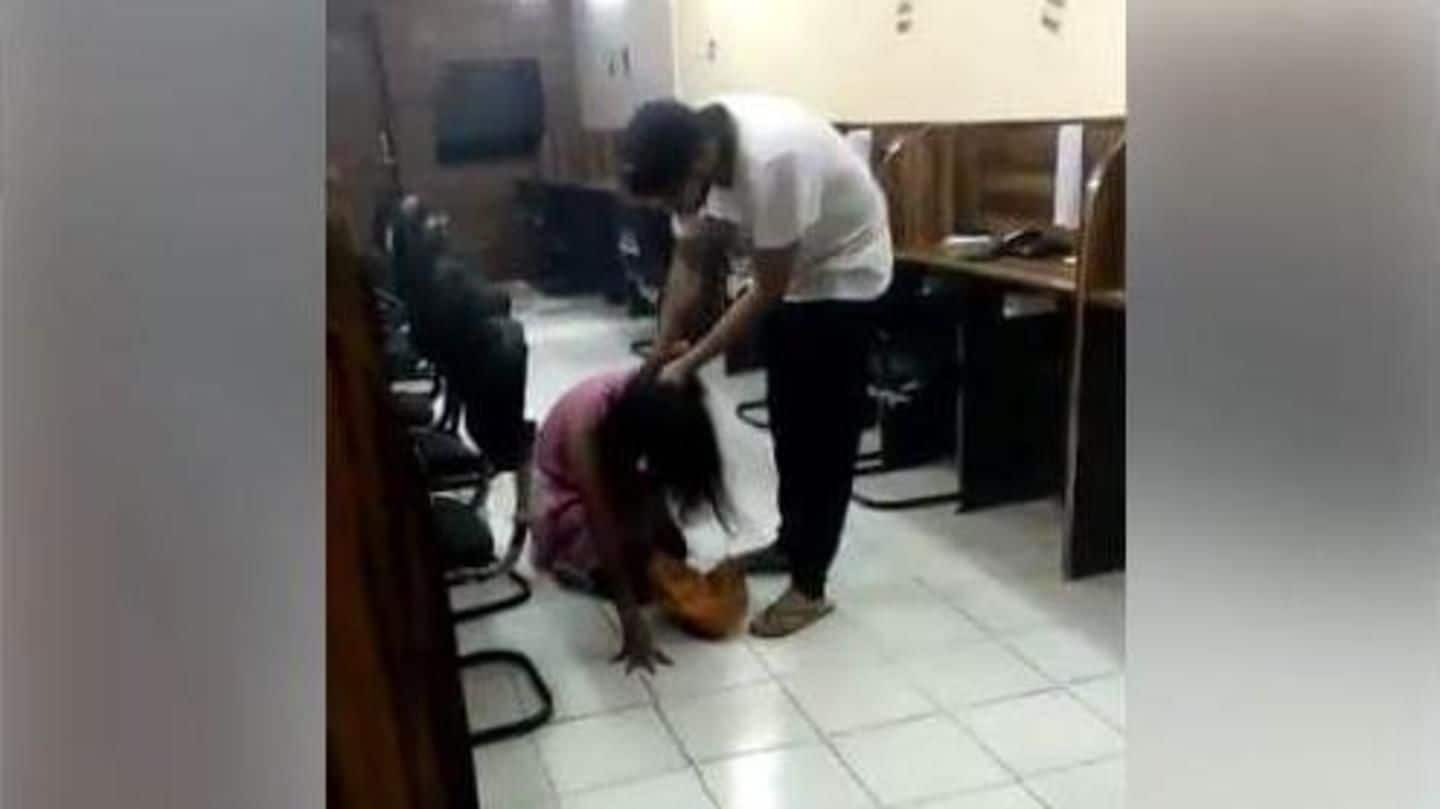 In a disturbing incident, the son of Delhi police officer was caught on camera brutally beating a woman, and the video of the assault went viral on social media. The incident happened at a private office in Tilak Nagar. The accused has been identified as Rohit Tomar, the son of sub-inspector Ashok Singh Tomar. He was arrested on Thursday, after massive social media outrage.
Video shows Tomar dragging woman by hair, beating her brutally
The contents of the video are disturbing. Tomar can be seen dragging the woman by her hair, landing punches on her body, and using his knees and elbows to beat her. Her continuous pleas for mercy went unheard. At one point in the video, a man can be heard asking Tomar to stop, but he didn't. Notably, no one around helped the woman.
Caution: The video is disturbing
As video gets outrage, Rajnath Singh intervenes
The incident reportedly took place on September 2. After it became a talking point on Twitter, Union Minister Rajnath Singh intervened. He spoke to Delhi Police Commissioner Amulya Patnaik, and directed him to take action on the matter. Notably, no one, not even the woman in the video complained to police until Thursday. In fact, Tomar's fiancee approached cops after seeing the video.
Rajnath Singh speaks to Delhi Police Commissioner
एक लड़की को एक युवक द्वारा बेरहमी से पीटे जाने का एक वीडियो मेरे संज्ञान में आया है। मैंने @DelhiPolice कमिश्नर से फ़ोन पर इस बारे में बात की है और इस पर उचित कारवाई करने के लिए कहा है।

— राजनाथ सिंह (@rajnathsingh) September 14, 2018
Woman in video claims Tomar raped her
Tomar's fiancee said she called off their wedding after seeing the video. She claimed the woman being beaten was his colleague. Further, the tortured woman approached police on Friday saying Tomar called her to his friend's office. The victim said he raped her, and when she spoke about going to police he beat her.