Enforcement Directorate allowed to arrest Chidambaram in INX Media case
Enforcement Directorate allowed to arrest Chidambaram in INX Media case
Written by
Siddhant Pandey
Oct 16, 2019, 12:42 am
2 min read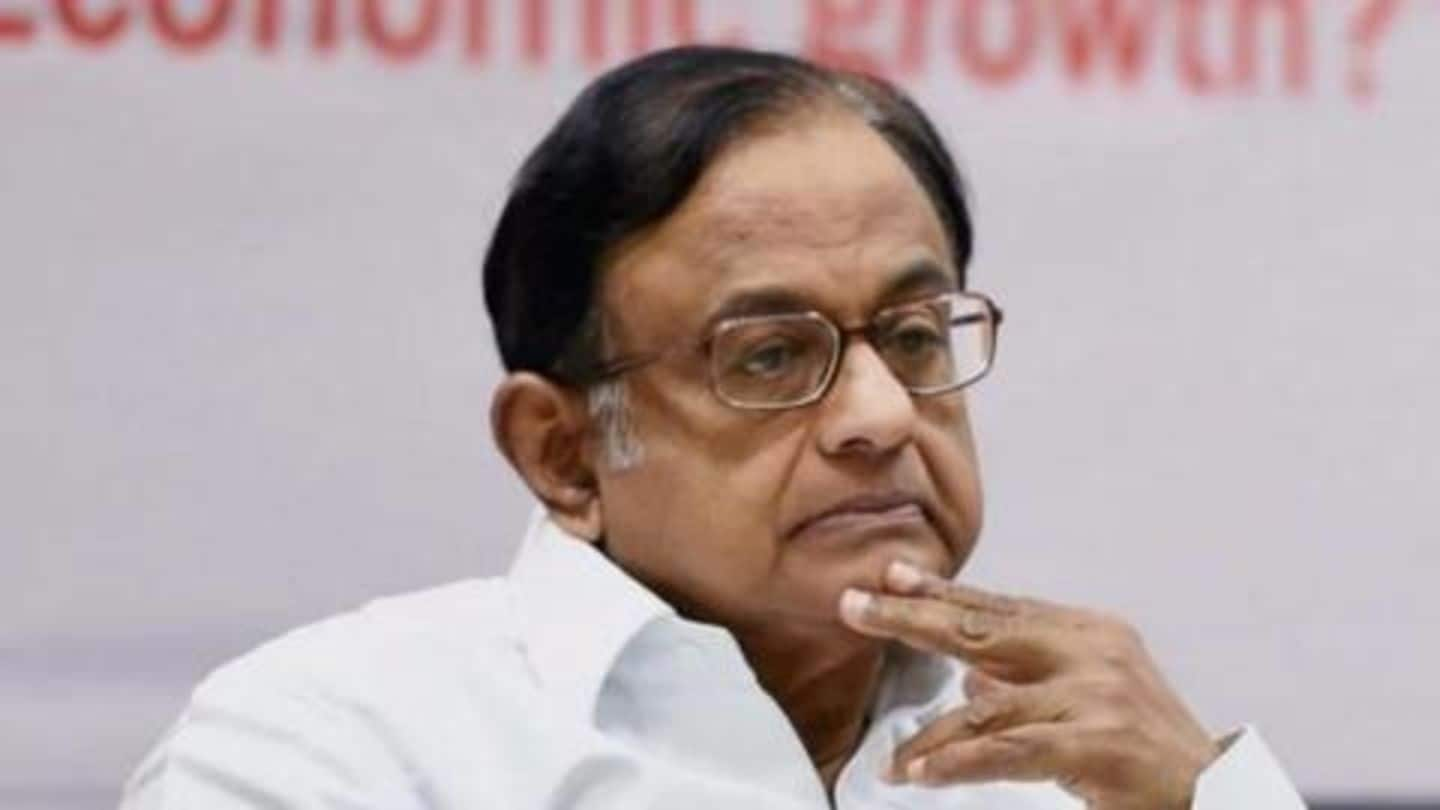 On Tuesday, a special Delhi court allowed the Enforcement Directorate to arrest former Finance Minister P Chidambaram in the INX Media money laundering case. Special CBI judge Ajay Kumar Kuhar allowed the ED's request to go to Tihar Jail on Wednesday to interrogate Chidambaram, and if required, arrest him. Chidambaram is in judicial custody till October 17. Here are more details.
Interrogation has to precede arrest, the court said
Special CBI judge Kuhar on Tuesday refused to allow the ED to directly arrest Chidambaram, however, permitted the investigating agency to interrogate him before proceeding to arrest him. "Interrogation has to precede arrest," the court said. After the court's order, the ED sought its permission to interrogate the 74-year-old Congress leader at the Rouse Avenue Court Complex, which was also denied.
Court rejected application for Chidambaram's remand
The court said, "It's not in the dignity of this person that you interrogate and arrest him here in public view." The court also denied the "premature" application for Chidambaram's remand since he is yet to be arrested.
Chidambaram sought bail from SC earlier today
Earlier today, Chidambaram sought bail from the Supreme Court in the INX Media case saying the CBI wants to "humiliate" him. Chidambaram has been in Tihar jail since September 5 after his bail pleas were repeatedly rejected. Kapil Sibal, Chidambaram's legal counsel, told SC, "Their game plan is to keep him in jail for 60 days... He wanted to surrender to ED while in CBI custody."
What is the INX Media corruption case?
In May 2017, the CBI had registered an FIR, alleging irregularities in Foreign Investment Promotion Board clearance granted to the INX Media group, co-founded by Indrani Mukerjea, Peter Mukerjea in 2007, when Chidambaram was FM. The clearance granted allowed the INX Media group to receive overseas funds of Rs. 305 crore. The Mukerjeas were charged with entering a criminal conspiracy with Chidambaram's son, Karti.
CBI arrested Chidambaram on August 21
Chidambaram was arrested by the CBI on August 21 over his alleged involvement in the INX Media corruption case after the Delhi High Court rejected his appeal for anticipatory bail a day ago. Both the CBI and the ED had claimed he had facilitated the influx of illicit foreign direct investments (FDIs) into INX Media group, with his son Karti receiving kickbacks.