Kolkatans, you are breathing poison! November air worse than Delhi's
Kolkatans, you are breathing poison! November air worse than Delhi's
Written by
Pallabi C Samal
Nov 28, 2018, 06:20 pm
4 min read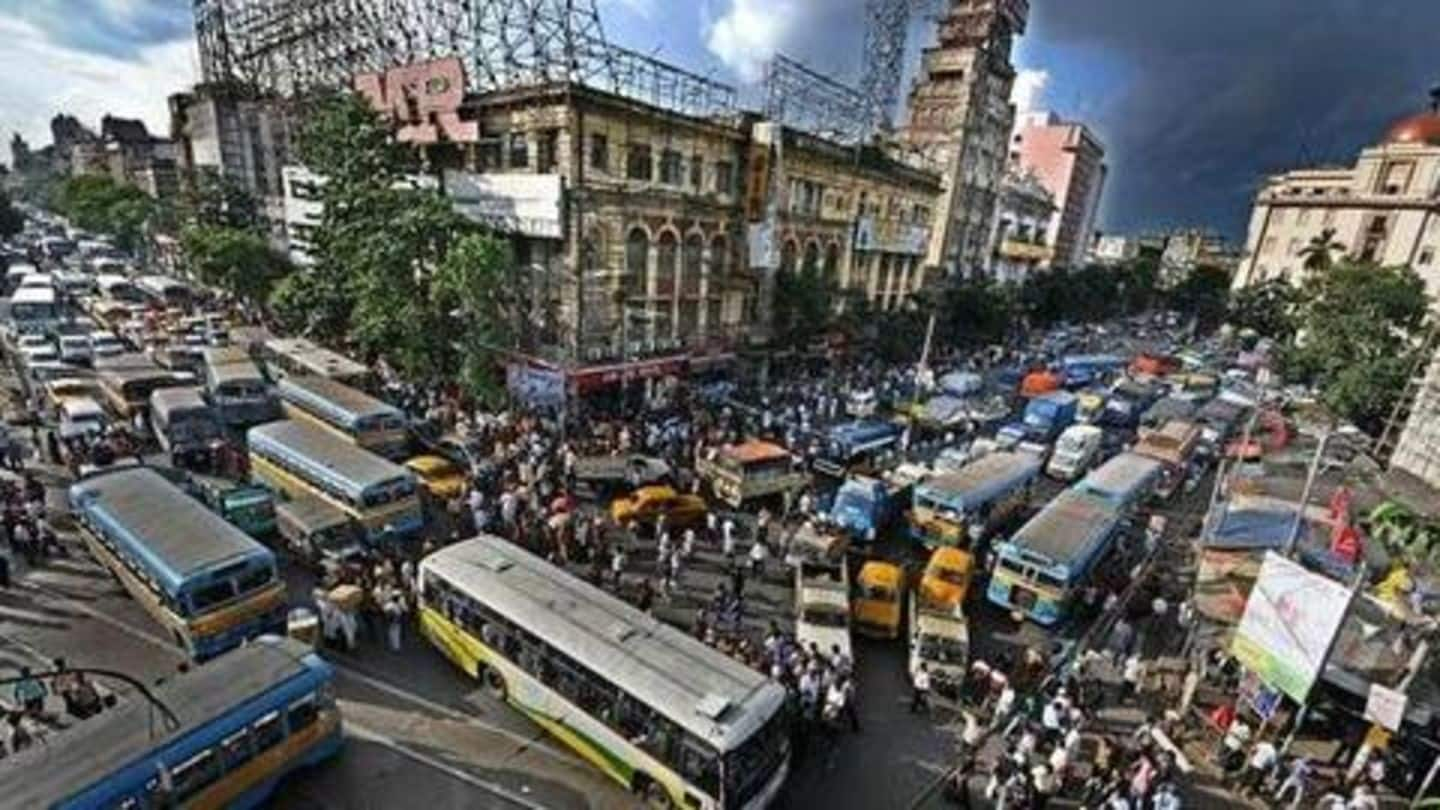 When it comes to air pollution in Indian cities, we tend to associate it with Delhi, most of the times. However, this time around, the national capital has competition in its fellow metro city, Kolkata. That's right! On November 25 (Sunday), the air quality index (AQI) of the West Bengal capital city crossed the hazardous 400-mark, city's highest level recorded since Diwali.
During Diwali, Kolkata's AQI was almost close to Delhi's
During Diwali/Kali Puja, Kolkata recorded AQI past 500, almost touching Delhi's 674. Moreover, the city's AQI data collected on nine days this month, chosen sporadically, was actually worse than Delhi's. Environmentalists said the metro city's most prominent pollutant is the PM2.5 (particulate matter that has diameter of less than 2.5 micrometers, which is about 3% the diameter of a human hair).
'In Kolkata, average PM2.5 level is roughly around 150-200 mcg'
The permissible limit for PM2.5 is 60 mcg. "However, in Kolkata the average is roughly around 150-200 mcg - depending on the area," said city-based environmentalist Pradeep Kumar Chopra. One of the main contributory factors to the rising PM2.5 levels in Kolkata is the rampant use of kerosene mixed fuel used by auto and rickshaw drivers, said Naba Dutta, a green crusader.
Inhaling particulate matter highly dangerous for your lungs, experts said
Echoing him, Ajay Mittal, co-founder of Kolkata Clean Air, an initiative to spread awareness on pollution, said, "These particles enter our lungs. Sometimes they are so fine they go past the alveoli and get into the bloodstream causing permanent damage to our lungs."
Open spaces in Kolkata now stands at alarming 7%: Dutta
Another reason why the city is facing the air pollution menace, despite having lower number of vehicles and industries compared to other cities, is the depletion of open spaces. The share of open spaces now stands at an alarming 7%, lowest compared to the other metropolitan cities. "Ideally, open space as per population density should be between 25-30 per cent," Dutta pointed out.
Auto-rickshaws plying on city roads much more than registered
The third reason, Dutta noted, was the large number of unregistered auto-rickshaws plying on city roads. As per Alipore and Beltala Public Vehicle Departments, there should be around 20,000 registered auto-rickshaws plying on 123 routes across 144 wards in Kolkata. But on ground, the number is much more and "Most of them use poor quality of fuel which emits hazardous smoke," he said.
City's singers, musicians are a worried lot
The city's pollution has started affecting its citizens and professionals, especially singers and musicians. "For classical singers like me, it's a major problem as it affects our health and singing. The air here is full of poison," said Indian classical music stalwart Ustad Rashid Khan. Joining him, well-known singer Raghab Chatterjee said, "There have been times when I sneezed or coughed during a show."
Experts are now urging the state government to issue advisories
Experts are asking the government to issue a health emergency, because "people are not aware how lethal this toxic air could be," said environmentalist and auto-emission expert Somendra Mohan Ghosh. "Air pollution warnings and health advisories are issued so that people can protect themselves. But you would not find any measure suggested by the WBPCB (West Bengal Pollution Control Board)," he added.
While it is imperative that the TMC-led government does something to tackle air pollution, it is better to not depend on the authorities solely. After all, it's your health. Just before the winter sets in, protect yourself and your family from toxic air by buying air purifiers, humidifiers, respirators (not the cheap ones). Also, avoid outdoor exercising, when the pollution levels are sky-high.