#LastChance: Nirbhaya convicts asked to exhaust legal remedies within 7-days
#LastChance: Nirbhaya convicts asked to exhaust legal remedies within 7-days
Written by
Siddhant Pandey
Feb 05, 2020, 04:34 pm
3 min read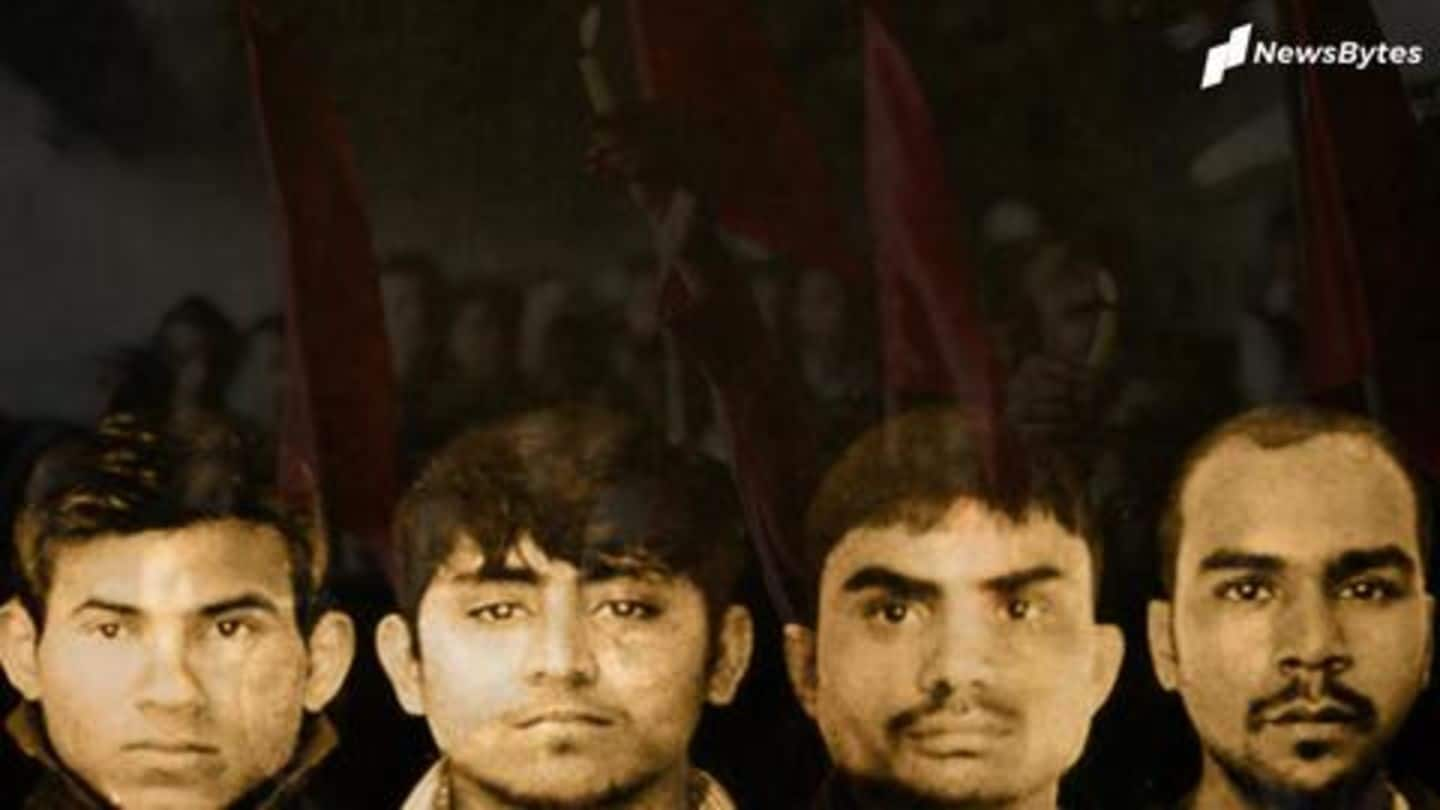 The Delhi High Court on Wednesday directed all four convicts in the 2012 Nirbhaya gang-rape and murder case to exhaust all legal remedies available to them within a week's time. The court's order comes after repeated attempts by the convicts to defer their execution by exploiting legal loopholes. The court also ruled that the four cannot be executed separately. Here are more details.
Delhi HC dismissed Centre's plea challenging trial court order
Taking cognizance of the convicts' "delay tactics," Justice Suresh Kumar Kait of the HC directed the four convicts to exercise all available legal remedies within a week's time. Thereupon, authorities should act as per the law, the court said. The court also dismissed the Centre's plea challenging a trial court order last week, which had stayed the execution of the convicts "till further orders."
'Prison Rules do not state convicts can be hanged separately'
The Centre's plea had sought that the convicts be executed separately. Citing Delhi Prison Rules, the Centre had contended that there was no restriction on executing co-convicts separately at the stage of mercy petition, describing it as an "individual remedy." However, the HC observed that the Rules do not allow for other convicts to be executed when the mercy petition of one is pending.
Trial court stayed execution after convict filed mercy plea
On January 31, the trial court had indefinitely stayed the execution of the convicts—Mukesh Kumar Singh (32), Pawan Gupta (25), Vinay Kumar Sharma (26) and Akshay Kumar (31). The order came after Vinay filed a mercy petition before the President, seemingly to delay the scheduled hanging on February 1. Previously, the execution on January 22 had to be postponed due to Mukesh's mercy plea.
I welcome Delhi High Court's verdict: Nirbhaya's mother
The mother of the Nirbhaya rape victim, Asha Devi, told reporters, "I welcome Delhi HC's verdict. It gives all four convicts one week to resort to all legal remedies available to them. The convicts should be hanged soon." Last week, Devi had said that the convicts' lawyer challenged her that the convicts will never be executed. "I will continue my fight," she had said.
What was the Nirbhaya rape case?
The four convicts, and two others, raped a 23-year-old student (dubbed "Nirbhaya") on a moving bus on December 16, 2012. The convicts penetrated her with iron rods, inflicting grave injuries, and the victim died two weeks later during treatment. The fifth accused, Ram Singh, allegedly committed suicide in prison in 2013. The sixth accused—a juvenile—was sent to a reformation home and was later released.