To combat terrorism, Delhi police gets first-of-its-kind all-women SWAT team
To combat terrorism, Delhi police gets first-of-its-kind all-women SWAT team
Aug 11, 2018, 10:24 am
2 min read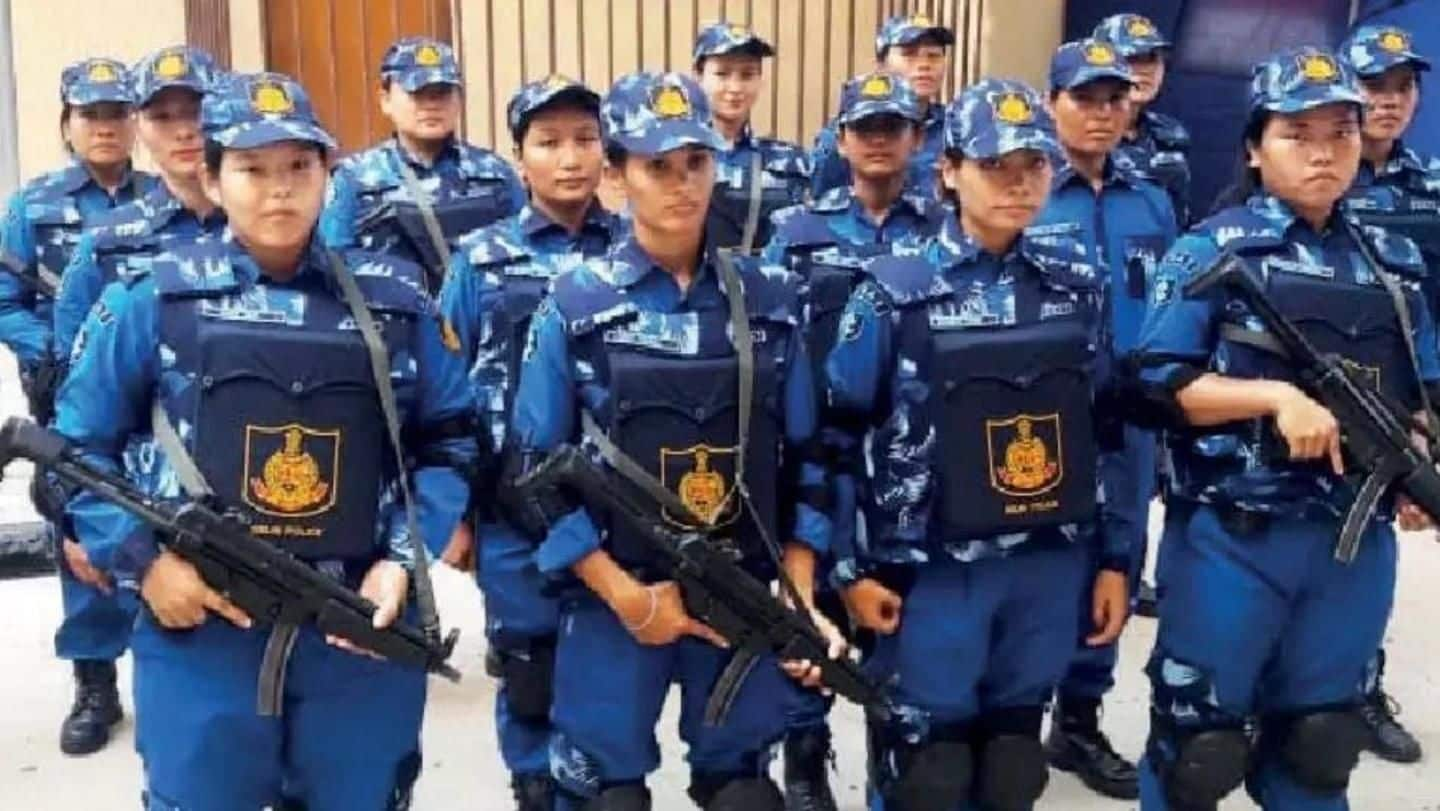 Delhi Police, on Friday, inducted a first-of-its-kind SWAT team comprising all women from the North-eastern States. The team is meant to combat terrorism and secure the National Capital during the Independence Day celebrations. Home Minister Rajnath Singh, L-G Anil Baijal and Delhi police commissioner Amulya Patnaik were present at the function. The SWAT team consists of 36 commandos, and they are second to none.
The team underwent rigorous training for 15 months
Singh revealed that this team underwent rigorous training for 15 months under National Security Guard trainers. They were trained in Israeli Krav Maga, an unarmed combat style, and were given MP5 machine guns and Glock 21 pistols. "They will be deployed during the upcoming Independence Day celebrations," Singh said and added this will serve as an example for other states.
Amid intel of women fidayeens attack, team will secure capital
The team will be deployed at various strategic locations of the National Capital. Notably, intel suggested women fidayeens are planning to target Delhi. Keeping this in mind, this team will secure Red Fort and India Gate. A few of them will be posted in Parakram, anti-terror vans. These women can climb multi-storeys, and handle various hostage situations. All hail women power!
Second to none, they are better than male counterparts: Patnaik
"These women are second to none when it comes to handling terror strikes and hostage crises in urban areas. In fact, they were rated better than their male counterparts by their trainers at Police Training College in Jharoda Kalan," Patnaik said.
The SWAT team displays women power in all its might
India's 1st all-woman Special Weapons and Tactics (SWAT) team comprising of 36 commandos from North-east inducted by Delhi Police yesterday. The commandos will be deployed during the upcoming Independence Day celebrations in the national capital pic.twitter.com/K9ZSiRiXer

— ANI (@ANI) August 10, 2018
At function, Rajnath Singh calls for public-friendly approach
On Friday, Singh said it was important that Delhi police had a public-friendly approach, so he advised seniors to go out on patrol with juniors. He said the funds allocated to Delhi Police were increased by 15% and proposal to recruit 12,000 additional personnel was under consideration. He further added Facial Recognition System for the Crime Unit has been approved by Centre.