JNU student Umar Khalid's alleged attacker caught on CCTV
JNU student Umar Khalid's alleged attacker caught on CCTV
Aug 14, 2018, 10:21 am
2 min read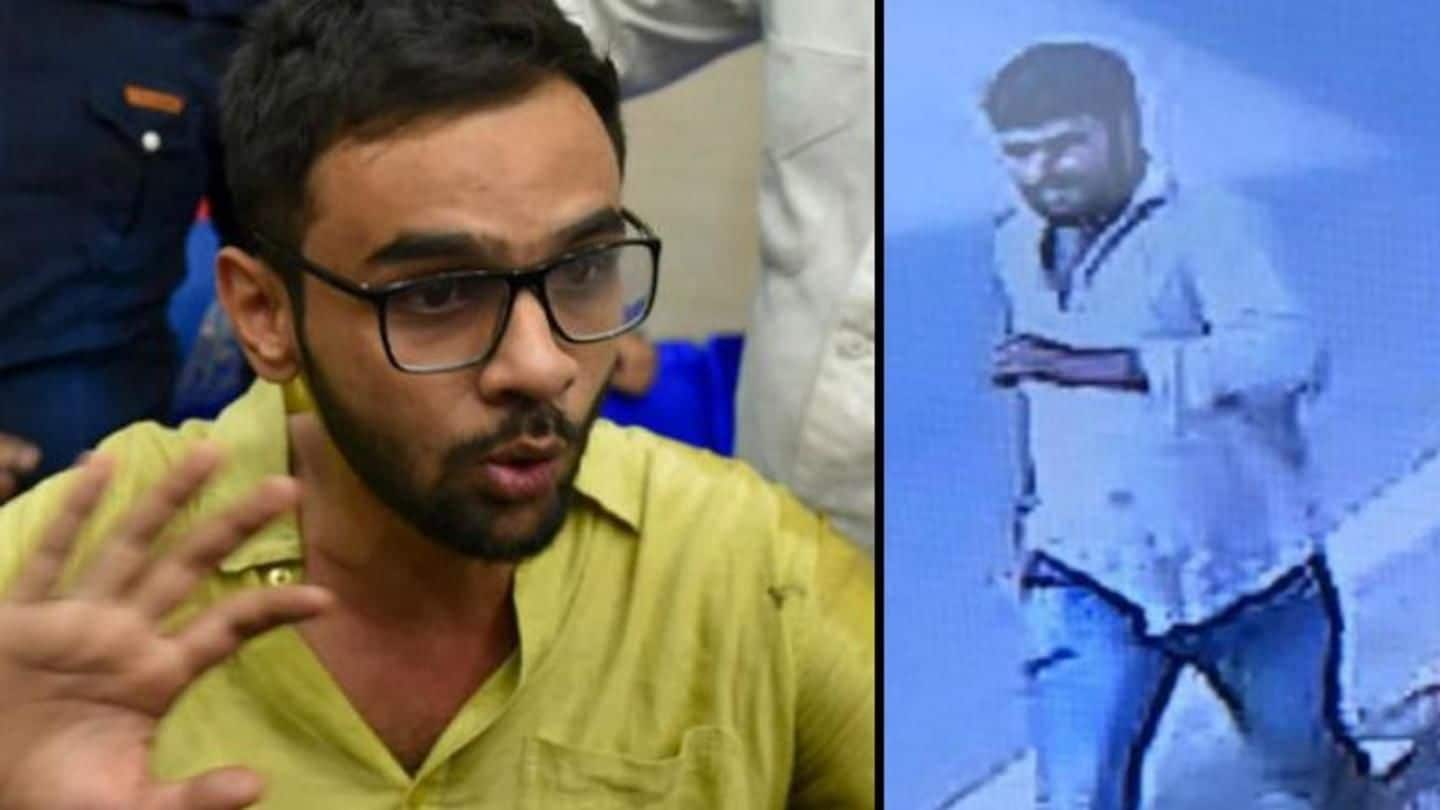 The man, who attacked JNU student Umar Khalid on Monday, was captured on CCTV footage. The police procured the footage from the CCTV installed near Vitthal Bhai Patel House on Sansad Marg, and visuals showed the man running after the attack. Meanwhile, Khalid wrote a Facebook post about the attack which happened near the Constitution Club. He was unhurt.
Khalid stepped out for tea with friends, was attacked
Khalid was attending an event at the club and stepped out for tea with his friends before it started. Then an unknown assailant came from behind, pushed him, and tried firing at him, said Khalid. "I do not know whether it was a handiwork of some group and if others accompanied the attacker," the student said. The attack was condemned by many.
The assailant's gun was jammed, says police
A case was registered at the New Delhi police station under IPC Section 307. However, the police said the assailant's gun was jammed. "The pistol recovered from the spot is an old one and is rusted and jammed. We have also recovered all the six live cartridges and sent it to Central Forensic Science Laboratory (CFSL)," said Madhur Verma, DCP (New Delhi).
Khalid writes long FB post, blames hate-campaign, media trial
Speaking about the attack, Khalid wrote a long post on Facebook directed at Prime Minister Narendra Modi and said he had suggestions for the latter's Independence Day speech. Khalid blamed hate campaign and media trial against him for the attack. "Why is it that hashtags like "Tukde Tukde" has literally become a prefix to my name?" Khalid asked.
Why are saffron agents twisting the narrative, asks Khalid
"Why Meenakshi Lekhi and other saffron agents online are trying to suggest that the attack never happened, or worse that I engineered it on my own? Even as I haven't pointed fingers at anyone, why are they so desperate to twist the narrative?" Khalid asked.
Tomorrow, high voltage lies, will be showered: Khalid
Khalid then wrote that he should be provided with police protection as there is a threat to his life. He revealed he asked for protection twice in the last two years. He added on Independence Day, "high voltage lies and sugar-coated jumlas from the ramparts of the Dalmia Group's Red Fort will be 'showered". Meanwhile, he also thanked his well-wishers for the constant support.
Will not be silenced, Khalid tweets