Telangana Minister credits CM for encounter; threatens more extra-judicial killings
Telangana Minister credits CM for encounter; threatens more extra-judicial killings
Written by
Siddhant Pandey
Dec 08, 2019, 03:56 pm
4 min read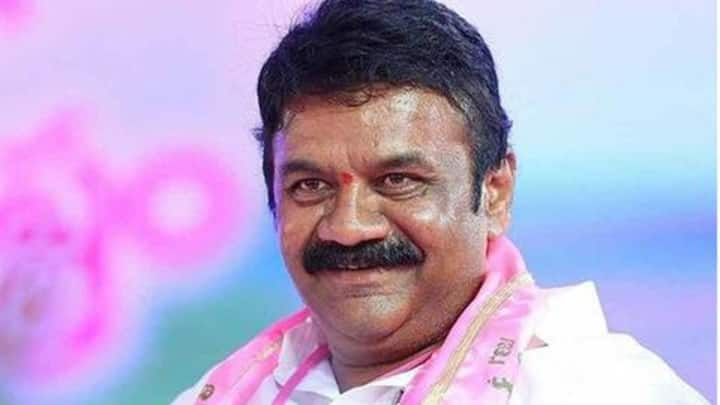 Two days after the four men accused of raping and murdering a 26-year-old veterinary doctor in Telangana were encountered, a state Minister has credited the Chief Minister for "instant justice." State Animal Husbandry Minister Talasani Srinivas Yadav on Sunday said that the accused were taken to revisit the crime scene, where they were encountered, on top leadership's instruction. Here are more details.
'Reconstruction of crime happened with instruction from above. 100%'
Yadav told The Indian Express, "The reconstruction of crime happened with instruction from above. 100%. Telangana state is very strong in taking immediate action." Earlier, it was reported that the accused were taken to the crime scene where the veterinarian's charred body was found. However, Cyberabad Police Commissioner VC Sajjanar clarified on Friday that they revisited the site to recover the victim's belongings.
Encounter sends strong message across India, says Yadav
Yadav reportedly said that there was "pressure for immediate action" and that the encounter has now sent "a strong message all over India." Yadav also expressed doubts about the judiciary, referring to the 2012 Nirbhaya gang-rape and murder case, where the accused still await their death sentence. He said, "So it (Nirbhaya case) is a message that there is no law at all."
Credit goes to the CM Rao: Yadav
Yadav said, "The credit goes to the CM," adding that he feels "proud to be part of this Cabinet." Interestingly, CM K Chandrashekar Rao had been criticized for not acknowledging the case until four days later and was seen attending a wedding during the period.
Yadav threatened rapists with extra-judicial killings
Yadav also expressed doubts about human rights groups, saying, "Such people can say (anything). What about the (victim's) family? What do they tell them?" The National Human Rights Commission (NHRC) on Friday took suo motu cognizance of the encounter and ordered an inquiry. In another interview on Saturday, Yadav warned rapists that they might meet the same fate of extra-judicial killings.
'If you do something wrong, there will be an encounter'
"We've sent across a message that if you do something that's so wrong and cruel, there'll be an encounter," Yadav said. "If your conduct is wrong, you won't benefit from any court trial, prison sentence or subsequent bail as the case drags on." He added, "We are setting a model not just through our welfare schemes but also through our handling of law-and-order issues."
Another Telangana Minister had made similar remarks recently
Interestingly, Telangana Transport Minister P Ajay Kumar had made a similar statement on Friday. Kumar said, "We have shown that if somebody casts an evil eye on our daughters, we will gouge out his eyes," adding that the encounter will bring peace to the family.
Telangana BJP demands action; Yadav claims interview was 'misinterpreted'
And, now on Sunday, Yadav said that his interview was "misinterpreted." He said, "What I said at the beginning, what I said at last..they're cutting it and pasting it in middle." Nonetheless, he maintained a message was sent to the country. Meanwhile, the Telangana unit of the Bharatiya Janata Party has urged action against Yadav's public statement, suggesting CM Rao's involvement in the encounter.
HC should take cognizance of Minister's statement: Telangana BJP
Telangana BJP unit chief spokesperson K Krishna Saagar Rao said, "The BJP wants the High Court of Telangana State to take cognizance of the Minister's public statement to a popular vernacular TV channel on Disha's encounter issue."
Four accused were encountered in Chatanpally on Friday
To recall, on Friday, the four accused—Mohammed Areef (26), Jollu Shiva (20), Jollu Naveen (20) and Chintakunta Chennakeshavulu (20)—were taken to the site in Chatanpally, Shadnagar, where the charred body of Dr. Disha (name changed) was found. They allegedly attacked the police in a bid to escape and were shot dead. They were arrested on November 29 for gang-raping and murdering Dr. Disha.
Justice loses character if it becomes revenge: CJI Bobde
The encounter has left India divided. While some claim "instant justice" was served, others condemn the police for taking law into their own hands. Speaking at the inauguration of a new Rajasthan High Court building, Chief Justice of India SA Bobde condemned the encounter saying, "I believe justice loses its character if it becomes revenge."