Hyderabad encounter: Law did its duty, says Commissioner on criticism
Hyderabad encounter: Law did its duty, says Commissioner on criticism
Written by
Siddhant Pandey
Dec 06, 2019, 06:04 pm
3 min read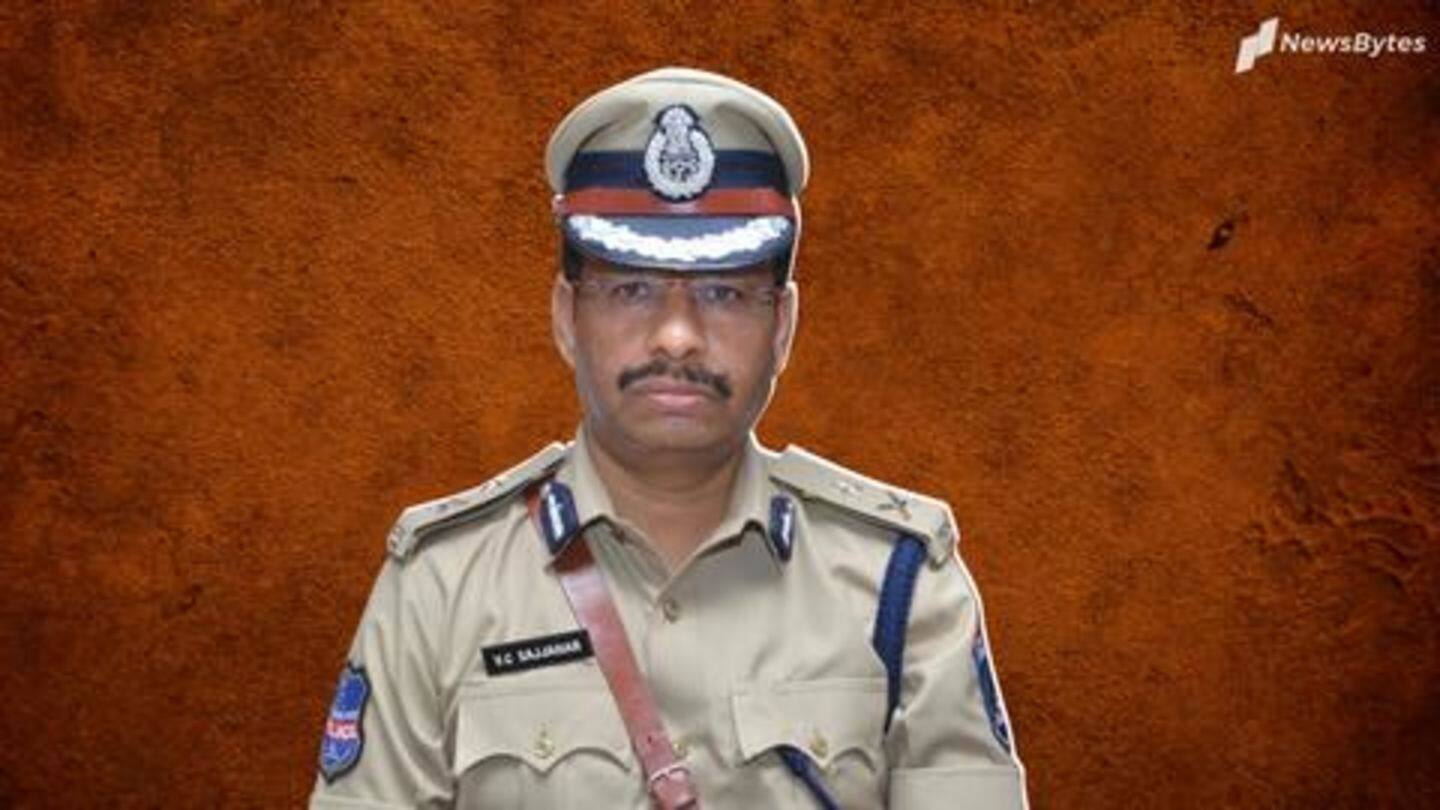 Hours after the four accused in the Hyderabad veterinarian's rape and murder were killed in an encounter, Cyberabad Police Commissioner VC Sajjanar said the law has done its duty. The Commissioner addressed the media on Friday to present details of the encounter, which took place at the exact spot where the accused burnt the body of the 26-year-old veterinarian after raping and murdering her.
Police interrogated accused on December 4, 5: Commissioner
The Commissioner said that on December 2, the police petitioned a local court for the custody of the four accused: Mohammed Areef (26), Jollu Shiva (20), Jollu Naveen (20) and Chintakunta Chennakeshavulu (20). On December 4 and 5, the accused were grilled by the police. Based on the interrogation, the police took the accused to the spot in Chatanpally where the body was dumped.
Police revisited crime scene to collect victim's belongings
Contrary to what previous reports stated, Commissioner Sajjanar said the police did not visit the crime scene to recreate the events. The Commissioner said that 10 police personnel went to the scene with the four accused to recover the victim's phone, power bank and watch.
'Accused attacked police with sticks, stones; snatched their weapons'
"All four accused got together and started attacking the police personnel with stones, sticks, etc," the Commissioner said, "They also snatched weapons from two of our officers and started firing." He revealed that the four accused were not handcuffed. The Commissioner said that the officers exercised restraint and asked them to surrender, however, the accused continued firing. Hence, the police started retaliatory fire.
Encounter lasted 15 minutes; 2 cops also injured
The Commissioner said that all four accused were killed, confirming they all had bullet injuries. He revealed that Areef and Chennakesavalu were the two accused who held the weapons and fired at the police. Two cops, Arvind Goud and Venkateshwarulu, were injured during the encounter that lasted 15 minutes. One of the cops sustained a head injury, however, neither were hit by a bullet.
We suspect accused were involved in other crimes: Commissioner
The Commissioner said, "We're also collecting data from Karnataka, Telangana and Andhra Pradesh about burnt bodies and missing cases. We suspect these people may have been involved in other offenses, too." When asked about criticism over the police taking law into their hands, he said, "The law has done its duty." He added, "We will answer to whoever takes cognizance, the state govt, NHRC."
NHRC had taken cognizance of Hyderabad encounter; ordered probe
The National Human Rights Commission (NHRC) on Friday took suo motu cognizance of the encounter, saying it needs to be "probed very carefully." NHRC directed its Director General (Investigation) to mobilize a fact-finding team to conduct an on-the-spot investigation into the matter. The team, headed by a senior superintendent of police (SSP), is expected to leave for Hyderabad immediately and produce a report.