UP: Gorakhpur hospital tragedy-accused Dr. Kafeel Khan arrested again
UP: Gorakhpur hospital tragedy-accused Dr. Kafeel Khan arrested again
Sep 24, 2018, 12:58 pm
2 min read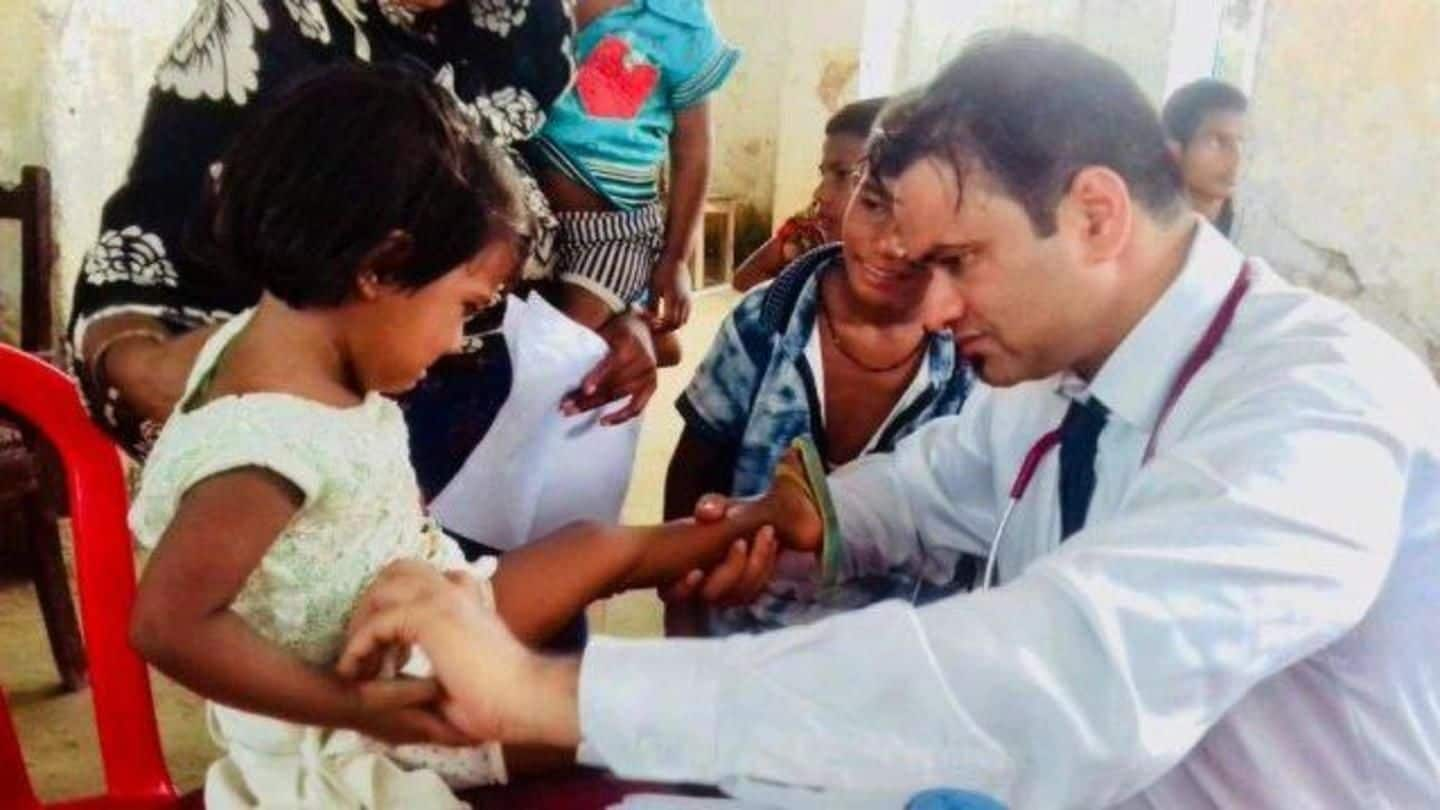 Dr. Kafeel Khan, who is an accused in the case of the death of infants at a state-run hospital in Gorakhpur last year and is currently out on bail, was arrested along with his brother Adeel Khan on Sunday in a nine-year-old fraud case. The Khan brothers allegedly opened a bank account in a nationalized bank using fake documents, cops said. Here's more.
Dr. Kafeel arrested for fraud: Police
According to Additional Superintendent of Police, City (Gorakhpur), Vinay Kumar Singh, a local resident Mudassar Alam filed an FIR at Cantonment police station and alleged that Kafeel's brother Adeel and his associate, Mohammad Faizan, opened a bank account in Faizan's name using Mudassar's photograph. Adeel and Faizan were charged under IPC Sections 420, 467 and 471, he added.
A little more about the case
"Police found during investigation that the driver's license used as an ID proof was fake," said Singh. "As per bank record, Adeel Ahmed is the introducer and guarantor, and a transaction of Rs. 2 crore was done through the same account," he said. "Dr. Kafeel Khan's medical education fees at Manipal University was also paid through the same account," Singh added.
Dr. Kafeel was the beneficiary of the fake account: Police
"Since Dr. Kafeel's fee was paid and he was also beneficiary of the account, he's also an accused and thus arrested. Alam's statement was recorded before magistrate who also held Dr. Kafeel responsible," said Singh. A notice was issued to Faizan, who is abroad, to join the investigation. Meanwhile, Adeel moved the Allahabad HC seeking arrest stay in the case but was turned down.
The other two cases on Dr. Kafeel Khan
On Saturday, Bahraich police arrested Dr. Kafeel Khan for allegedly creating nuisance at the district hospital but was later granted bail. Kafeel was also arrested in September 2017 after around 30 infants died over two days in August 2017 at the BRD Medical College, Gorakhpur. The infants had allegedly died due to lack of the oxygen supply. Dr. Kafeel was granted bail in April'18.