Structural reforms in 8 sectors; coal won't be government monopoly
Structural reforms in 8 sectors; coal won't be government monopoly
Written by
Siddhant Pandey
May 17, 2020, 01:30 am
3 min read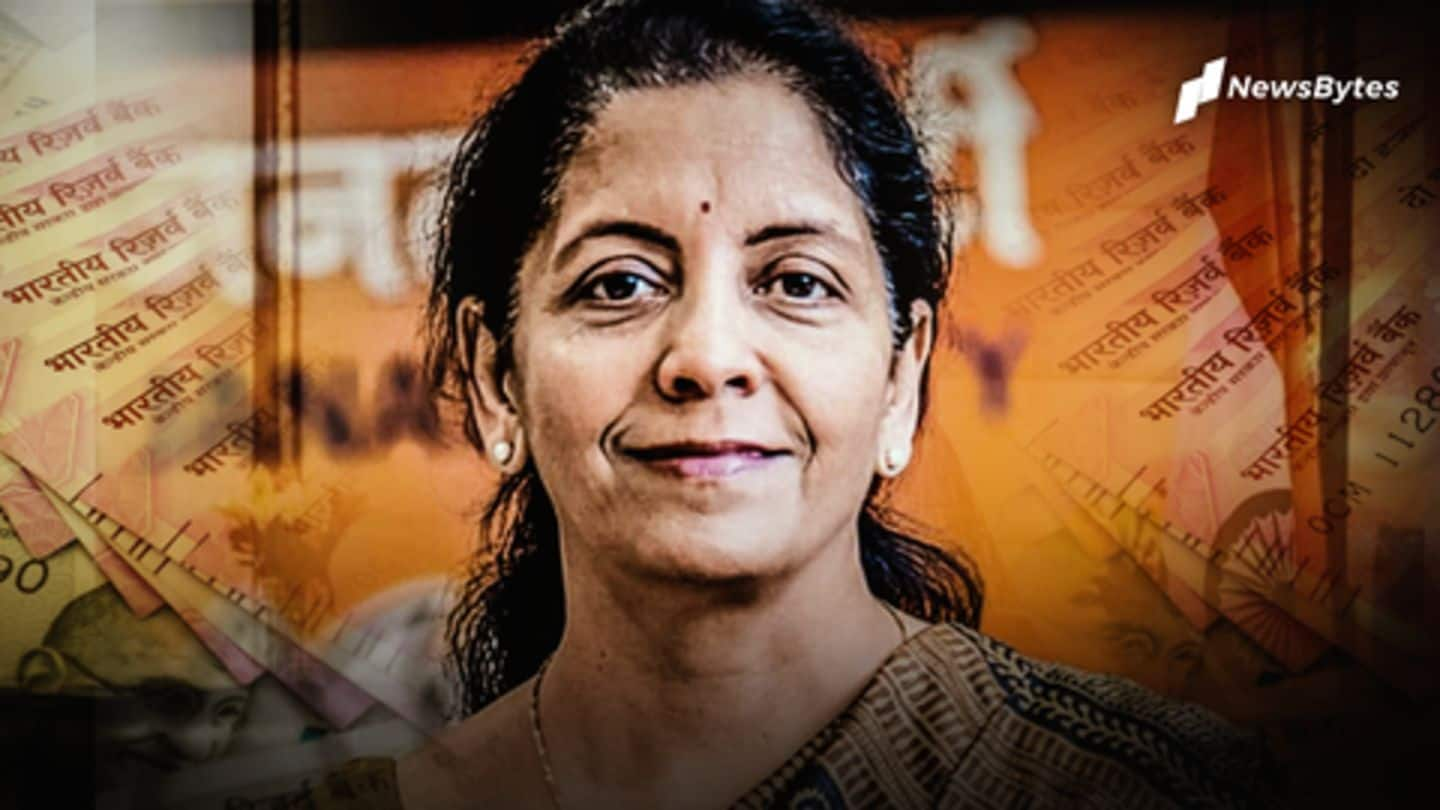 Union Finance Minister Nirmala Sitharaman addressed the media on Saturday for the fourth consecutive day to detail the government's economic package to revive the economy. The announcements on the fourth day focus on structural reforms in new sectors, where growth is possible and employment is generated. Earlier, the FM had detailed measures for MSMEs, migrant workers and other vulnerable sections, and the agriculture sector.
Sitharaman started by praising Modi's past reforms
Speaking to the media, Sitharaman reiterated, "When we speak of 'Aatmanirbhar Bharat', we are not looking inwards, it is not isolationist policy, it is making India rely on its strengths, ready to face global challenges." She detailed the reforms brought in by the Narendra Modi government in the past. She said Saturday's announcements focus on structural reforms in eight sectors.
Structural reforms in sectors of coal, minerals, defense production, etc.
Sitharaman detailed policy reforms initiated in the last couple of months to fast-track investments. The FM went on to announce reforms in eight sectors: coal, minerals, defense production, airspace managements and airports, MRO (maintenance, repair, and overhaul), power distribution companies in union territories, space, and atomic energy. She said the government monopoly in coal mining is being removed.
Government to introduce commercial mining in coal sector
Sitharaman said, "Coal is a government monopoly, that government monopoly is now being removed." She said the government will introduce commercial mining in the coal sector. She added, "The investment of Rs. 50,000 crore is for the evacuation of enhanced CIL's (Coal India Limited) target of 1 billion tons of coal production by 2023-24 plus coal production from private blocks."
Reforms in civil aviation:
Restrictions on the Indian airspace will be eased to take the aviation sector's annual benefits of Rs. 1,000 crore. Only 60% of the airspace is currently usable. Six more airports have been identified for operation and maintenance on public-private partnership (PPP) basis. Bidding will commence immediately. 12 existing airports will see an additional investment of around Rs. 13,000 crore by private players.
'India to become global hub for MRO'
Sitharaman said India will now become a global hub for MRO. The FM said, "The tax regime for the MRO ecosystem has been rationalized. Aircraft component repairs and airframe maintenance will increase from Rs. 800 crore to Rs. 2,000 crore in 3 years."
Reforms in the defense sector
The government will notify a list of weapons/platforms for a ban on imports with year-wise timelines. The banned items will only be procured from domestic manufacturers. "There will be indigenization of imported spares," Sitharaman said. She also proposed a separate budget provisioning for domestic capital procurement. The foreign direct investment (FDI) limit will be raised from 49% to 74%.
Ordnance Factory Boards to be corporatized
Ordnance Factory Boards will be corporatized for better management. Sitharaman said corporatization is not the same as privatization. They will eventually get listed on stock markets, she said. She also announced a time-bound defense procurement process and a Project Management Unit to support contract management.
The private sector will be allowed to use the Indian Space Research Organisation's (ISRO) facilities and other relevant assets to improve their capacities. A liberal geospatial data policy will be introduced. Future projects for planetary exploration, outer space travel will be open to the private sector. The government will provide a predictable policy and a regulatory environment for private players.