Explained: All you need to know about Kulbhushan Jadhav's case
Explained: All you need to know about Kulbhushan Jadhav's case
Jul 17, 2019, 02:05 pm
3 min read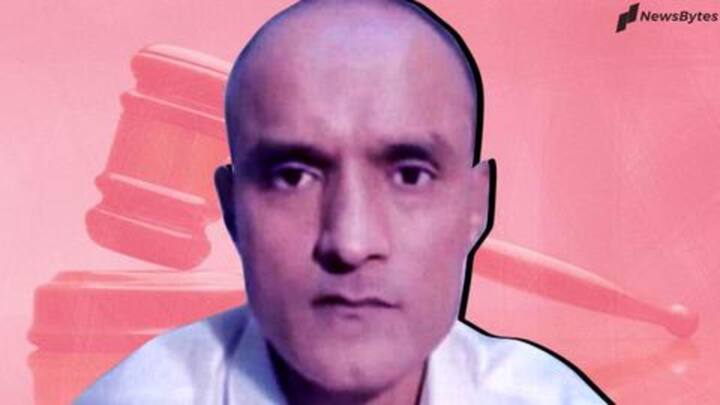 Today, all eyes of India and Pakistan are set towards International Court of Justice (ICJ), the primary judicial wing of UN, as it will give its verdict on Kulbhushan Jadhav's case. Jadhav, an Indian national, has been languishing in Pakistan's jail since 2016. While India hopes ICJ would release him, Pakistan claims he is a spy. Before the verdict, let's tell you everything about the case.
The beginning: Pakistan arrested Jadhav in 2016, didn't inform India
Jadhav, who is a retired officer of the Indian Navy, was captured by Pakistan on March 3, 2016. Pakistan accused him of terrorism, espionage, and claimed he wanted to stir troubles in Balochistan province. Notably, Pakistan told India about Jadhav's arrest only on March 25. When India sought consular access, it was denied. Thereafter, in April'17, a military court gave death sentence to Jadhav.
Subsequently, India went to ICJ, said trial wasn't fair
On May 8, 2017, India went to ICJ saying the military court conducted a "farcical trial". It urged ICJ to stop Pakistan from executing Jadhav. After hearing arguments from both sides, ICJ on May 18 asked Pakistan to not do anything till final hearing concludes. For almost a year, both countries submitted pleas at ICJ. In February 2019, ICJ conducted oral hearings.
Embarrassed at global stage, Pakistan let Jadhav's family meet him
After India dragged Pakistan on the international stage, the latter was left embarrassed. India shamed Pakistan for repeatedly denying consular access to Jadhav, and said it violated the Vienna Convention on Consular Relations, 1963. Cornered, Pakistan "allowed" Jadhav's mother Avanti and wife Chetna to meet him in December 2017. While Pakistan termed it a "humanitarian gesture", India called the atmosphere for meeting "intimidating".
Harish Salve represented India, Anwar Mansoor Khan Pakistan
Meanwhile, in ICJ, India did its thing. Former Solicitor General Harish Salve and External Affairs Ministry Joint Secretary (Pakistan-Afghanistan-Iran) Deepak Mittal, made case for Jadhav to tell how the trial was unfair. Pakistan's side was represented by Attorney General Anwar Mansoor Khan, with Khawar Qureshi being the legal counsel. The ten-judge bench also features Dalveer Bhandari, a former SC judge, and Pakistan's Tassaduq Hussain Jillani.
Taking a look at Salve's arguments in court
India repeatedly spoke about Pakistan's decision to not give him consular access. Apart from this argument, Salve also said that military courts in Pakistan don't follow due process. He said the purported "confession" on which the verdict was based, was "extracted" from Jadhav. Salve urged ICJ to scrap the military court's verdict and allow Jadhav to return to India safely.
Separately, Pakistan said consular access was denied courtesy espionage charges
Meanwhile, Pakistan requested ICJ to dismiss India's claims. On India's argument that military courts aren't ideal, Mansoor said they are "extremely independent". He said if Jadhav wants, he can opt for judicial review. Explaining why consular access was denied, Mansoor said, "It wasn't allowed for good reason in terms of agreement of 2008, especially for the reason that commander Jadhav being involved in espionage."
So, what are the possible outcomes?
For India, the best-case scenario would be Jadhav's immediate release and his safe return. And the worst-case scenario would be that ICJ finds the military court followed due process and doesn't stop the execution. It's also possible that India is granted consular access or Jadhav is tried in a civilian court, where GOI can help him legally. The verdict is expected at 6:30 PM.