#HealthBytes: Common queries around condoms answered
#HealthBytes: Common queries around condoms answered
Feb 12, 2019, 08:50 pm
3 min read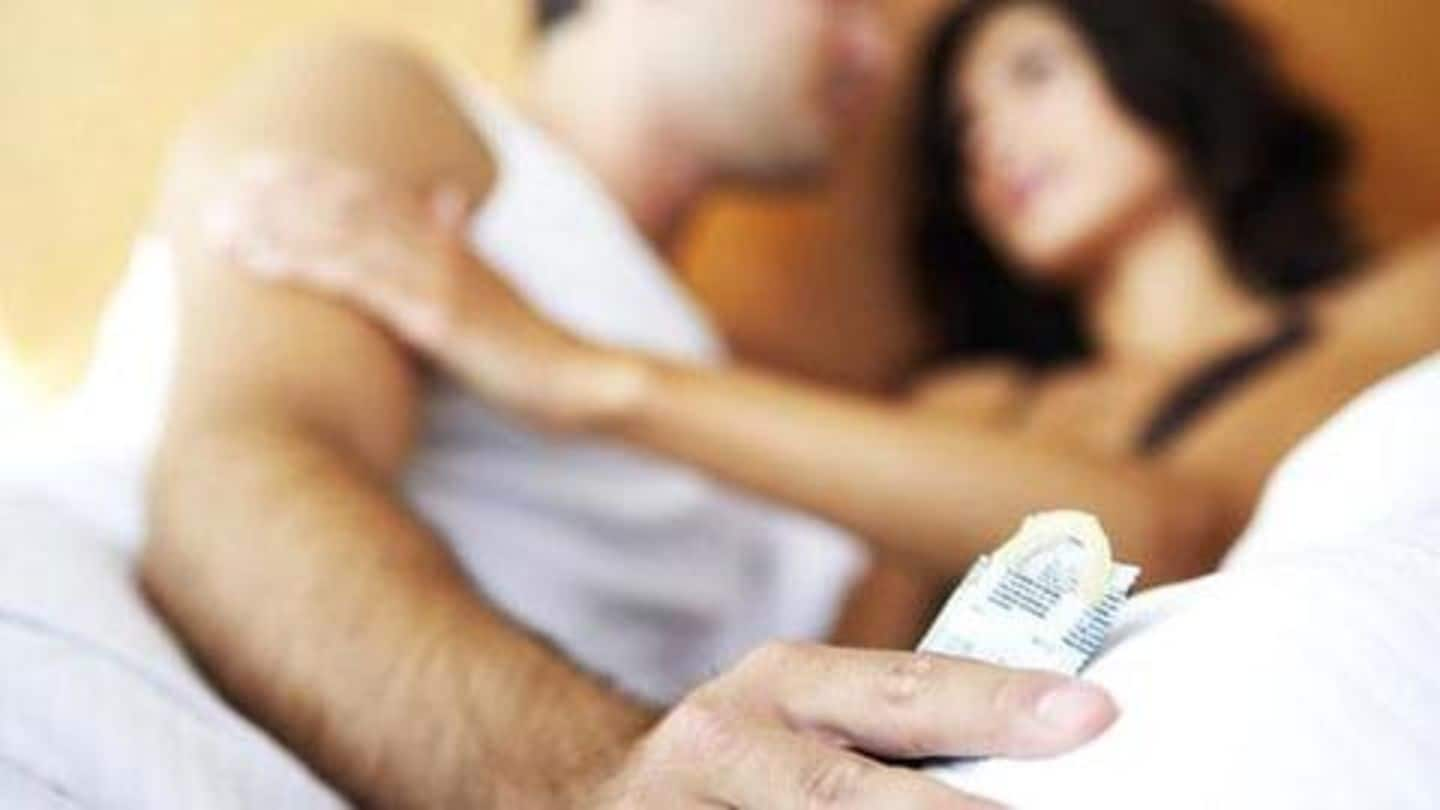 Condoms are handy, easy to store, widely available, and above all, effective (in most of the cases). They can help you stay away from unwanted pregnancy and dreadful STIs. Notably, buying and using the right condom for yourself is crucial for ensuring your sexual safety and pleasure. Here, we answer the most frequently asked questions about condoms.
Why should condoms be used?
It is advisable to use condoms every time one engages in sexual activity (whether penetrative or not) so as to reduce risk of unwanted pregnancy, and to avoid transmission of sexually transmitted infections (STI/STDs).
Can condoms break during sexual activity?
Although quite rarely, condoms do break. A condom may break during intercourse or other sexual activity, if it's not worn correctly; has surpassed the expiration date; is not your size, or is used with an oil-based lubricant. Bad news is that a broken condom is as bad as using no condom at all, as it might lead to undesired pregnancy, or transmission of STIs.
What to do if the condom breaks?
In case the condom breaks, first of all, try not to panic- find the condom, as sometimes, the whole or part of it might get wedged inside the body. So, find it and get it out, to avoid risk of irritation and infection. Consult your doctor to get a new contraceptive tool, to avoid unwanted pregnancy. Get tested for STIs, after about 2 weeks of the mishap.
How to ensure the condom doesn't break?
In order to avoid such slip-ups in the first place, try and rule out the potential reasons for condom breakage. If your lubricant is not condom-friendly, replace it. If your packets have expired, throw them. Additionally, learning how to wear a condom correctly is vital.
How to choose the right condom for yourself?
Sizing: Sizing is important. A bigger sized condom would be loose, and may fall off from the penis, and a smaller sized one might break during the act. It is advisable to use a measuring tape to figure the length and girth of your penis, and then choose the right condom size accordingly. Material: Condoms come in various materials. These are lambskin, silicone, polyutherane and latex, so one has to be wary of their allergies and sensitivities before choosing the right one for themselves.
Using lubrication can augment your level of sexual pleasure. However, not all lubes go well with condoms. Use only water-based and silicon-based lubricants, as oily and jelly lubes might end up breaking the condom.
What to do if you had unprotected sex?
By having unprotected sex, you put yourself at risk of getting pregnant, or even worse, acquiring a Sexually transmitted infection. So, to be on the safe end: 1) Arrange for a contraception, as soon as possible. Emergency contraceptive pills are often recommended to be taken within 72 hours of having unprotected sex. 2) After a couple of weeks, get tested for STIs and pregnancy.
Should a condom be re-used; how should condoms be stored
Single use: Always use a fresh condom during every act of sexual encounter. Storage: Condoms should be stored only in a cool, dry environment. Other tips: 1) Condoms come with a limited shelf-life, thus you must check the package before using one. 2) One should also inspect the condom for any holes or cuts. Use of sharp objects should be avoided.