IIM-Ahmedabad, Calcutta, Bangalore among top 10 B-Schools in Asia
IIM-Ahmedabad, Calcutta, Bangalore among top 10 B-Schools in Asia
Written by
Shiladitya Ray
Sep 13, 2018, 07:01 pm
2 min read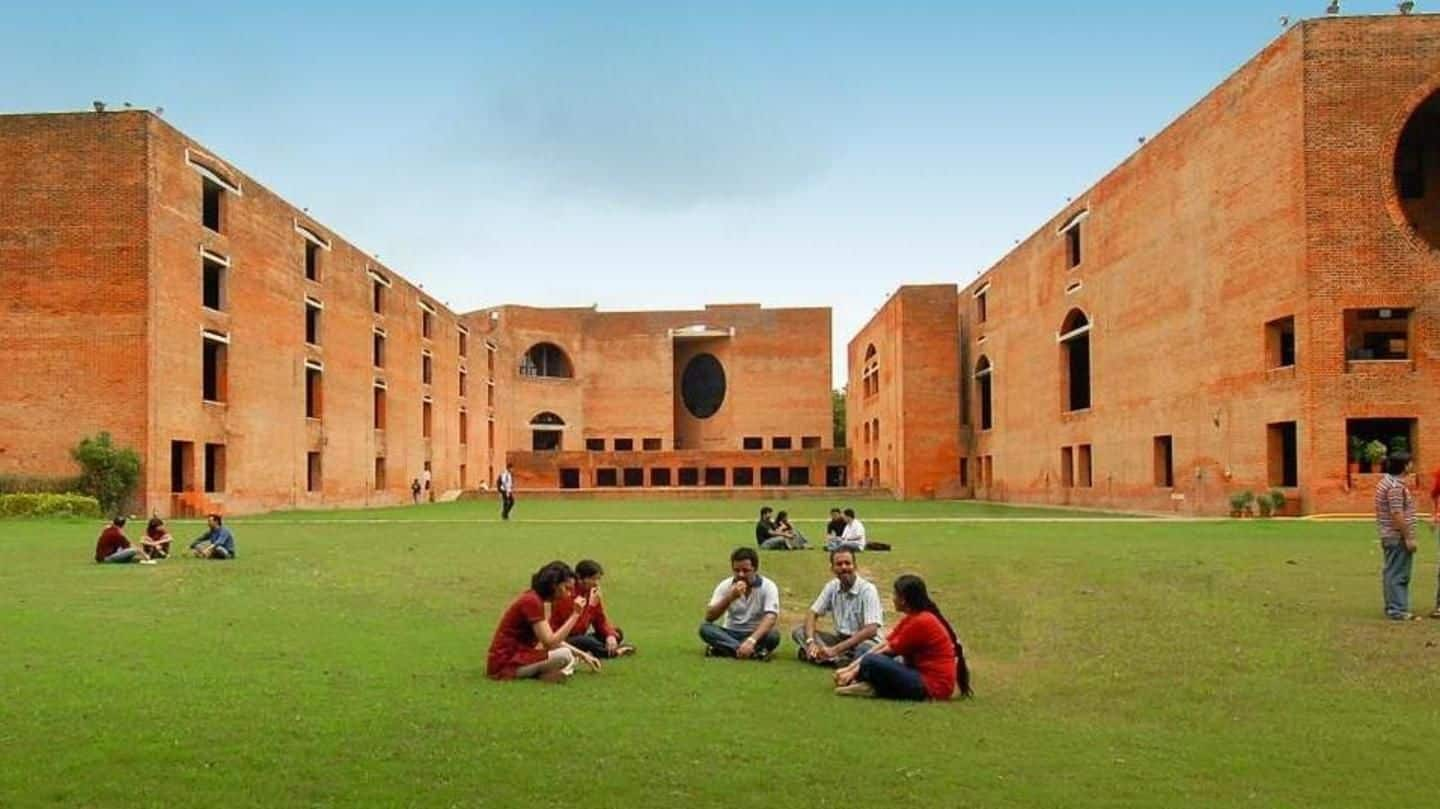 According to the recently released Financial Times Masters in Management Ranking, IIM-Ahmedabad has emerged as India's top B-School, followed by IIM-Calcutta and IIM-Bangalore. Notably, in a proud moment for India, both IIM-Ahmedabad, and IIM-Calcutta ranked among the top 3 business schools in Asia. A total of 104 B-Schools were part of the survey. Here are the finer details.
IIM-Ahmedabad, IIM-Calcutta, and IIM-Bangalore ranked 2nd, 3rd, 5th, respectively
The Financial Times rankings declared the Shanghai Jiao Tong University in China, IIM-Ahmedabad, and IIM-Calcutta as the top three business schools in Asia respectively. The Skema Business School (China), IIM-Bangalore, Tongji University School of Economics and Management (China), Grenoble Ecole de Management (Singapore), IQS/FJU/USF (Taiwan), Hult International Business School (China), and Singapore Management University comprised the rest of the top 10.
IIM-Ahmedabad, Calcutta register marginal improvements in global rankings
Meanwhile, globally, IIM-Ahmedabad ranked 19th, and IIM-Calcutta ranked 23rd. Notably, IIM-Calcutta saw a five rank improvement from its 28th rank in last year's rankings, while IIM-Ahmedabad jumped ahead by two places. IIM-Bangalore was ranked 26th, unchanged from its position last year. The top three global B-Schools were University of St. Gallen (Switzerland), HEC Paris, and the London Business School.
IIM-Calcutta flaunts its achievements
In a separate release, IIM-Calcutta said that based on 2015 graduates' evaluations of their own programs, subject-wise, it was the number one B-School in India for Economics. The institute added that its academic infrastructure, sports facilities, and other resources had seen substantial gains of late, and currently meet world standards that result in more and more international students joining the institute.
IIM-Calcutta is tied up 100 globally-recognized B-Schools
"Our alliance with CEMS and ESCP Europe have paved the way to garner double degree programme a success. Coupled with student exchange programme with globally well-known business schools, currently IIM Calcutta is tied up with over 100 such schools," said IIM-Calcutta in its release.