Report: Alarming increase in cancer, heart disease-related deaths among Indians
Report: Alarming increase in cancer, heart disease-related deaths among Indians
Sep 13, 2018, 05:57 pm
3 min read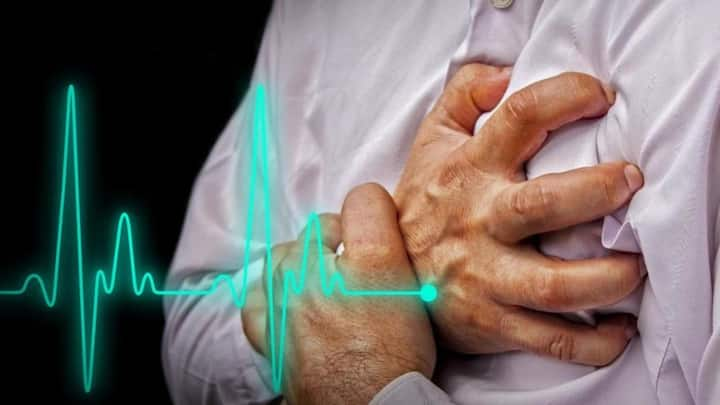 According to the Global Burden of Disease Study 1990-2016 published in The Lancet, there has been an alarming increase in the occurrence of heart diseases, strokes, diabetes and cancers in the last 25 years in India. It also states that around 55 million Indians suffer from chronic obstructive pulmonary disease, and those living in less developed regions are more prone than those residing in the developed ones.
Deaths from heart diseases and stroke almost doubled
Heart diseases and strokes cumulatively led to 28.1% deaths in 2016, compared to 15.2% in 1990. Further, heart diseases alone contributed to 17.8% deaths, and strokes 7.1%. Deaths due to cardiovascular diseases rose from 1.3 million in 1990 to 2.8 million in 2016. Further, the rate of deaths and disability from heart diseases is higher in men than in women, but is similar for strokes.
Details about Cardiovascular diseases
The study, further, pointed out that the number of cases pertaining to cardiovascular diseases has shot up from 25.7 million to 54.5 million in the last 26 years. The maximum number of cases were found in Kerala, Punjab, Tamil Nadu, followed by Andhra Pradesh, Himachal Pradesh, Maharashtra, Goa and West Bengal.
Striking increase in diabetes
In addition, the number of patients suffering from diabetes has increased from 26 million in 1990 to 65 million in 2016. As is common knowledge, factors contributing to diabetes are high body mass index, tobacco use, occupational exposure to smoke, low physical activity and alcohol use. Most disturbing is the fact that its prevalence in young adults (20 years and older) increased from 5.5% to 7.7%
Cancer: The mother of all killers
The contribution of cancers to the total illness in India has also doubled from 1990 to 2016. However, according to the study, the different types of cancers varies between the states. Around 8% people died in 2016 due to cancer, as compared to around 4% in 1990. The number of cases has increased from 5,48,000 in 1990 to an alarming 1.06 million in 2016.
The types of "killer" cancer
The types of cancer that caused maximum deaths in 2016 were stomach (9%), breast (8.2%), lung (7.5%), lip and oral cavity (7.2%), pharynx cancer, nasopharynx (6.8%), colon and rectum (5.8%), leukaemia (5.2%), and cervix (5.2%).
Suicide: A new, silent killer
Mental health disorders has emerged as a new killer, and is a growing concern now. Suicides among women in India went up from 25.3% in 1990 to 36.6% in 2016, and shot among men, from 18.7% to 24.3%. It has become one of the leading causes of death among those between 15-39 years. Further, the suicide rates among the elderly have also surged.
The series of studies, published in The Lancet, were conducted as part of the India State-level Disease Burden Initiative, a joint project of the Indian Council of Medical Research (ICMR), Public Health Foundation of India (PHFI) and the Institute for Health Metrics and Evaluation.