More vandalism cases: Gandhi, Ambedkar's statues targeted in Kerala, TN
More vandalism cases: Gandhi, Ambedkar's statues targeted in Kerala, TN
Mar 08, 2018, 12:37 pm
2 min read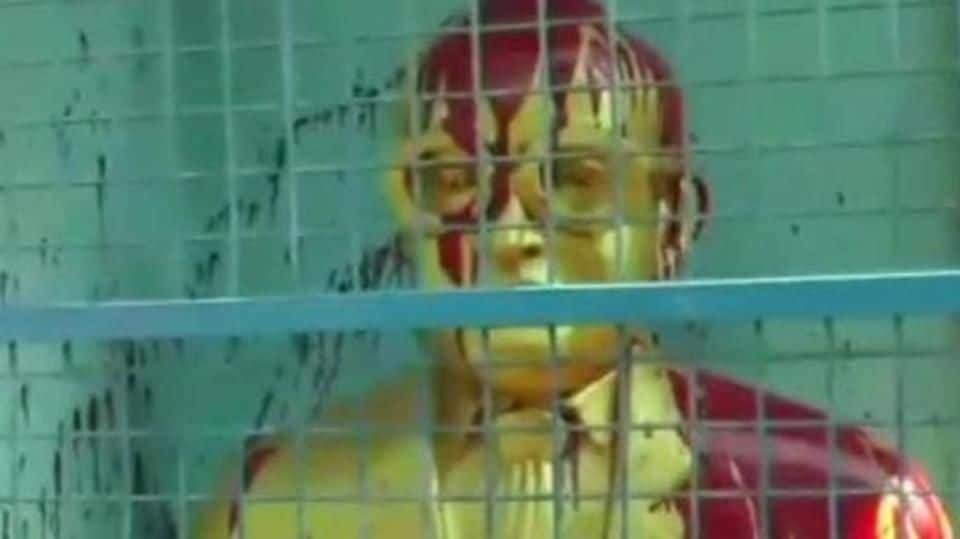 A strange new trend seems to have gripped the country. Two more incidents of statues being vandalized have come to the fore, taking the total number of such cases this week to five. In Kannur (Kerala), unknown persons razed a statue of Mahatma Gandhi, leaving the spectacles dangling. Meanwhile, in Chennai, miscreants poured red paint on a bust of Dr BR Ambedkar in Tiruvottiyur.
The vandalized Ambedkar statue in Chennai
The fall of Lenin's statue in Tripura was the first
The first such case was reported earlier this week, when BJP supporters in Tripura brought down a statue of Lenin in Belonia amid 'Bharat Mata Ki Jai' chants. That came less than 48 hours after results; BJP had uprooted a 25-year-old Left government. Police said they had received at least four complaints of violence, including arson at two CPI(M) offices and CPI(M)-BJP clashes.
Afterwards, it was Periyar in TN, Syama Mukherjee in Kolkata
A day later, two men were arrested in TN for vandalizing a statue of rationalist and activist EVR Periyar in Vellore. In Kolkata, Left activists, reportedly Jadavpur University students, were held for vandalizing a statue of BJP icon Syama Prasad Mukherjee. While Periyar fought against the caste system and headed the Self-Respect Movement, Mukherjee founded the Bharatiya Jana Sangh, a predecessor to the BJP.
Police suspect no political motive in Kannur vandalism
In the Kannur case, locals managed to click a picture of the vandal, but he couldn't be identified as it was taken from far. The man was wearing a brown shirt and saffron lungi, a common outfit in Kerala, police said. Cops suspect it was a "one-off incident" and doesn't have a political motive. But in Chennai, police are yet to identify the miscreants.
Security tightened across states to prevent more such incidents
Earlier, the Home Ministry had taken a "serious note of such incidents" and issued an advisory to states, urging them to "take all necessary measures to prevent such incidents." PM Narendra Modi had expressed his "strong disapproval" of such cases, the advisory noted. Police across states have now upped security. In Delhi, officers in various police stations have been asked to stay alert.