Fresh protests in Sabarimala, 28 devotees taken into preventive custody
Last updated on
Nov 19, 2018, 11:33 am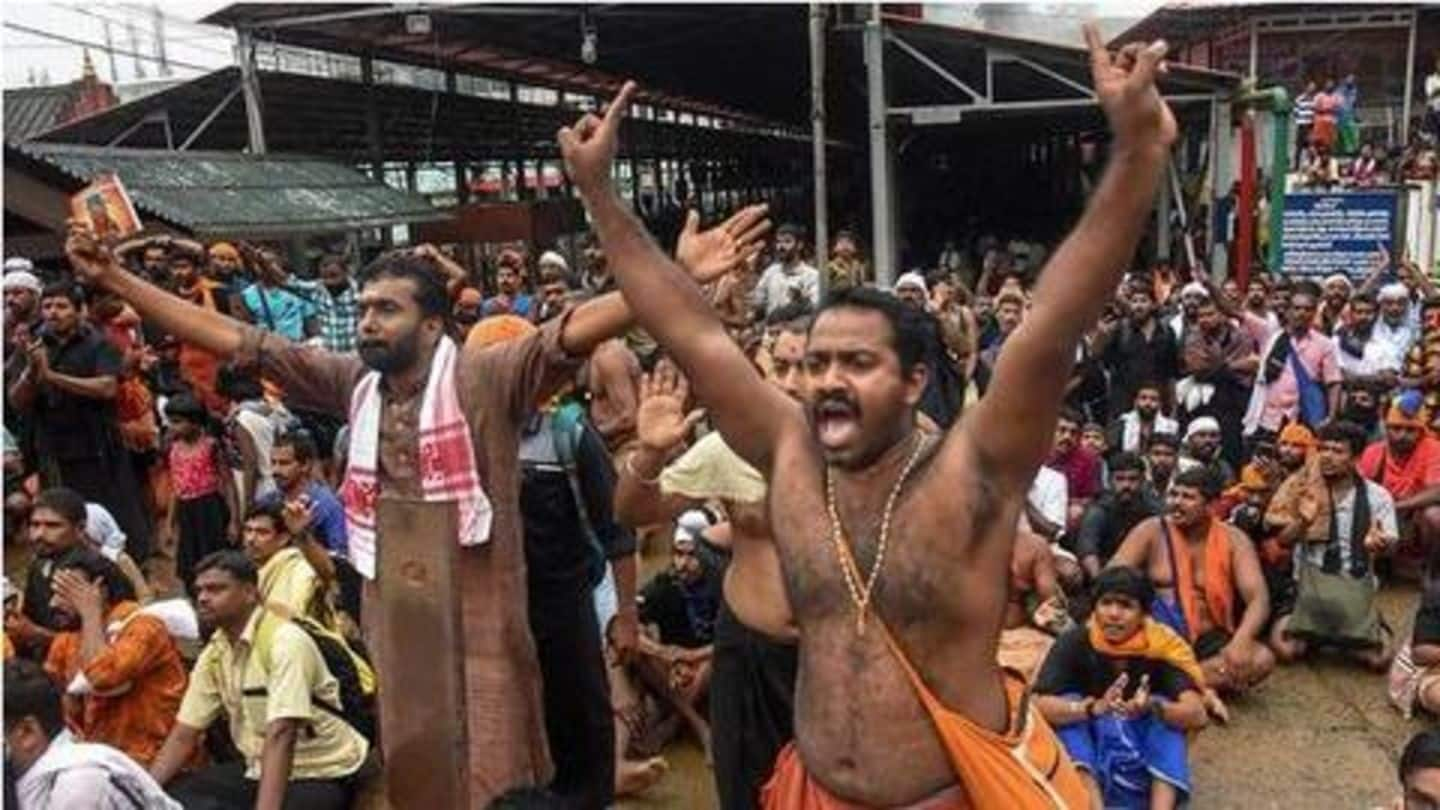 28 people were taken into preventive custody at the Sabarimala Temple in Kerala late yesterday night after fresh protests broke out at Nadapanthal area in Sannidhanam, where hundreds of devotees agitated against the police restrictions. Due to the early incidents of violence at the shrine, the police had imposed strict restrictions for devotees at Sannidhanam, including not allowing them to stay back at night.
Police had imposed Section 144 in Sannidhanam, devotees violated that
On the second day of the two month-long pilgrimage season, the devotees gathered at the covered pathway to the temple when they were asked to leave Sannidhanam "after the Harivarasanam (song dedicated to Lord Ayappa) but most of them refused," said SP (special officer) Pratheesh Kumar. Consequently, 28 people were detained for violating Section-144 that prohibits assembly of over four people at a spot.
Not against devotees offering prayers, will assist, Kumar clarifies
Kumar further said the police was not against devotees offering prayers. "Those who have to offer 'neyyabhishekam' (anointing deity with ghee) can stay back. They can recite prayers also. We are not against it. We will assist those who want to offer prayers" he said.
Protesters being taken to Pamba police station, around 3.5km downhill
However, they detained the 28 persons as they had information that they might create trouble at Sannidhanam and they had taken precautions accordingly. Currently, the SP-led police is taking the detained protesters to Pamba police station, which is around 3.5km downhill. Meanwhile, one of the protesters, Rajesh, expressed annoyance at the police action, adding he didn't mind getting arrested for reciting prayers at Sannidhanam.