Seventh witness in Asaram Bapu case dead
Seventh witness in Asaram Bapu case dead
Written by
Sripriya Yegneswaran
Jul 13, 2015, 08:31 am
3 min read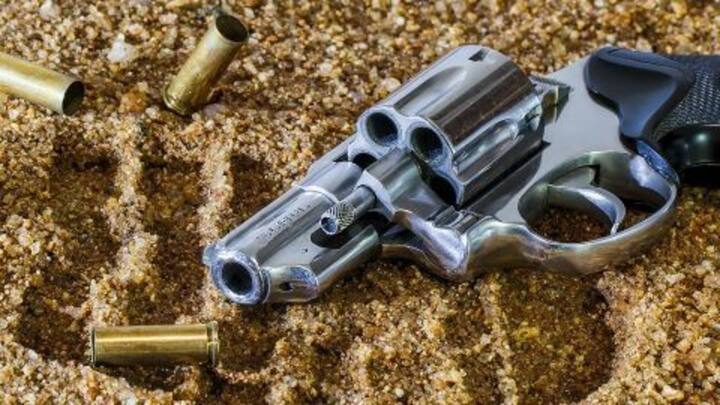 Kripal Singh, another witness in the Asaram Bapu rape case was shot by unidentified shooters in Shajanpur district. Singh died later after surgery. Singh had allegedly told the Additional City Magistrate in his statement of the threats he had been receiving from people connected to Asaram Bapu. This fatal attack on another witness marks the seventh such attack on a witness in this case.
Asaram was born as Asumal Thaumal Harpalani on 17 April 1941. He is a self-assigned godman influenced by Gnana, Bhakti and Karma yoga. He advocates the existence of One Supreme Conscious.
Asaram Bapu booked for raping 16 year old
Asaram Bapu the "self proclaimed Godman" was charged for rape after a 16-year-old lodged a FIR against him at the Kamla Nagar police station in New Delhi. Asaram raped the girl on the pretext of curing her illness. Medical examination of the teenager confirmed the sexual assault. Asaram's spokesperson, Sunil Wankhade denied all allegations, saying they would take action against the girl.
The case gets more scandalous
On 31st August 2013, Bapu was arrested by the Jodhpur police from his ashram in Indore. Unnatural sex in the "form of oral sex" was added to the charges against Asaram by seven other girls on 16 January 2014. The police confirmed that they have evidence of 100 people to support the rape case and conspiracy to rape.
Asaram Bapu courted more trouble with two girls from Surat coming forward to incriminate Narayan Sai, Asaram's son, for allegedly sexually assaulting them in Surat.
Witnesses being attacked by Godman's aides
Two unidentified men threw acid at one of the witnesses (Dinesh Bhavchandani) in the rape case in Surat. This is the third attack on witnesses associated with the rape cases against Asaram and his son Narayan Sai. In October 2014, the SC directed AIIMS to submit report whether Asaram had trigeminal neuralgia, on the basis of which he had applied for bail.
Shootings and stabbings surge in the Asaram case
Rahul Sachan, another witness was stabbed in Jaipur by Asaram's supporter outside a local court. Before this, Akhil Gupta, Asaram's former cook and aide, who was one of the prime witnesses in the case was shot dead in Muzaffarnagar on 11 January. Sachan's father demanded a CBI probe into his son's death, who had provided incriminating evidences against Asaram in the rape case.
Bapu denied bail for the 6th time
Manoj Kumar Vyas, the Additional District and Sessions Judge of Jodhpur rejected Asaram Bapu's bail plea on 20 June 2015. This is the sixth time that the court has rejected his bail application. Asaram's counsel has tried different reasons from failing health issue to performing the last rites of a family member; all of which have been rejected.
BJP leader to Asaram's rescue
Asaram Bapu found some respite when Subramanian Swamy, the senior BJP, leader met the accused in Jodhpur Central Jail and assured him of fighting his case.