Nestle India paid Rs 20 crore to destroy Maggi
Nestle India paid Rs 20 crore to destroy Maggi
Written by
Sripriya Yegneswaran
Jul 07, 2015, 01:33 pm
2 min read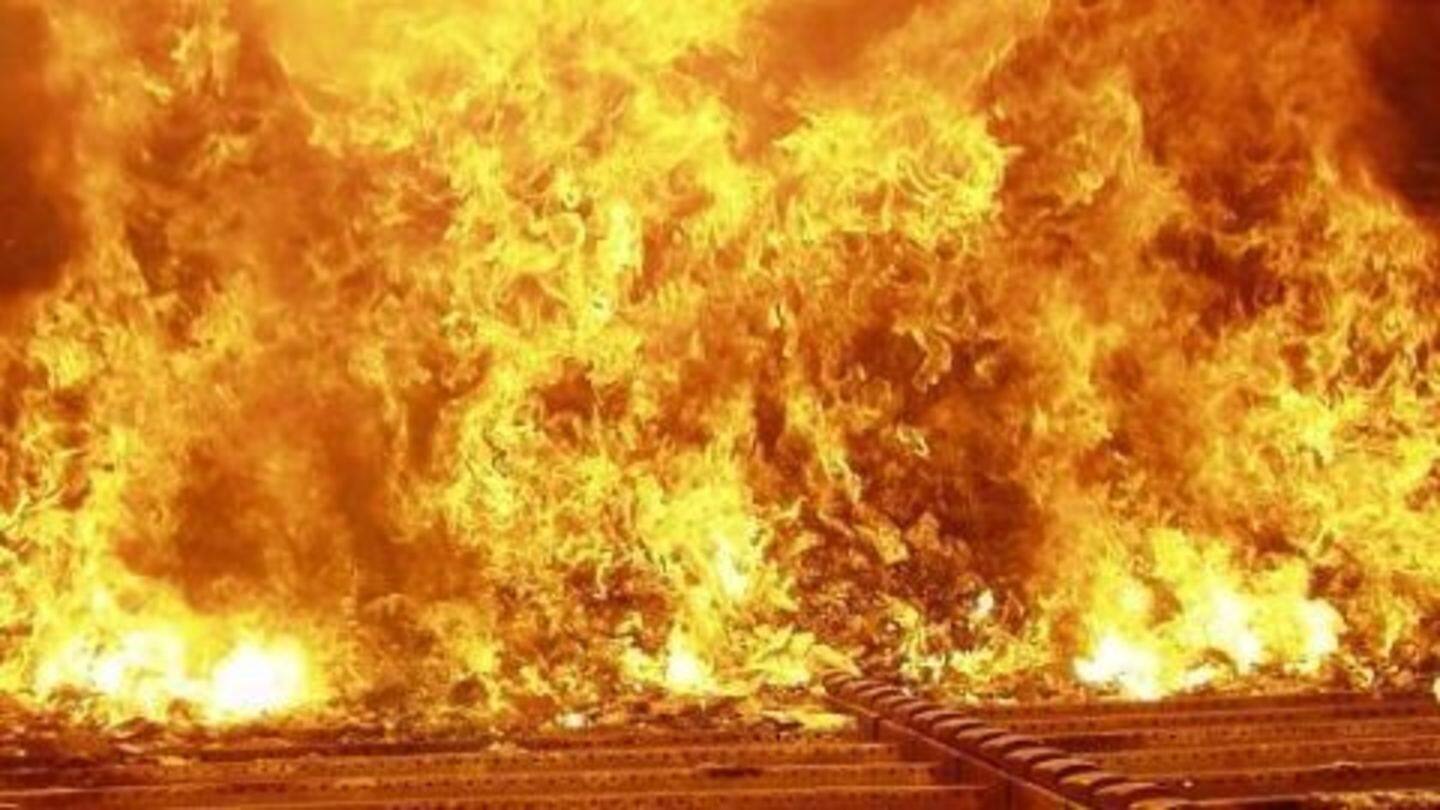 Nestle India has paid Rs 20 crores to Ambuja Cement to burn the recalled packets of Maggi at its cement plant in Chandrapur. Nestle's spokesperson had confirmed the news saying, "Gujarat Ambuja Cements is...helping us to destroy the Maggi noodles being withdrawn by us from the market." Nestle India had said previously that it would destroy all the Maggi packets worth Rs 320 crore.
Nestle to destroy 27,000 tonnes of Maggi
Nestle India had to deploy more than 10,000 trucks to recall about 27,420 tonnes of Maggi to be destroyed from 3.5 million retail outlets across the country. Of 27,420 tonnes, about 1,422 tonnes of Maggi were at Nestle India's five factories, 10,020 tonnes with the retailers and the rest with distributors. Time period of 40 days was estimated for Nestle to destroy this quantity.
Maggi being sold in black at Rs. 102
Despite the ban on Maggi, the 2-minute instant noodles were being sold in black with a 1000% hike in its price in south Delhi. The packet which cost just Rs 10 was sold at Rs 102 in the Vasant Vihar area. Storypick.com reported that shopkeepers were charging whatever they wanted for a 75-gm packet and weren't allowing customers to buy more than two packets.
Maggi declared safe by Canada!
Nestle India sighed in relief when Canadian Food Inspection Agency (CFIA) declared Maggi noodles imported from India "safe" for consumption. Canada became the seventh country to declare Maggi safe. Earlier, Maggi was cleared by food inspection agencies of UK, Singapore, Australia, Hong Kong, Vietnam and New Zealand. On June 5, after Nestle's withdrawal of Maggi in India, Canada had started its investigation on Maggi.
Maggi ban hits sale of packaged foods
The ban on Maggi shattered the trust of consumers in India and it became visible with the huge drop in sales of packaged food in India. The sale of instant pasta declined by 10% while the sale of packaged namkeens and 'western chips' became 8% in June from 15% in May. Sales of these items in Big Bazaar and Reliance Retail were also poor.
Nestle India had challenged the Maggi ban in the Bombay High court. The verdict is yet to be announced.