ISRO's heaviest, 'most powerful' satellite launched, will increase internet speed
ISRO's heaviest, 'most powerful' satellite launched, will increase internet speed
Written by
Shiladitya Ray
Dec 05, 2018, 10:03 am
2 min read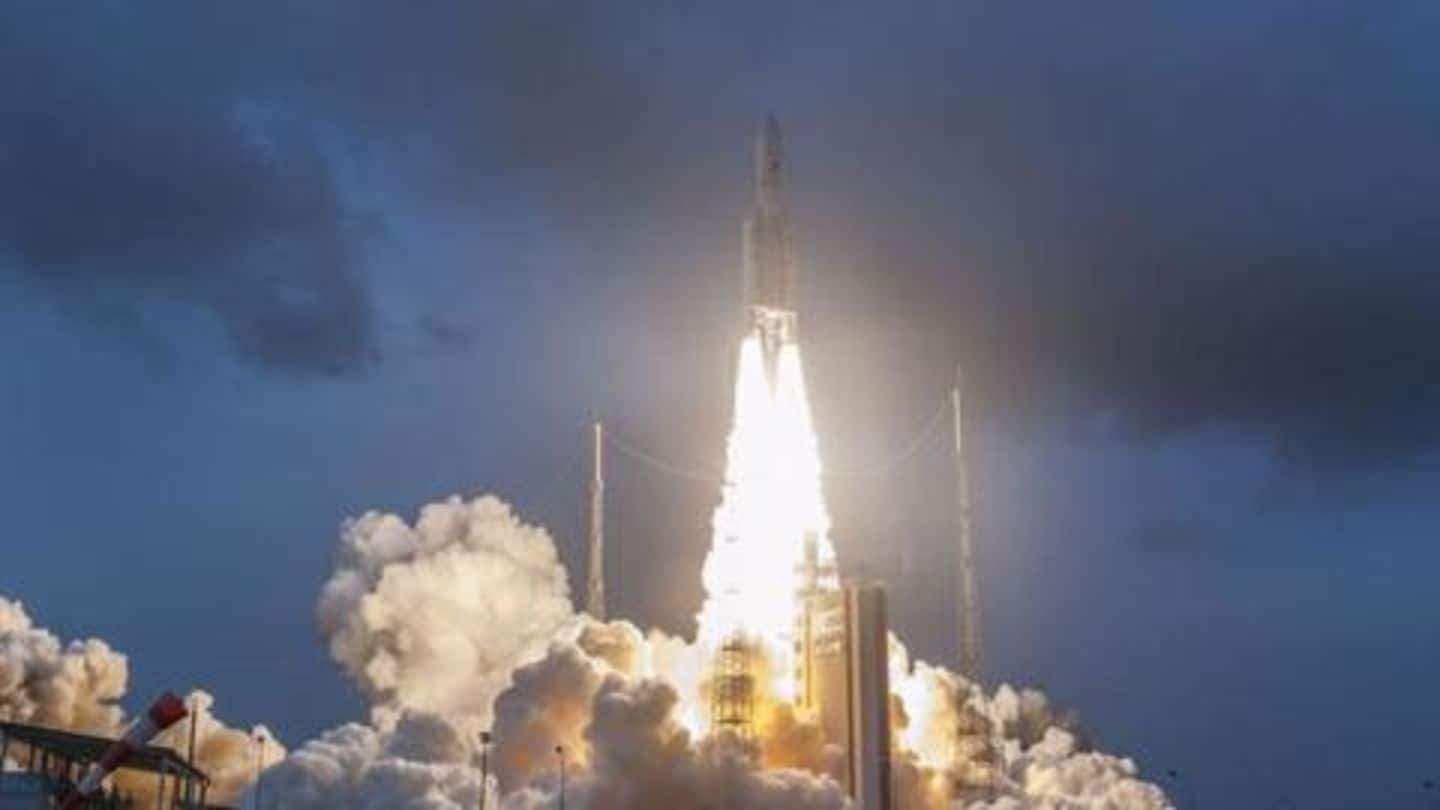 Less than a week after ISRO launched the HysIS satellite, ISRO's heaviest satellite, the GSAT-11, has been put into orbit. The launch occurred at 2.07am on Wednesday, and Arianespace's Ariane-5 rocket delivered the satellite into orbit after lifting off from the European spaceport in French Guiana. Along with GSAT-11, which weighs 5,854kg, South Korean geo satellite Geo-Kompsat-2A was also launched. Here are the details.
WATCH: The Ariane-5 rocket lifts off
What you need to know about GSAT-11
GSAT-11 is designed to stay in orbit for 15 years. A high throughput satellite carrying 40 transponders in the Ku-band and Ka-band frequencies, GSAT-11 will be able to provide high bandwidth connectivity, allowing for data transfer speeds of 16 Gigabit per second (GBPS). The satellite is the forerunner in a series of advanced communications satellites to be launched by ISRO.
GSAT-11 will boost connectivity in rural India
Also called the 'Big Bird', the GSAT-11 was built at a cost of Rs. 600cr. Under Digital India's BharatNet project, the GSAT-11 is expected to improve access to voice and video streaming in most of, if not all of rural India, ISRO has said. Further, according to NDTV, the GSAT-11 is like a constellation of 30 classical satellites, and is equivalent to the combined power of all communications satellites launched by India so far.
The GSAT-11 will allow new generation applications
"GSAT-11 is the next generation high throughput communication satellite that will play a vital role in providing broadband services across the country. It will also provide a platform to demonstrate new generation applications," said ISRO chairman K Sivan.