1987 Hashimpura massacre: Delhi HC sentences 16 ex-cops to life-imprisonment
1987 Hashimpura massacre: Delhi HC sentences 16 ex-cops to life-imprisonment
Oct 31, 2018, 01:09 pm
1 min read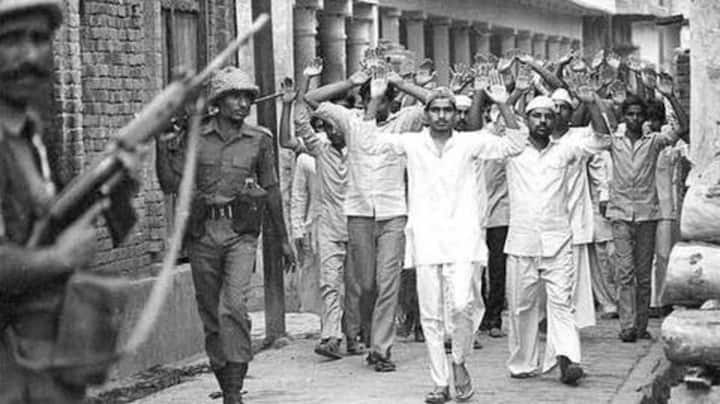 The Delhi High Court today sentenced 16 ex-policemen to life imprisonment in connection with the 1987 Hashimpura (Uttar Pradesh) massacre case, where they had killed 42 people of a minority community. Terming the massacre as "targeted killing" of unarmed people by police, the court convicted the former Provincial Armed Constabulary (PAC) personnel of murder, kidnapping, criminal conspiracy, and destruction of evidence under the IPC.
Delhi HC verdict reverses trial court's verdict acquitting the accused
The verdict by the bench of Justices S Muralidhar and Vinod Goel came on pleas by National Human Rights Commission, Uttar Pradesh, BJP's Subramanian Swamy, massacre survivor Zulfiqar Nasir, and other private parties. They had challenged the Tiz Hazari special court's decision to acquit the 16 policemen, who have retired from their respective services, of charges of murder and other crimes in the case.
Here's what BJP leader Subramanian Swamy tweeted
Delhi HC has accepted my plea to set aside the Tiz Hazari special court acquittal of 16 PAC jawans in the 1987 Hashimpura genocide case. I will tweet more when written formal orders are received. My advocate Ms. Ramni Taneja did a wonderful advocacy of my case in court

— Subramanian Swamy (@Swamy39) October 31, 2018