PM Modi in Northeast: Development projects worth Rs. 4,000cr launched
PM Modi in Northeast: Development projects worth Rs. 4,000cr launched
Written by
Shiladitya Ray
Feb 09, 2019, 03:15 pm
3 min read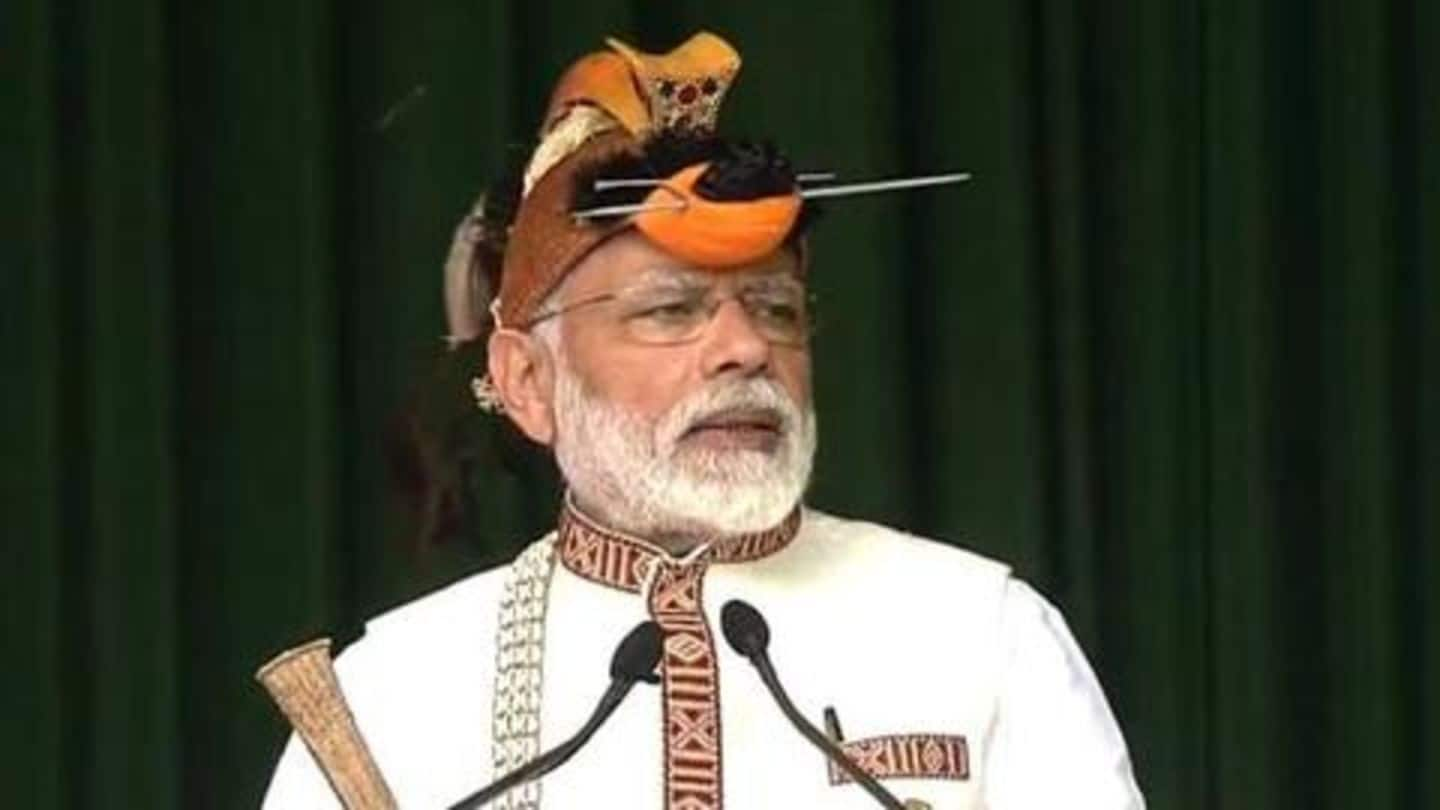 On Saturday, Prime Minister Narendra Modi inaugurated development projects worth Rs. 4,000cr and laid the foundation stone of an airport in Hollongi in Arunachal Pradesh. Subsequently, PM Modi addressed a rally at Changsari in Assam amid protests against the Citizenship Bill. Later in the day, he is slated to travel to Tripura to address another rally in Agartala. Here's more.
PM Modi's whirlwind of a Northeast trip
PM Modi's Northeast visit began on Friday when he arrived in Assam. He was greeted by anti-Citizenship Bill protesters and black flags, and stayed the night at Guwahati. On Saturday morning, he travelled to Arunachal Pradesh, inaugurated a slew of development projects, and then flew back to Changsari, around 30km from Assam's capital Guwahati to address a rally.
PM Modi inaugurated Arunchal's first dedicated TV channel
In Arunachal Pradesh, PM Modi inaugurated the first 24x7 television channel dedicated to the state, DD Arunprabha - Doordarshan's second channel in the region. Subsequently, PM Modi inaugurated development projects worth Rs. 4,000cr, and added that other development projects worth Rs. 13,000cr were already under progress. He added that the NDA government had allocated Rs. 44,000cr to Arunachal Pradesh - double the amount provided by the previous government.
PM Modi also laid foundation stones for airport, FTII campus
Then, PM Modi went on to lay the foundation stone of an airport at Hollongi in the Param Pare district of Arunachal Pradesh. He also flagged off the upgradation of the Tezu airport. Further, he laid the foundation stone of a Film and Television Institute of India (FTII) campus in Itanagar, and inaugurated the 110 MW Pare hydroelectric project and 50 health and wellness centers in Itanagar.
NDA government committed to Northeast: Modi
In the afternoon, PM Modi travelled back to Assam, where he had earlier been shown black flags. At the Changsari rally, he said that the NDA government had increased its budget for the Northeast by 24% - an indication of the government's commitment towards the Northeast. He also said that the Citizenship Bill wouldn't affect the Northeast.
Citizenship Bill for those who live by their faith: Modi
"Citizenship Bill issue is not related only to Northeast or Assam — it is for people who want to live by their faith and for that have to save their lives and escape and come to Maa Bharti. What they had to undergo you can understand when you meet them," said PM Modi.
What the Citizenship Bill issue is all about
PM Modi's visit comes at a time when the Northeast, especially Assam, has been polarized by the Citizenship Bill, which aims to provide Indian citizenship to Hindu, Buddhist, Sikh, Parsi, Jain, and Christian illegal immigrants from Afghanistan, Bangladesh, and Pakistan. Groups in Assam see the bill as a 'threat' to indigenous communities as it goes against the Assam Accord which states that any person entering Assam after the midnight of March 24, 1971 would be labelled a foreigner.
Status of the Citizenship Bill now
The Citizenship Bill was passed in the Lok Sabha during the Winter Session of the Parliament, and is currently awaiting its fate in the Rajya Sabha.