Man disappeared in 2011; wife's lover arrested for murder now
Man disappeared in 2011; wife's lover arrested for murder now
Written by
Siddhant Pandey
Oct 08, 2019, 09:02 pm
4 min read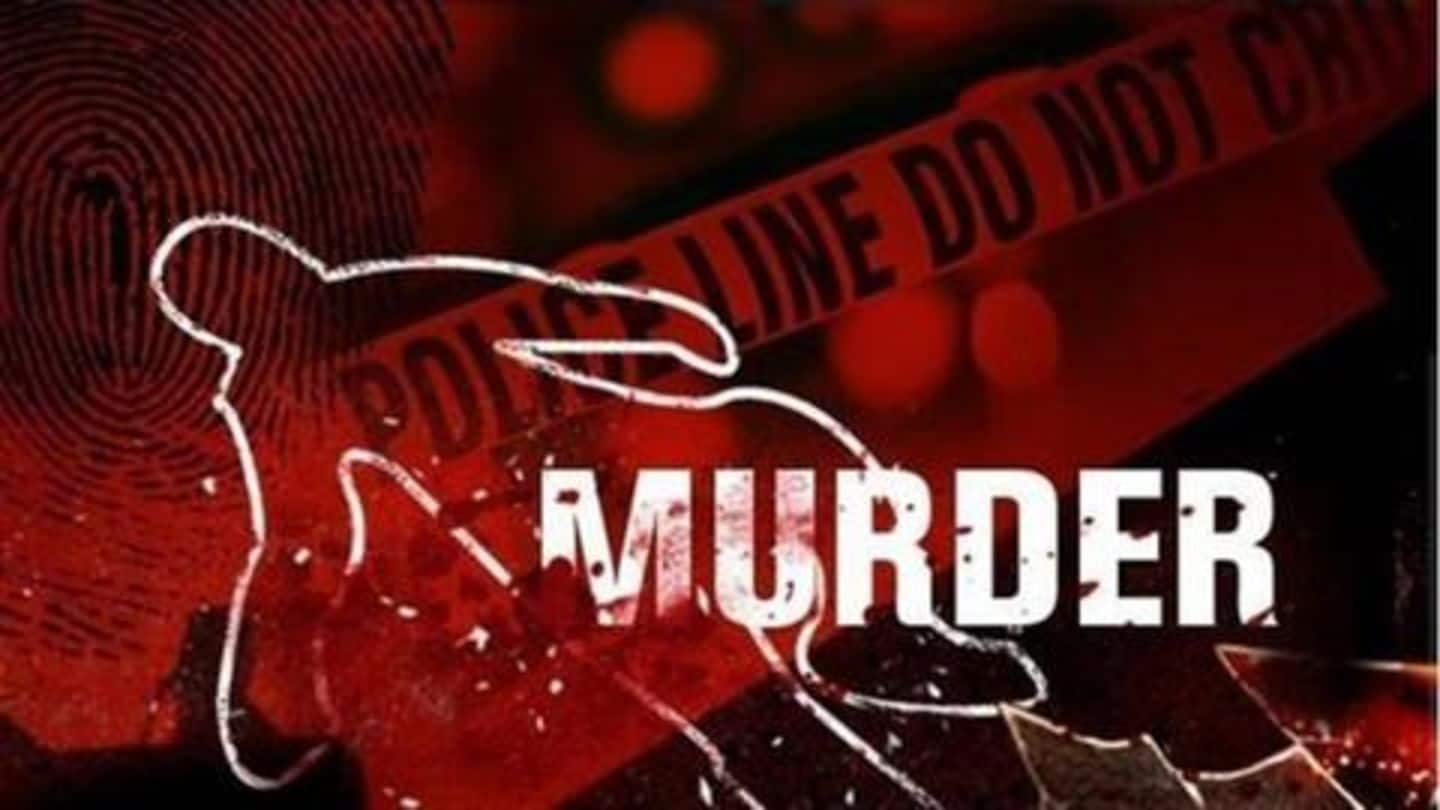 On Monday, the Delhi Police announced that they have solved an eight-year-old murder mystery. In March 2011, Ravi Kumar (22), a tempo driver in Samalkha, went missing. His wife remained a prime suspect. However, it was only this Saturday that the police exhumed the decomposed remains of the missing man from Rajasthan. They have arrested Ravi's wife's paramour, but she is still at large.
Ravi was reported missing on March 23, 2011
According to Daily Pioneer, Ravi went missing on March 23, 2011, when he left his Samalkha home to visit his brother-in-law in the same region, accompanied by his wife Shakuntala Harijan, now 26. He never returned home. Shakuntala told the police that Ravi went away with someone, promising to return in five minutes, but didn't. An FIR was registered at Kapashera police station.
Ravi's father suspected daughter-in-law, her brother
Notably, Ravi's father, Jai Bhagwan, said that he approached the police the next day, however, he alleged the police registered a missing person's complaint and did not probe Ravi's disappearance. Weeks later, they registered a kidnapping case, Bhagwan said. He had told the police that he suspected Shakuntala and her brother, Raju, however, the police didn't pay heed to his suspicions.
Bhagwan approached Delhi HC; case handed to Crime Branch
Meanwhile, Shakuntala's paramour, Kamal Singla (31), also emerged as a suspect. Singla is a small-time builder based in Tapukara, Alwar, where Shakuntala hails from. In October 2011, Bhagwan approached the Delhi High Court and the case was transferred to the Crime Branch. In 2012, the police conducted polygraph tests for Kamal, Shakuntala and Raju, however, the trio cleared the tests somehow.
In 2017, Kamal's behavioral tests indicated involvement in murder
Two years later, the trio refused police's requests for a narco-analysis test. In 2017, the police requested for behavioral tests on the suspects. Raju agreed and was exonerated. Meanwhile, Shakuntala absconded. Kamal, emboldened after clearing the polygraph, agreed to do the test. His tests led the police to believe that he was involved in Ravi's murder and had an illicit affair with Shakuntala.
Kamal evaded arrest for two years; nabbed last month
After the results came out, Kamal fled to evade arrest. The police announced a Rs. 50,000 bounty on him. Two years later, after receiving a tip-off, the police arrested Kamal from Alwar on September 27, 2019. During questioning, Kamal revealed the involvement of another person, Ganesh Kumar (27), who was arrested from Bihar's Samastipur where he lived. Shakuntala remains at large.
Shakuntala and Kamal dating since 2009; hatched Ravi's murder plot
After the two arrests, the details of the case came to the fore. Apparently, Shakuntala and Kamal started dating in 2009 and fell in love. However, Shakuntala's parents weren't happy with their relationship and arranged her marriage to Ravi on February 8, 2011. However, an unhappy Shakuntala left her husband's place to return home in Tapukda. Thereafter, Kamal and Shakuntala hatched a murder plot.
Shakuntala led Kamal, Ganesh to Ravi, who killed him
On March 21, 2011, Shakuntala returned to Ravi's home in Samalkha with a plan to lure him out the next day on the pretext of visiting her sister's home. Kamal and Ganesh posed as Shakuntala's distant relatives. Ganesh was paid Rs. 70,000. After driving for some time, Shakuntala deboarded while Kamal and Ganesh strangulated Ravi with a rope, and buried the body in Alwar.
Accused confessed to digging up Ravi's body later; scattering remains
The accused revealed, during questioning, that after the case was transferred to the Crime Branch in 2011, they panicked and dug up Ravi's decomposed body parts. The body parts were then scattered along a 70-kilometer stretch of road between Alwar and Rewari (Haryana).
25 bones found from Ravi's burial site; sent for DNA-tests
DCP Crime Branch Joy Tirkey told HT that the two arrested men led the police to a plot of land in Alwar where they buried Ravi. The two had forgotten the exact spot and a crane was used for digging. The police found 25 bones from the site, believed to be Ravi's, The Indian Express reported. The remains have been sent for DNA testing.
Shakuntala pregnant with Kamal's second child; in hiding: Police
Additional Commissioner of Police (Crime Branch) BK Singh told the Pioneer, "Efforts are on to trace remaining body parts in Rajasthan and Haryana. Police records for 2011 and 2012 are being checked." The police also said, "Kamal has confessed that the couple married after Ravi's murder. Together, they have a two-year-old daughter. She's now pregnant with their second child, but she's in hiding."